20 years of curt – the special issue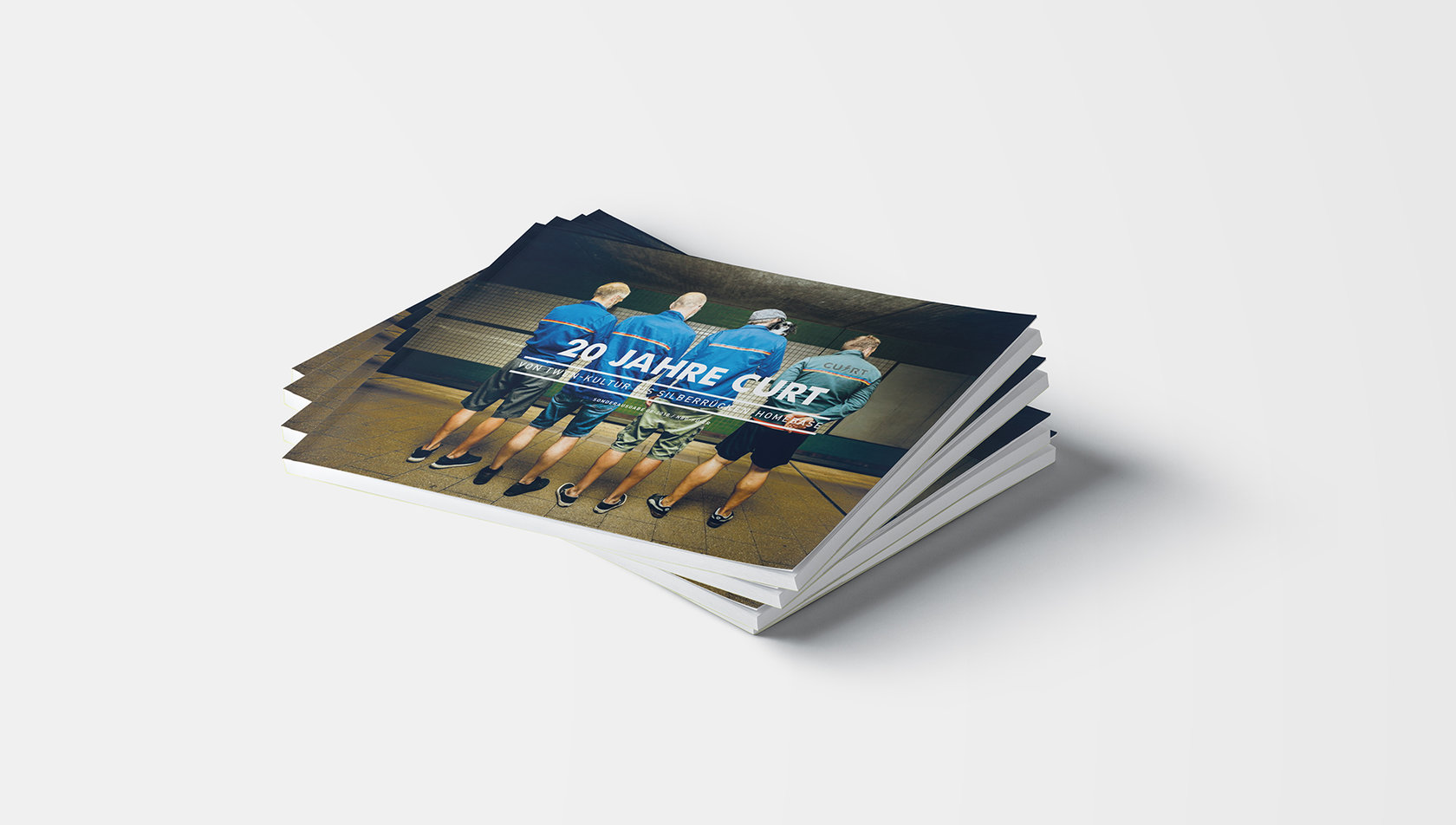 curt, the city magazine for Nuremberg, Fuerth and Erlangen, has been part of the Bloom family for 20 years. Our Managing Director Steff Neukam provided start-up support for the magazine back then, bringing a brand new, outrageously cheeky tone to the region. Although curt has since outgrown its awkward stage, the magazine has remained true to itself through all those years: non-conformist, always in the mix, and anything but mainstream. That's what the makers of the magazine stand for, especially Master Lampe. And if curt is known all over town, then it's also because of Weber and Kowalski (†) – the ugly-cute Japanese Spaniels who play an important role as brand ambassadors.
Our tribute to 20 years of curt
For the 20th anniversary special issue we gave the curt team an outlandish congratulatory ad to make waves. With an idealised version of Weber, curt's little poop machine, we gave the magazine a worthy tribute. You're welcome!