Advertising media neu-N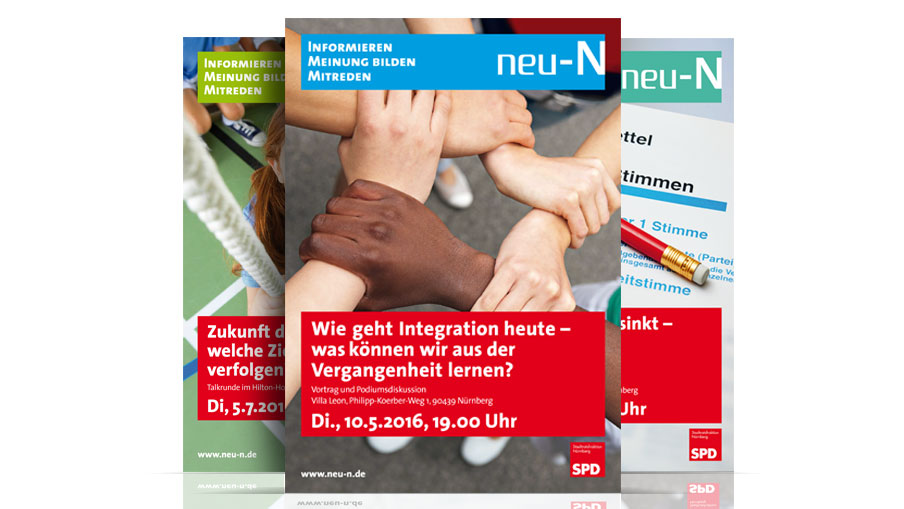 How does integration work today?
"How does integration work today – what can we learn from the past?" The SPD faction of the Nuremberg city council invites citizens to another event to discuss this topic as part of the "neu-N" discussion series. The Bloom advertising agency in Nuremberg developed a symbolically powerful key visual image to let citizens know about this very current topic. Various advertising media – posters, event flyers, advertisements in local daily newspapers – are rousing curiosity about the event on 10 May 2016. Will we see you there?