Newsletter campaign with landing page to personalise Easter greetings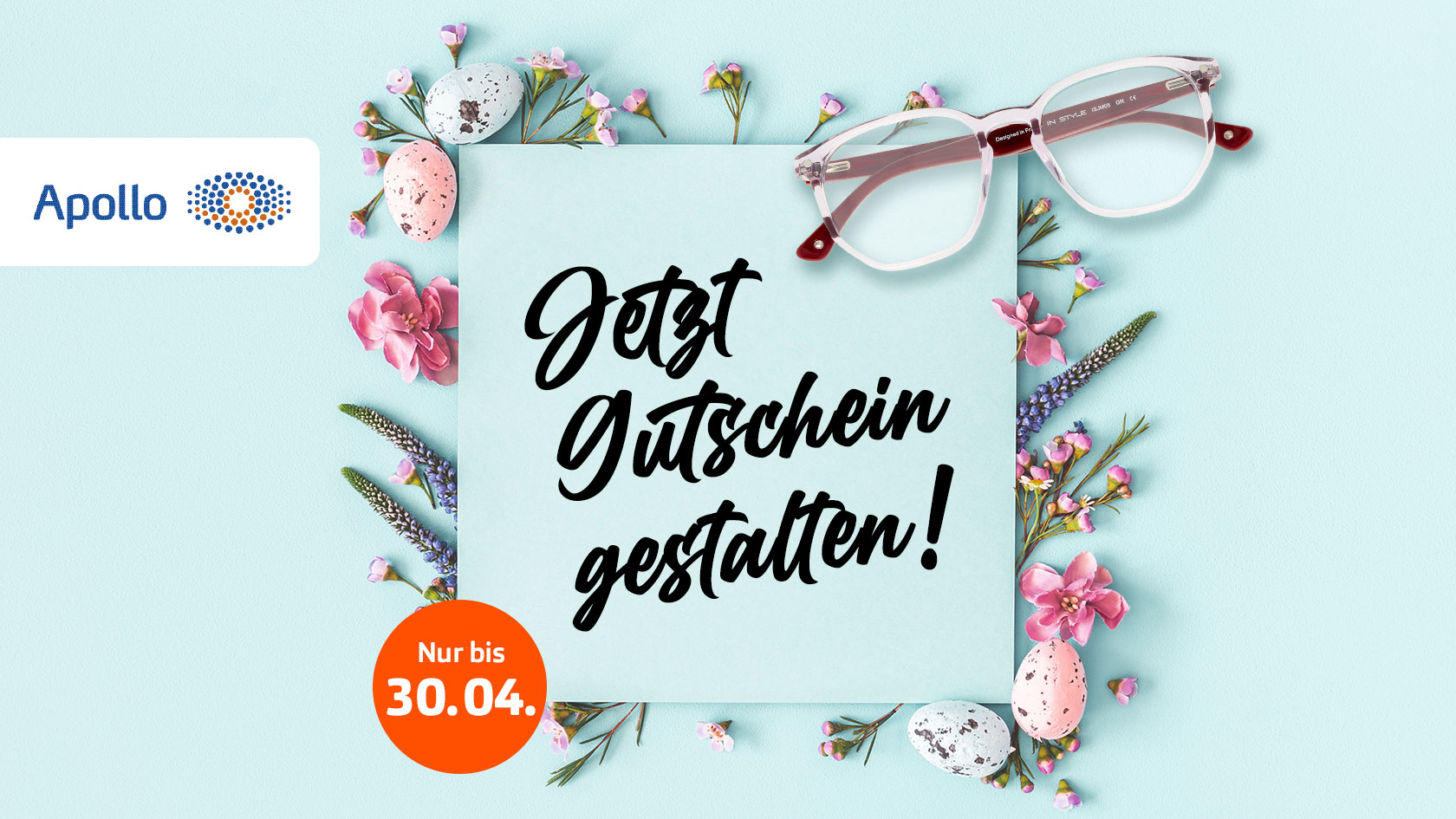 Easter in extraordinary times requires creative solutions. For its long-standing client Apollo-Optik, the Bloom Nuremberg advertising agency developed a complete concept with newsletter, voucher designs and landing page. This includes e-mail marketing, creation and programming all in one.
---
Creating client loyalty in a gentle way
During the campaign period, Apollo offers its customers the opportunity to send personalised greeting cards to their loved ones. For the Easter greetings, customers can choose from three motifs and add a personal message. In each card, they will also receive a 10% voucher.
Familiar address, easy to use
In the well-known Apollo style, the newsletter subscriber is notified about the campaign and gets a preview of the voucher motifs. On the corresponding landing page, also programmed by the Nuremberg agency, the greetings are given their personal touch and can then be downloaded as a PDF file, printed out, sent via e-mail or simply as a link.
Designed for usability and audience reach
For guaranteed usability, the newsletter, landing page and online version of the voucher have a responsive design. The usability is therefore completely adapted to the needs of the target group: mobile first. Additionally, users have various options to forward and share the promotion. The entire method creates reach and motivates people to share the Easter special with friends and family.