ART AVENUE has a new home in the factory quarter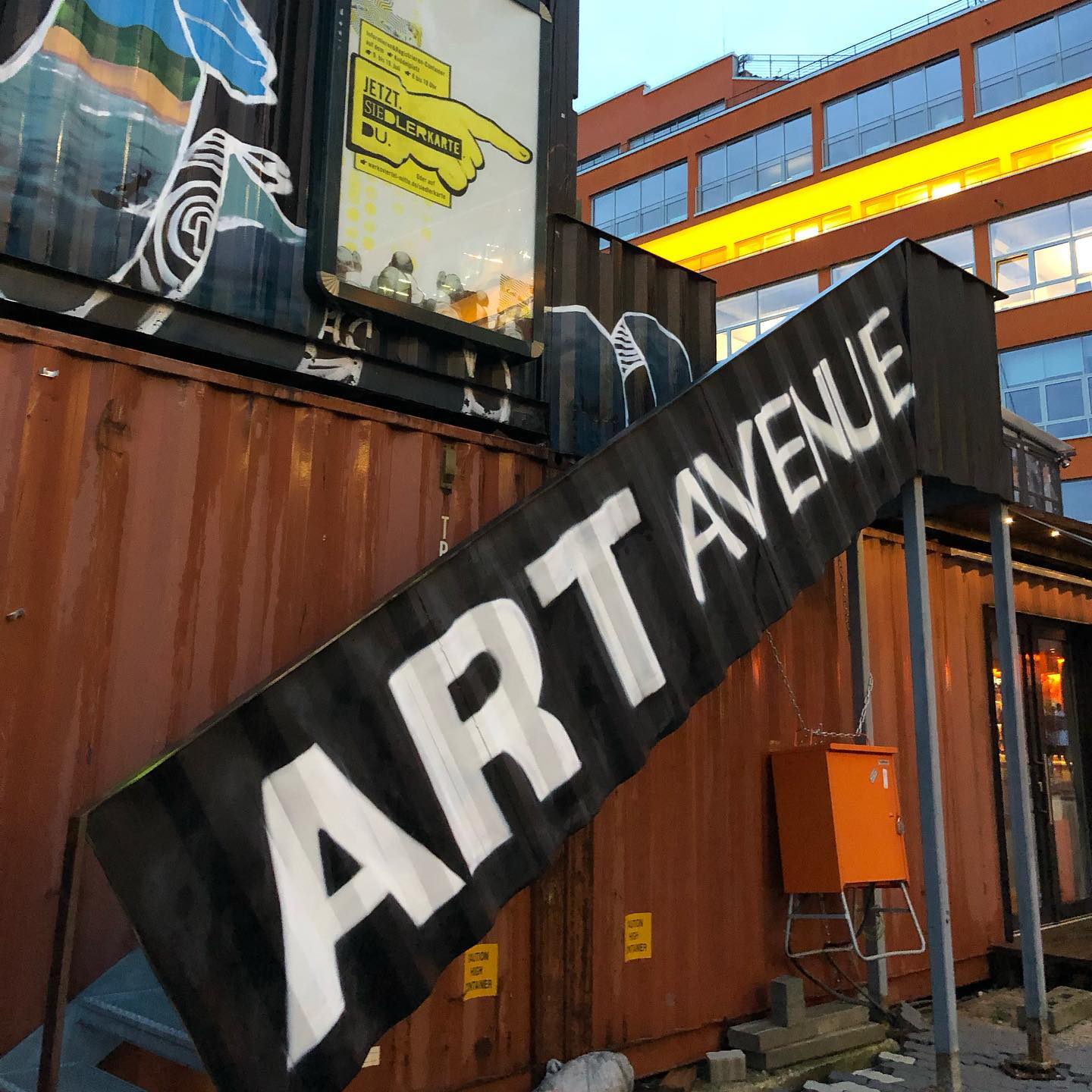 ART AVENUE, the Munich art gallery for urban art, graffiti and street art, had long acted as a floating gallery for openings, exhibitions and events, renting associated locations to present national and international artists and their works of art. This has now come to an end, or should we say a beginning: ART AVENUE will open its first permanent location in September.
And founder Heiko Zimmermann could not have wished for a better new home. In the heart of the highly creative factory quarter near Munich's East Station, Bloom family member ART AVENUE will have a permanent home after seven years of restlessness – and it will be surrounded by mixed-use buildings and public spaces unique within Munich. The pop-up stores are now a thing of the past: long live our own container!
Gallery opening with Matthias Edlinger
This deserves a fitting celebration: so for the opening, Heiko Zimmermann is inviting all his friends, collectors, partners and anyone interested in art to his new container at Knödlplatz. Of course, art will be a big part of this event. Munich artist, author and film director Matthias Edlinger is designing the opening. His sketches, items and collages on used cardboard, which he often uses for his own photographs and were often taken during film productions, will be on exhibit.
ART AVENUE is a new generation of gallery. Specialised in street art, it focuses on its function as an agency for commissions and the conception, planning and implementation of art projects in public spaces in addition to selling artwork.
ART AVENUE was founded in 2012 by Heiko Zimmermann to provide street artists with a platform. With over 30 years' experience in the arts and over 20 years of experience as an advertising consultant, he is considered one of the top experts for implementing street art in marketing in Germany and works with a global network of artists.
Gallery opening with Matthias Edlinger
Dates: 5–8 September
Hours:
Thursday (opening): 6 p.m. to 9 p.m.
Friday: 4 p.m. to 8 p.m.
Saturday/Sunday: Noon to 7 p.m.
Location: The heart of the factory quarter, the container by the maypole at Knödlplatz; it can be reached via the entrance to the Container Collective on Friedenstrasse or the passage at Atelierstrasse 18.