curt city magazine #89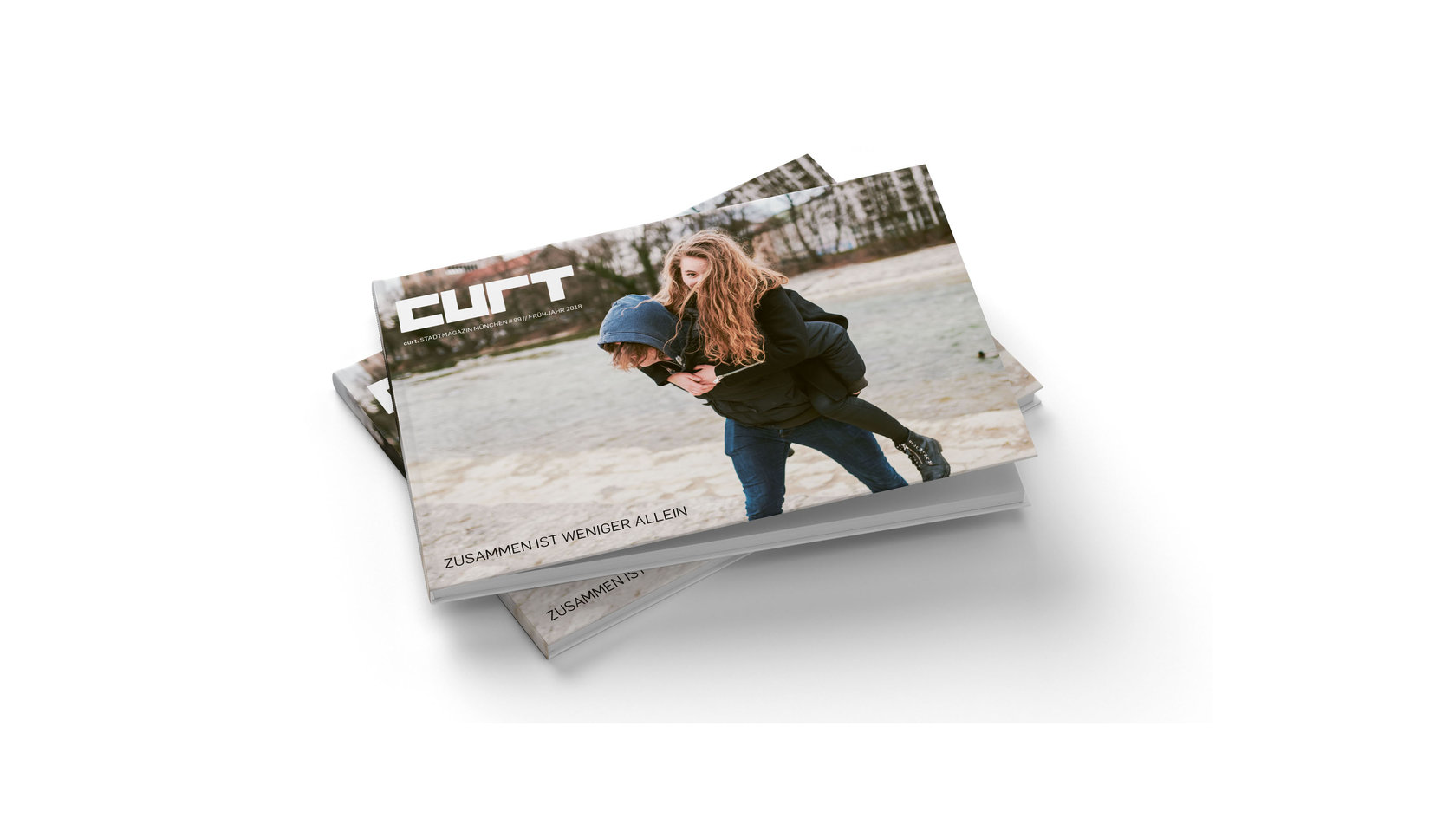 You won't find any lone wolves among our friends at curt . After all, the Munich city magazine's volunteer team runs entirely on shared blood, sweat and tears. And this meant it was high time for the subject of the current spring issue: Less alone together! Thomas, who acts as the god of forewords, has a three-and-a-half-year-old son who expresses that idea with even more joie de vivre: "There's two of us, that makes everything more fun!"
The team of regulars at curt convened again to search for all the Munich residents who get together to make things happen, or who work alone to make things happen for others. The editors and photographers found the Munich Leihomas (a service that connects families with children to grannies nearby), traditional "Stammtische" (English: "regulars' tables") for rather untraditional topics, and fan clubs for all Munich residents who love football and don't (only) cheer for FC Bayern Munich. curt met with the initiators of Surfing Wolfratshausen, a group that champions river surfing on the Loisach River. The Green City e.V. and Zuflucht Kultur associations are also on board with co-working spaces and BarCamps. And last but not least, they asked why LARP — Live Action Role Playing — is actually so fascinating.
100 pages about the topic of Less alone together. 100 pages that show that in pairs, in threes... in groups, everything is more fun.
Since mid-April, the magazine is fresh off the presses and can be found at official curt dealers in the city — as always: colourful, creative and free, of course. Those who would rather stay home can order the issue from the curt delivery service right to their sofas at home.