curt city magazine #91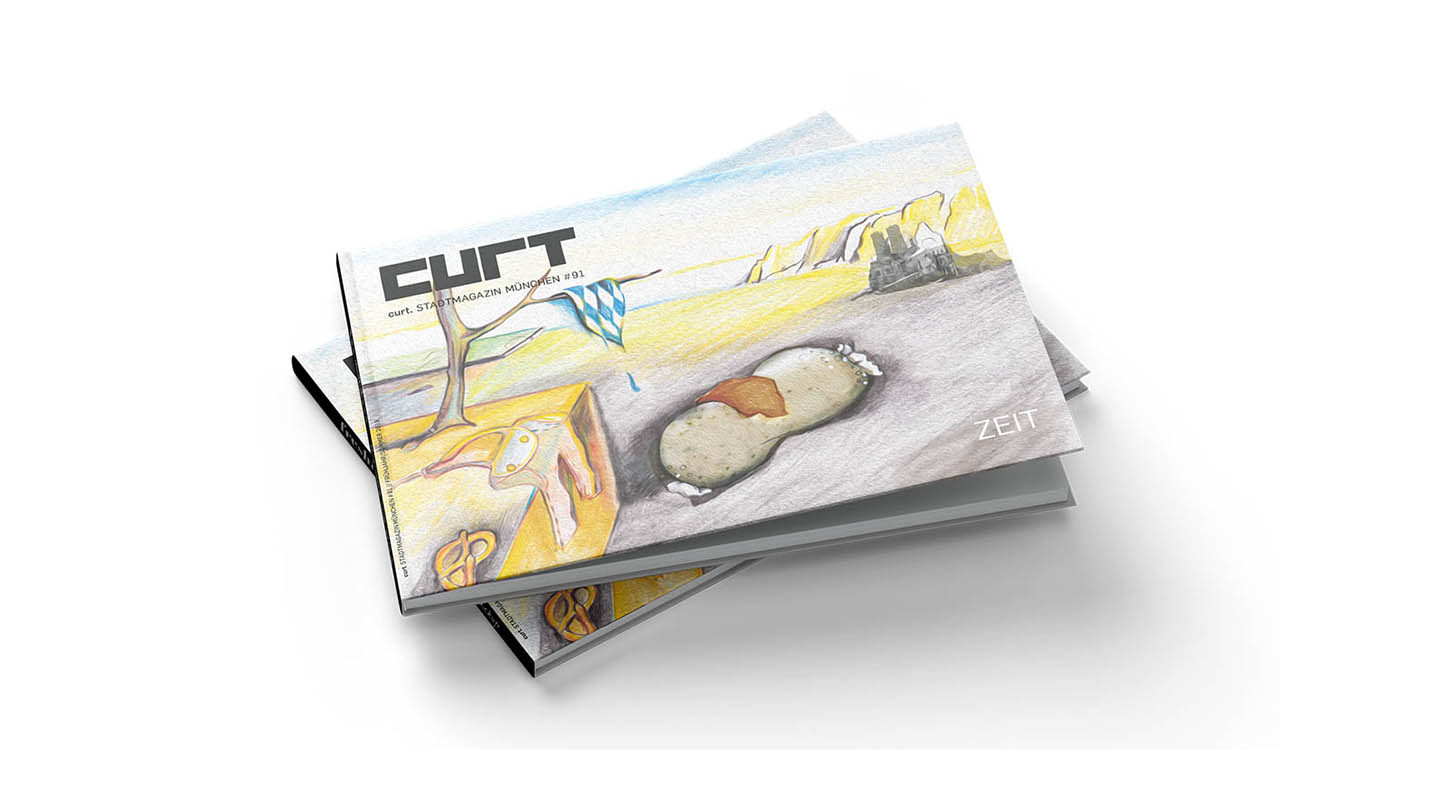 Every person spends around 12 years of their life in front of the television, around eight months are spent deleting spam e-mails, and we each spend another two years and six months in the car on average – in Munich a lot of that time is probably spent in traffic jams. So it's high time that we put our hours to good use and read the spring/summer edition of the Munich city magazine curt. And issue #91 has a fitting topic: time.
An interview with time researchers Karlheinz and Jonas Geissler discusses how to use time well, while a conversation with an ex-prisoner focuses on time as a punishment. "The ravages of time" presents a truly frightening image of the rapid decay of the human body. curt's search for Munich's "most drunken hour" was also probably not especially good for bodily health – that was when they tried some of the city's most shocking Happy Hour creations. The issue presented the venerable Hotel Krone in Westend and the Glockenbachwerkstatt, which is celebrating its 40th anniversary. The editorial team took a trip to the district of Perlach where the clocks still tick a bit differently, took pictures of their scars as witnesses of time, thought about the end times and Brotzeit (translation: "bread time" means snack)...
For those of you who haven't found an official curt dealer, you can also conveniently order the magazine directly to your home. The five-euro fee supports the volunteer work of those at the city magazine and also spreads good karma. And: once you order it, the current issue flies right into your mailbox >> order curt