Digital annual report for Städtische Werke Nürnberg GmbH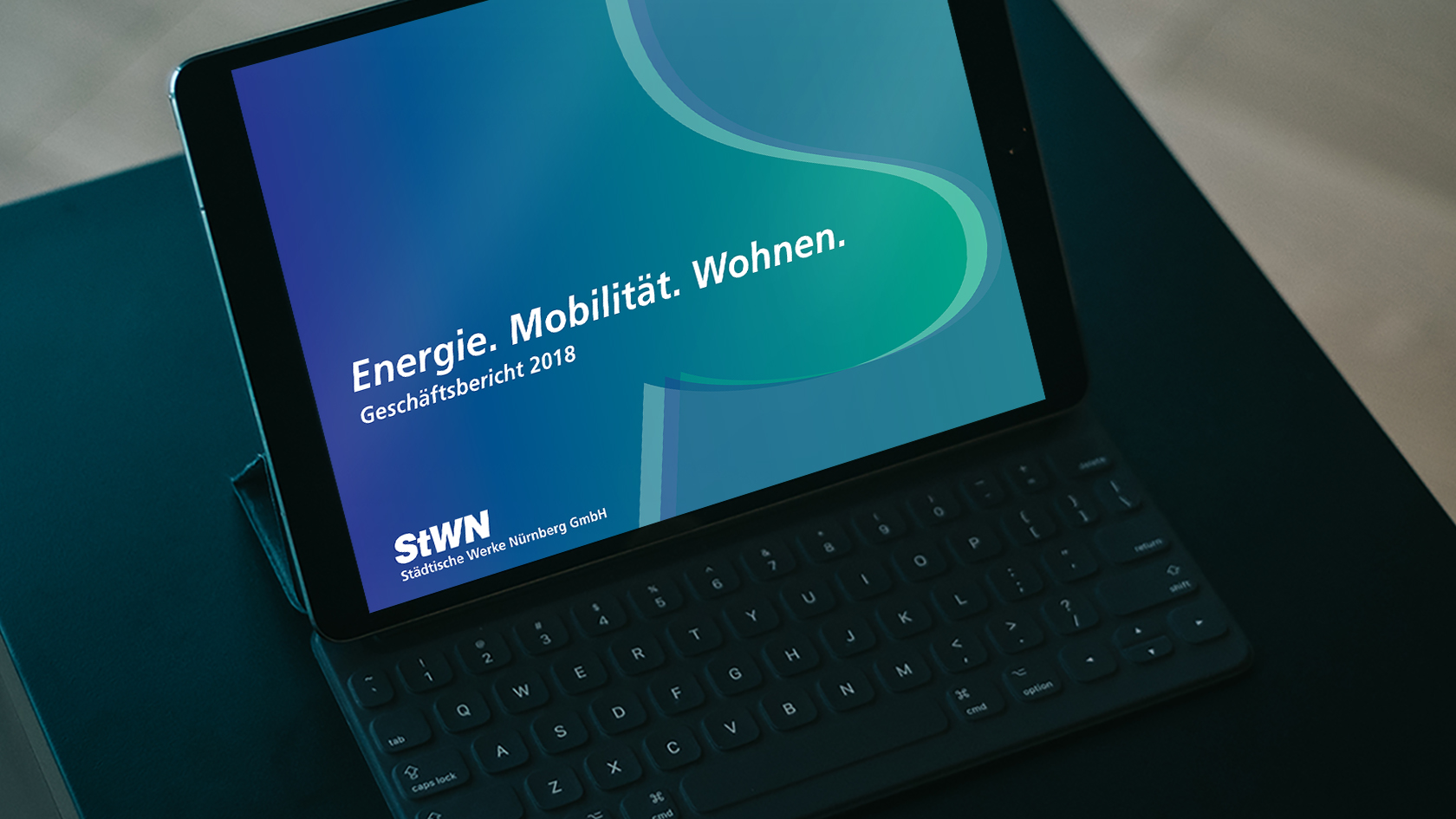 There are many advantages to publishing a digital annual report instead of the usual printed, thick tomes of numbers. The digital annual report reaches a broader audience right there, where it goes to find information anyway: the Internet. It offers diverse display options, saves on printing costs – and makes a real contribution to environmental protection by dispensing with paper.
Small effort, large impact
Our client Städtische Werke Nürnberg (StWN) also wanted the 2018 fiscal year digital annual report to be exclusively published on the Stadtwerke website. What they wanted was a pragmatic, cost-efficient solution that could be realised without great amounts of effort and presented the financial figures in an appealing and clear way.
Designed specifically for online viewing
Communication agency Bloom in Nuremberg used these guidelines to design the 79-page annual report specifically for the medium of the Internet – functionally and visually. It was designed in landscape format and as individual pages to ensure optimal presentation on monitors. The landscape format enables generous, clear and reader-friendly presentation of the elaborate tables. An intuitive optical navigation system in the right-hand margin makes it easy for readers to use.
The StWN annual report's design also aimed to be clear and minimal. The graphic designers at Bloom used few resources – solely relying on typography and the corporate design colours – to conjure a very appealing company presentation. The central design elements are the significantly enlarged letters of the corporate logo, which are only perceived as lines and curves. Repeated duplication of these planes in the StWN colours green, blue and violet create a fascinating tension between colour and form.