"COVER OF THE MONTH": BLOOM IS ON THE JURY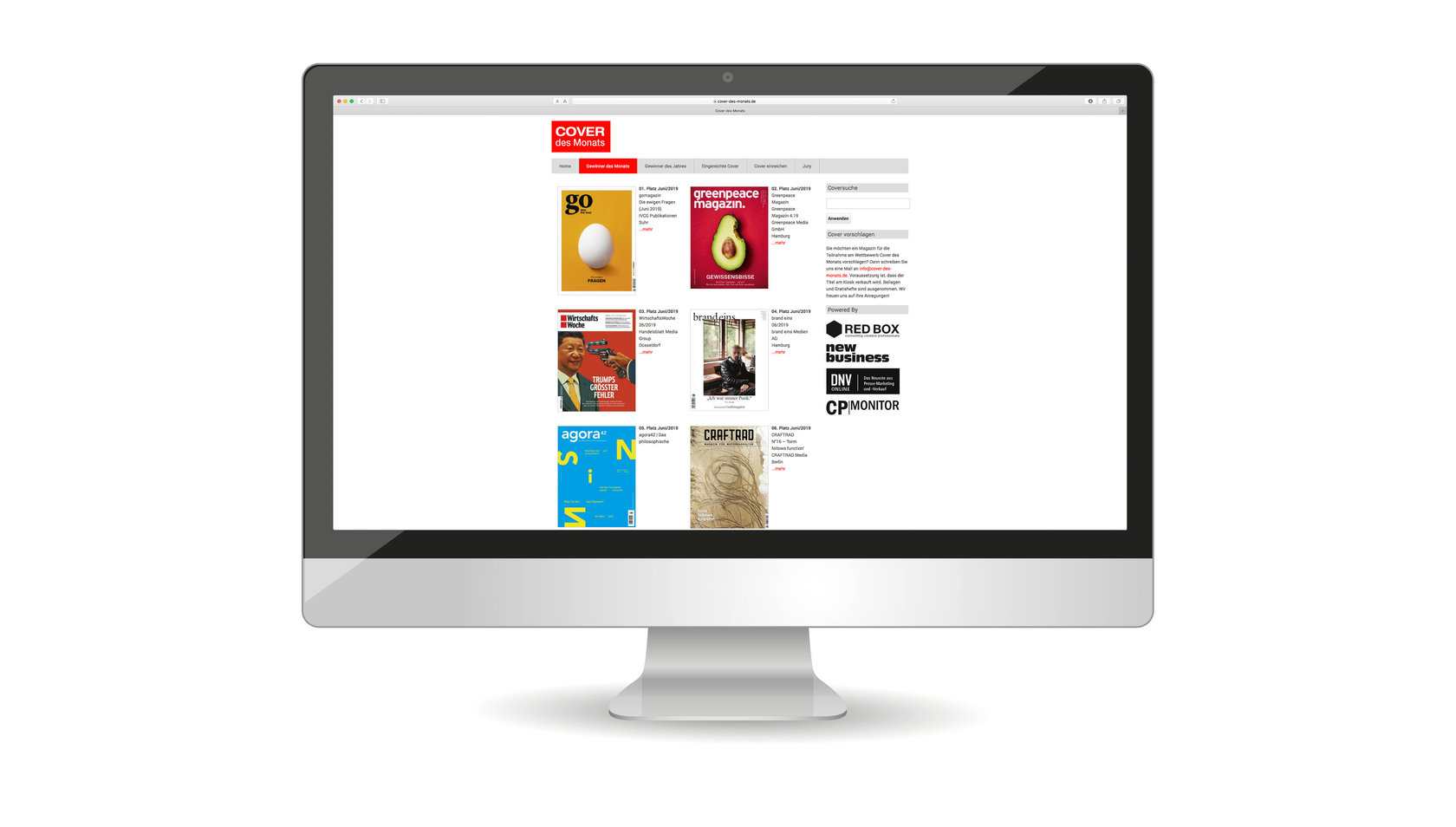 Each month, the "Cover Of the Month" selects the best most important page of a magazine: the cover. Creative agency Bloom will help choose the monthly award winner for the month of August. Managing Director Steff Neukam will be a member of the jury for six months and assign points to all the submitted covers. Then the highlight will take place at the end of the year: the jury members – including Bloom – will choose the cover of the year.
THE EYE-CATCHER OF ANY PUBLICATION
The harmonious interplay of text, images and layout on the first page is very tricky affair. The cover page of a magazine is the eye-catcher of the publication. As the business card of the magazine, the cover represents a publication's image, aesthetic and editorial aspirations. It presents the most important subject of the issue as concisely as possible and, in the best-case scenario, awakens curiosity and interest – playing a significant part in how willing customers are to purchase the issue.
There are many evaluation criteria – just as many criteria as there are competing publications on the German market. So their goal is to be particularly creative and innovative on the first page to position themselves on the market and draw readers to their content. When selecting the best covers, the jury focuses on the following aspects:
Creativity, design & attractiveness. In short: the artistic aspects like photography, illustration, typography and layout.
Implementation of journalistic aspirations and goals. Does the cover support readers' understanding of the cover story they can expect to find in the issue? Do the journalistic aspirations of the magazine's brand match the cover?
How well it sparks understanding and sales appeal in readers and potential customers. Is the cover able to capture readers' attention and persuade them to purchase the magazine?
Visibility and differentiation within the competitive environment. Can the cover cut through the competition in a full magazine rack and set itself apart from the other publications? Is it memorable?
The results of the jury's monthly decisions are published in printed editions of "dnv – der neue vertrieb", "Presse Report" and "new business" and can be viewed online at www.cover-des-monats.de.
By the way, anyone can generally participate in the "Cover des Monats" cover of the month competition by submitting a cover. The main prerequisite is that the magazine has to be sold at newsstands. Inserts and free publications are not eligible.