Bloom develops nostalgic postcards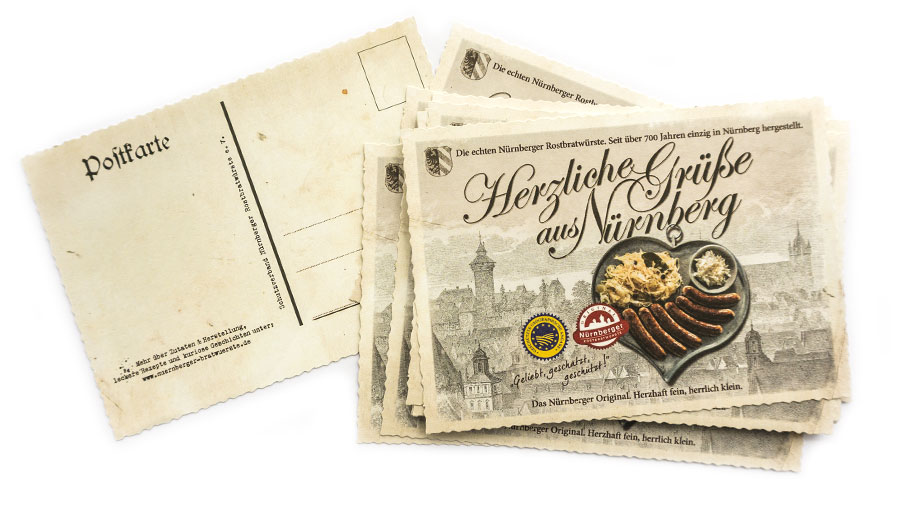 Small yet incredibly savoury: Grilled sausages (Rostbratwurst) from Nuremberg are inimitable and no BBQ would be complete without them. In charge of making sure this doesn't change is the Schutzverband Nürnberger Bratwürste e. V. (the Association for the Protection of the Nuremberg Bratwursts). According to protected geographical indication, Nuremberg grilled sausages may only be produced in the city region of Nuremberg using a specified recipe.
In addition to the selected ads for the Nuremberg original, the communication agency Bloom Nuremberg created nostalgic postcards for both tourists and local bratwurst-lovers. They will be available for free at public places such as the Tourist Information Nuremberg as well as in selected Nuremberg hotels. The appetising motif should be enough to carry the reputation of the true Nuremberg grilled sausage across the globe.