Street art as innovative credibility branding?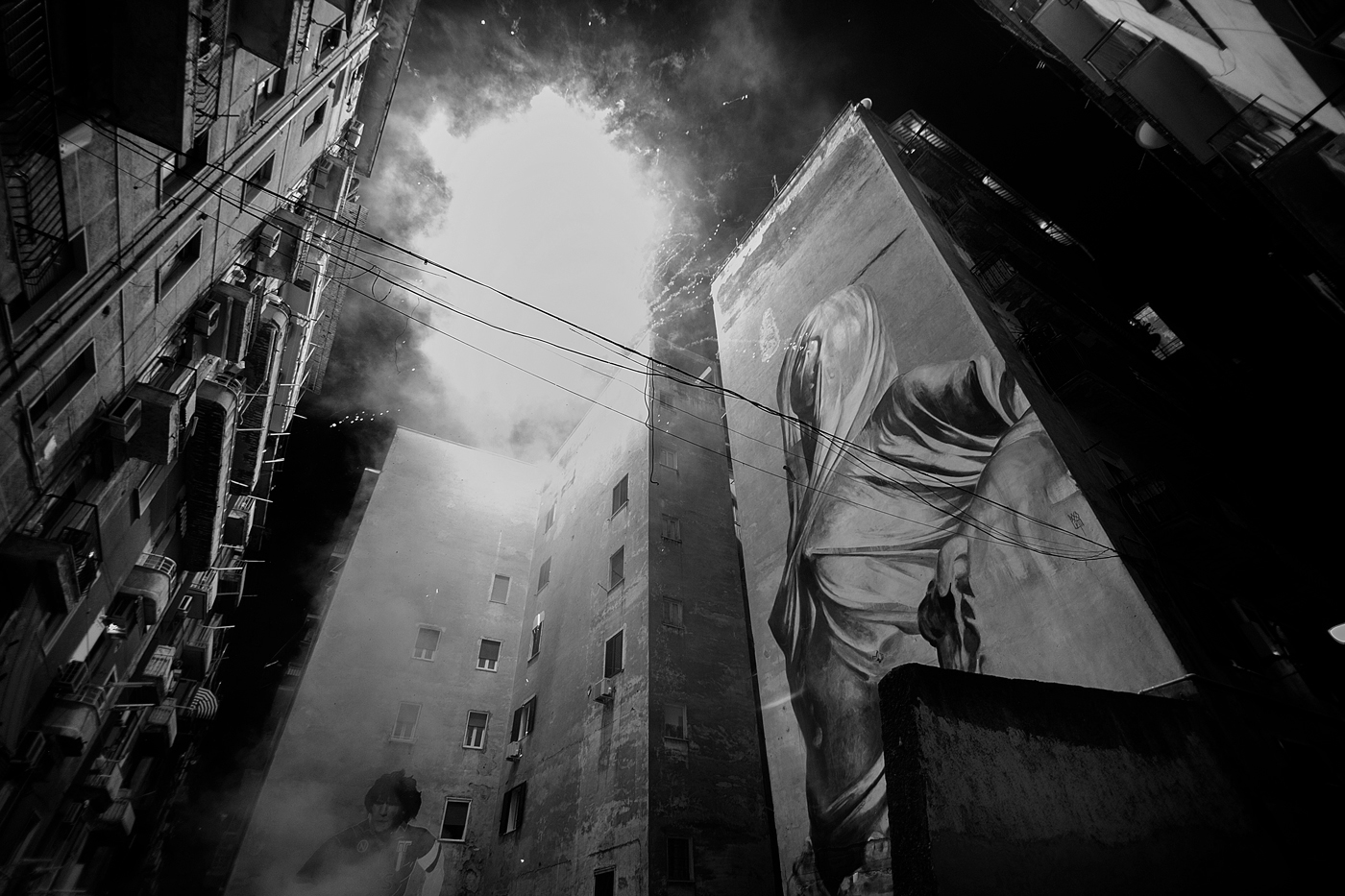 Street art is interesting for brands, too
New York graffiti artist JonOne is creating product designs for the luxury brand Lacoste; French street artist Cyril Kongo works for Hermes. Are brands testing how hip they are? Story-telling for niche-groups?
No. Because street art hasn't been confined to the streets for a long time now. Urban art – as the spray paint artistry is also called – has become an established part of the art scene. So: the target group for this type of art is growing, as is its purchasing power. And that means: street art is also becoming interesting for brands that want to use the "cultural camouflage" of this art movement to make themselves more attractive for this target group. And they also want to use the artists' credibility to benefit their own authenticity and believability.
Murals, the large-format wall paintings on surfaces like fire barriers, become integral campaign elements as huge, blown-up posters. For example, FOX collaborated with Berlin artists Innerfields at East Side Gallery in Berlin (1) for the campaign launch of the Outcast series. The tourism association from Apulien and Air Dolomiti "gave" citizens of Munich a giant mural by artist Agostino Iscurci – without a logo or a return address, which generated a sensational social media campaign (2).
Especially in the field of urban marketing, murals are increasingly becoming objects of prestige and tourist attractions – and have thus become innovative marketing instruments. Across the globe, cities are adorning themselves with colossal paintings by international stars – metropolises like Rome, Naples and Valencia sport unique negative paintings by Argentinian star-artist Francisco Bosoletti (3), and Tarifa exhibits works by Axel Void (4).
Large brands are also increasingly discovering urban art as a playground for sponsorship. As the main sponsor of the Stroke Art Fair, Cadillac generated high brand awareness throughout the entire summer in Munich (5) and in social media. And PATRIZIA Immobilien AG gave several office buildings (6) in southern Munich public makeovers from top stars in the scene like Os Gêmeos and ARYZ.
Street art only takes full effect when it is used in the right way
Street art is a new, extremely interesting marketing instrument, not just for progressive brands. But, as is often the case: only when it's used in the right context; that's when street art develops its full effectiveness. Here are the most important tips for effective use of street art in marketing and communication:
1. Analyse the prominence and credibility of the artist for the respective target group. An artist like WON ABC from Munich, for example, almost exclusively addresses men, whereas Brazilian artist Thiago Goms mainly speaks to women.
2. When commissioning work, select the "suitable" artist for your communication target. When making enquiries for commissions, there are many factors to consider that will help you find a suitable artist: Are they suited to the target group's taste? Is the artist up to the task? Does the artist have to work within strict corporate design guidelines? (Many artists will not do this.) Are they prepared to cooperate with the client during several revision steps in the drafting phase? Can the artist also be utilised for PR?
3. It is imperative that you clarify utilisation rights. Nearly all artists working at an international level know the value of what they do and will not work at low cost. Many are not willing to work for a total buyout (utilisation rights that are unlimited in terms of time and place). This subject should always be clarified immediately at the time the enquiry is made.
4. If you are integrating existing works for commercial utilisation, incorporate the artist or their agent into the process and ensure that appropriate remuneration is paid – otherwise you could have a complete viral disaster on your hands.
5. And most important: brand follows artist! Otherwise, a good Art Director is the better choice for your campaign.