We help each other here – Bloom supports the special coronavirus issue of CURT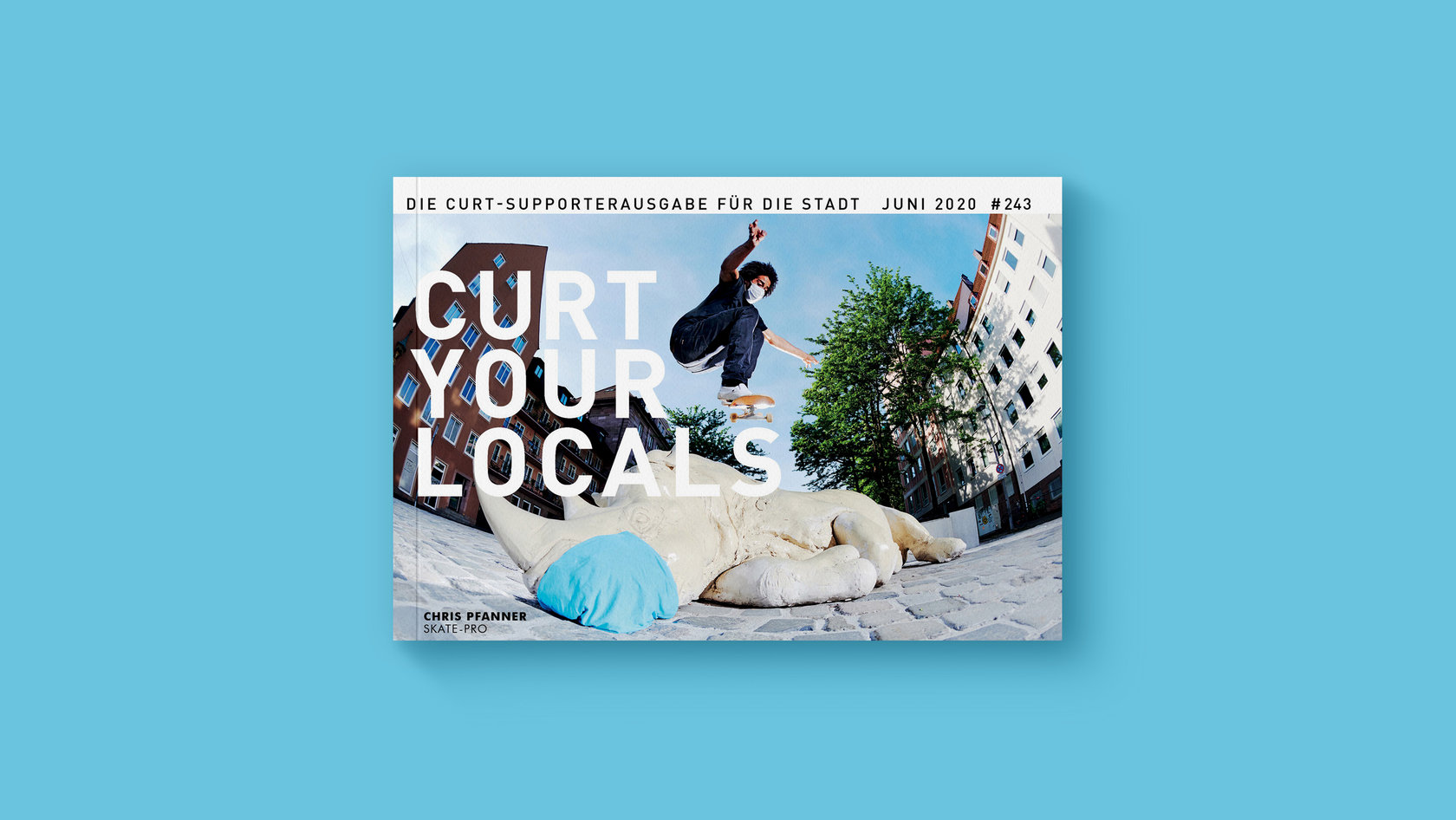 Here's to being a good neighbour – and helping during the crisis! The last several months in particular have shown us how important it is to stick together. To keep going. And to remain present. To communicate and promote. For our creative team and all the people who are reliant on this support: artists, musicians, writers and poetry slammers. Their venues, museums, theatres and educational institutions. For local shops and restaurants. Because their working conditions and our lifestyles have radically changed during the lockdown in many ways.
The CURT YOUR LOCALS special issue took stock of our social and cultural lives in crisis mode. But at the same time it is also a sign of hope and excellent proof that anything is possible if we work together. When we think differently, reinvent ourselves and are brave enough to forge new paths.
Actors, helpers, victims and fighters have their say about and against coronavirus, as do CURT's friends – with their fears and hardships, their ideas and opportunities. And the editorial team speaks up as well, because the last few months have affected them too. As old friends, we here at Bloom are there to help the CURT team out so that the supporters can continue supporting.