Advertising agency in Munich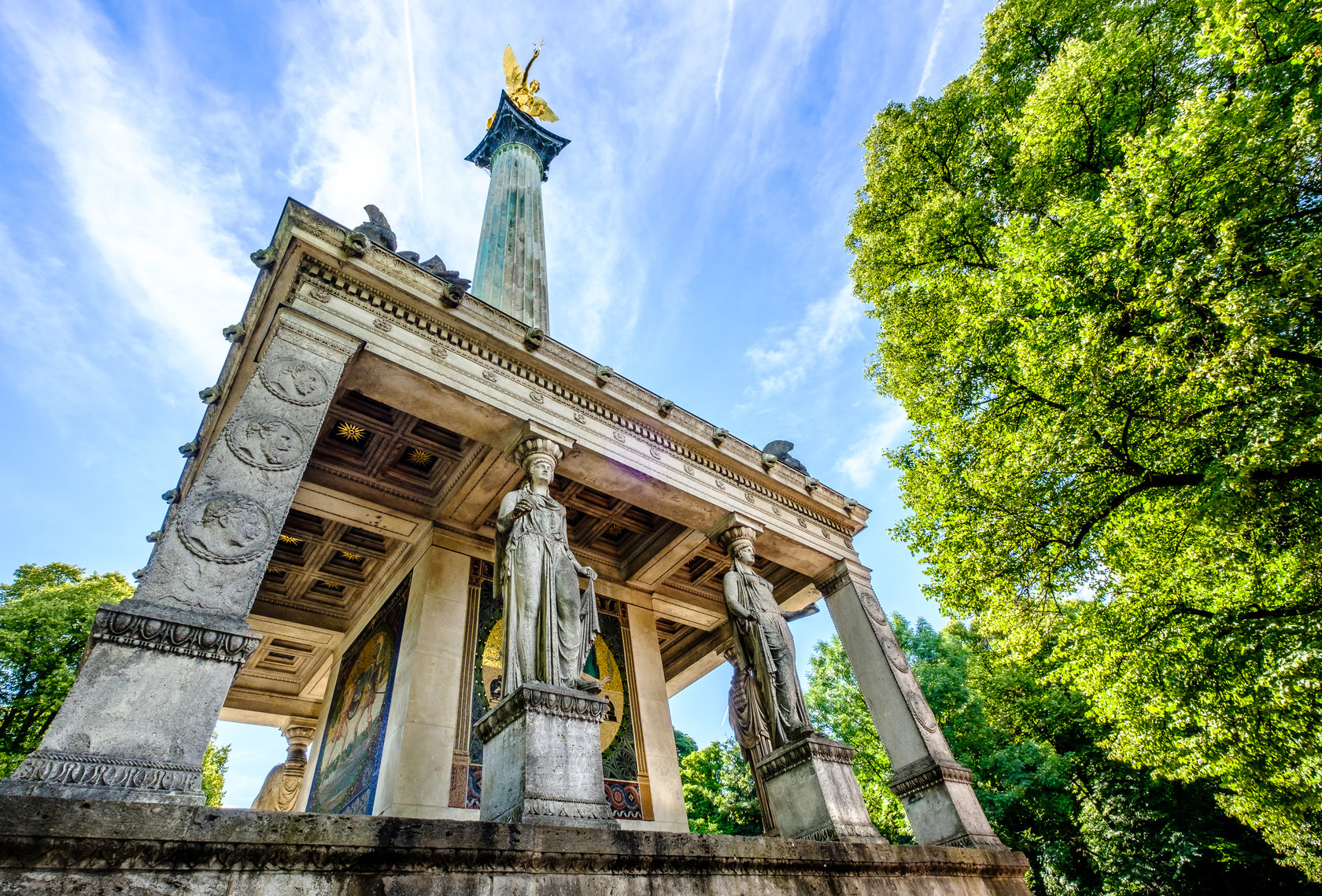 Die weltoffene und dynamische Werbe-Agentur
So nah wie Bloom München ist wohl keine andere Werbeagentur dem Herzen Münchens: Direkt am Englischen Garten gelegen, verbindet Bloom die Weltoffenheit Münchens mit der Dynamik seiner Unternehmen und dem einzigartigen Lebensgefühl der bayerischen Metropole. Ob alteingesessenes München, junges München, innovatives München oder wildes München: Lass dich inspirieren von unserem Denken, unseren Arbeiten, unseren Kollegen, unseren Kunstprojekten und allem, was wir sonst zu bieten haben.
Bloom – in the midst of Munich, in the midst of life
Have you heard of the Eisbach River surfers? Tourists from all over the world come to Munich to watch them ride the waves. Just like we do when we want to chill for a bit on our lunch breaks. We can do that because we work in one of the most beautiful places in Munich: right next to the English Garden, where other people go on holiday. Whether we want to visit the Chinesischer Turm beer garden, the Isar River, or the Angel of Peace monument: our offices in Munich's historic Lehel district are right in the midst of life in Munich.
curt – a different sort of city magazine
Speaking of life in Munich: Bloom München is more than an ad agency. For example, we're also an avant-garde-underground-Munich-city-magazine facilitator. curt, the alternative magazine for Munich, has a lot of creative minds at work. The indie-magazine curt in Munich provides an unobstructed view of our city with portraits, stories and commentaries beyond the mainstream. 100% DIY. Non-profit. Very subjective and unpretentious.
Art Avenue – street art displayed at Bloom
Another reason Bloom has such unique flair: with Art Avenue, we have THE platform for street art in Germany. Whether young talent or well-known international artists: Art Avenue markets one of the most exciting art forms of our time and makes street art socially acceptable for things like marketing and communication. And with a changing programme of exhibitions in our historic building offices, we also let street art inspire us during our daily work.
---
Daily life at Bloom München – anything other than routine
General daily life at Bloom: fruit, sweets and, of course, coffee, cappuccino or espresso are available daily and free of charge. As is the ever-welcoming reception from Anja, around 30 friendly colleagues, the premium Soda Maker or the individual (and always tongue-in-cheek) birthday cards for every team member. Have we already mentioned our extensive professional library? Our conference table made from thousands of slides? Our designer lamps created during an art project?
Well, it's best that you discover for yourself what makes Bloom München so different. Come and visit. There is always a friendly "hello" and fresh cappuccino here.
Kontakt