B2B image campaign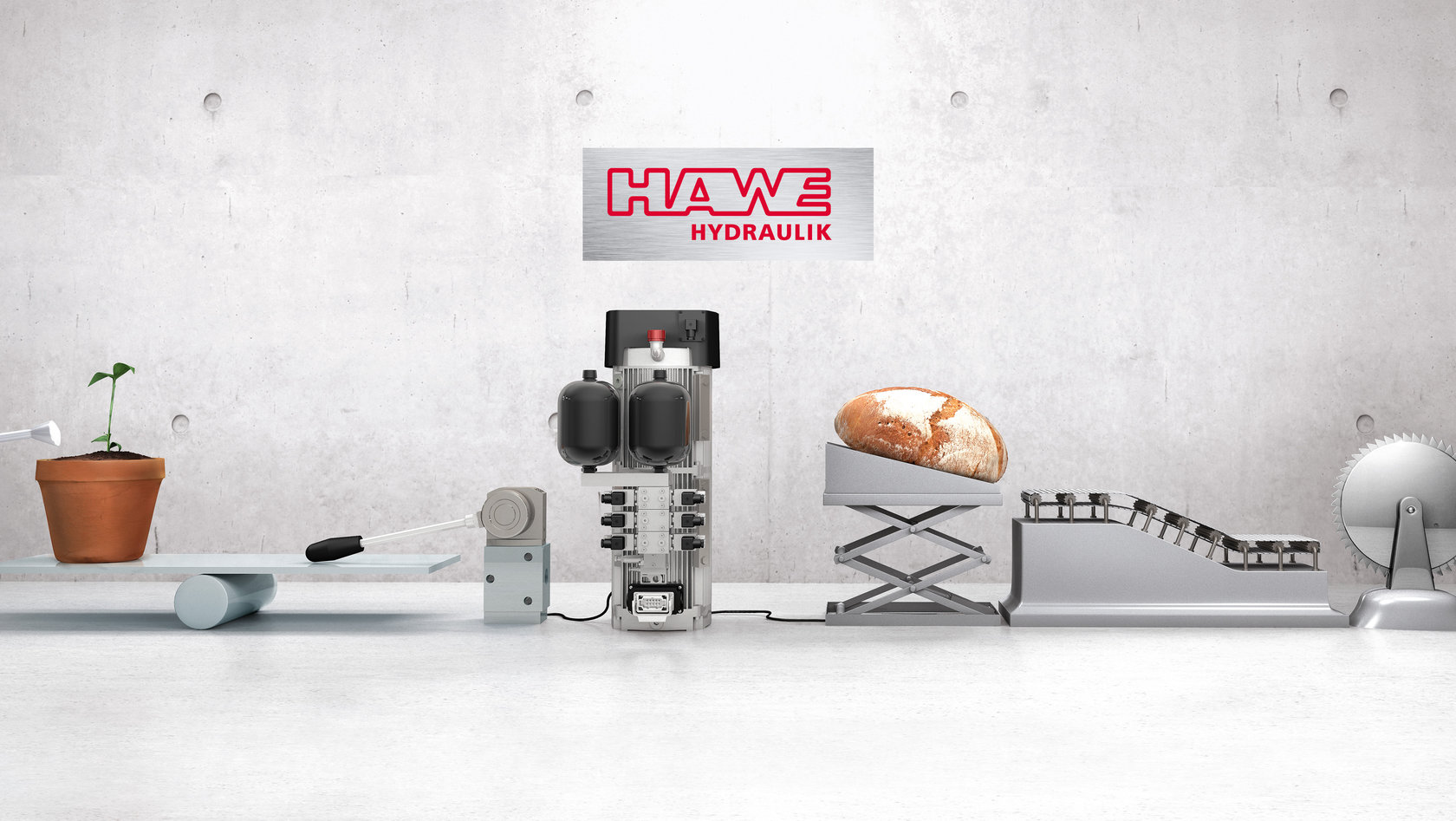 Bloom developed a B2B image campaign including integrated trade fair communications: tongue-in-cheek Goldberg machines made up of HAWE hydraulic components.
B2B communication can be this exciting
New client HAWE Hydraulik set an exciting challenge for the Bloom creative agency: to build a B2B brand campaign with integrated trade fair communications, which together convey the HAWE brand values and hydraulic applications and stand out clearly from the competition. The Munich online agency won this pitch presentation with an idea that shows how exciting B2B communications can be.
Tongue-in-cheek Goldberg machines
The central message of the B2B communication campaign developed by the Bloom advertising agency is the early involvement of HAWE engineers in the planning process, because the sooner HAWE is involved, the greater the benefits for the customer: "It's actually quite simple. The sooner you contact us, the more effective the solution. Tailor-made hydraulic solutions from HAWE: efficient, reliable, flexible." This is all visualised by tongue-in-cheek Goldberg machines made up of HAWE components and incorporating specific target group interests such as food production and infrastructure.