Brand strategy for energy brand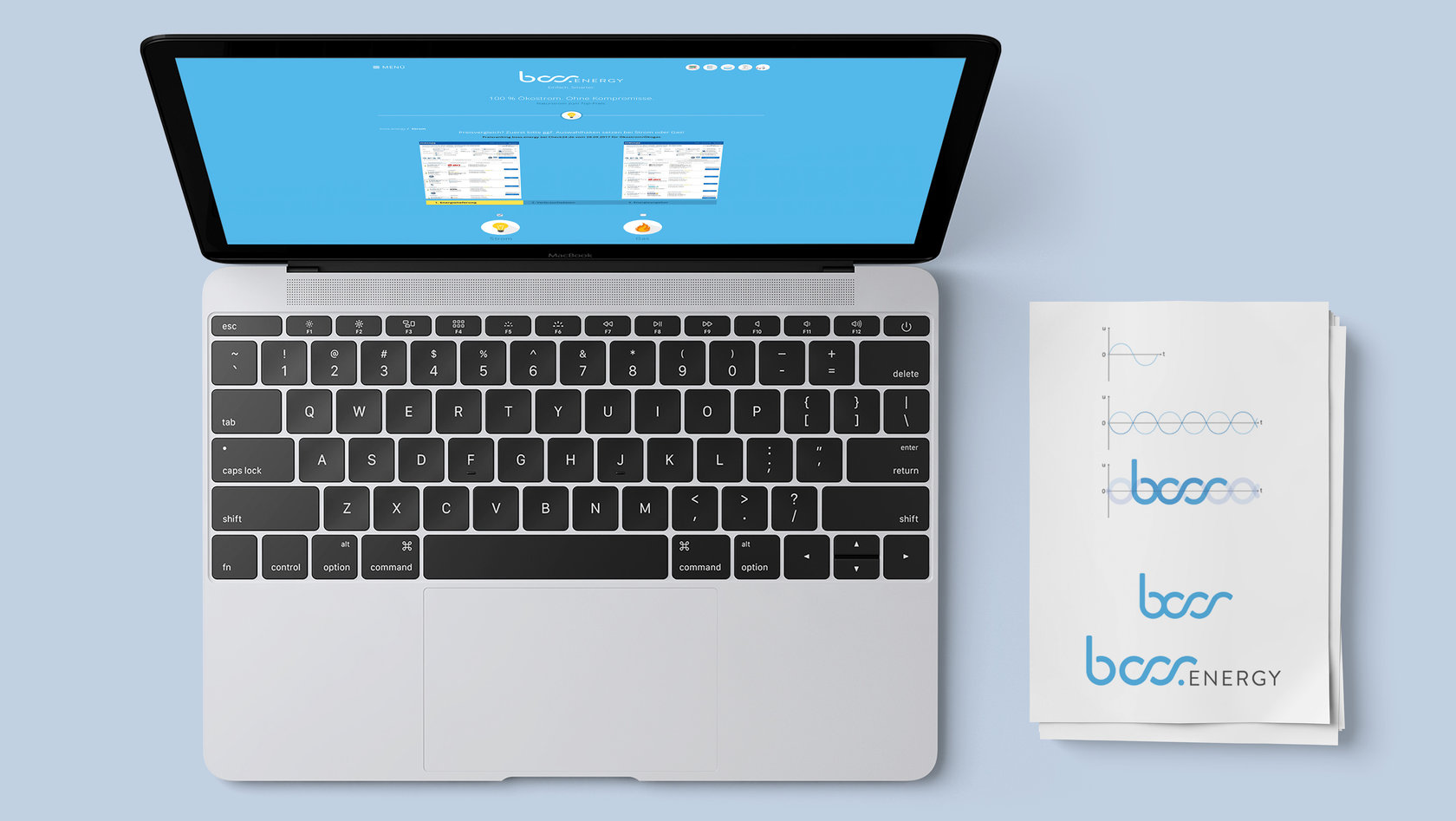 The creative agency Bloom has developed the complete boss ENERGY brand strategy as well as the corporate design for the online energy brand.
Optimum positioning of the new energy brand
Inexpensive, sustainable, real green energy – that's the promise made by the online energy brand boss ENERGY that just hit the market. As part of the Ingolstadt-based energy provider meistro ENERGIE, a Bloom communication agency client for over 10 years, boss ENERGY offers an online energy product from entrepreneurs, for entrepreneurs that supplies 100% green electricity and carbon-neutral natural gas. To optimally position the brand straight from the beginning and to call attention to its first offer of this type, boss ENERGY is now also placing its bets on Bloom. The agency with locations in Munich and Nuremberg is in charge of the complete development of the brand strategy, the brand platform and the logo design. A widespread online campaign will begin concurrently with the market launch.
The logo: inspired by alternating current
The Bloom design agency was inspired by electrical waves when designing the logo: the blue, dynamic lettering reflects the wavelike pattern of alternating current and ensures the brand's strong look.
"Green energy and green electricity are hot topics right now, and boss ENERGY is a young brand with plenty of potential – that's what we want to convey", explains Steff Neukam, Managing Partner at Bloom Munich. "It's very exciting for us to accompany a brand and its communication from the very beginning, just as we did with meistro."
Focus during the project was also placed on determining the brand's role and identity by performing an extensive target group analysis that examined requirements and obstacles. The results provide the basis for future communication with minimal scattering losses. The campaign, which will be online on Facebook, Twitter and Google+, not only focuses on banner ads, but also on B2B affiliate marketing.