The hidden "C" in "B2B": How medium-sized enterprises can succesfully compete with the giants of industry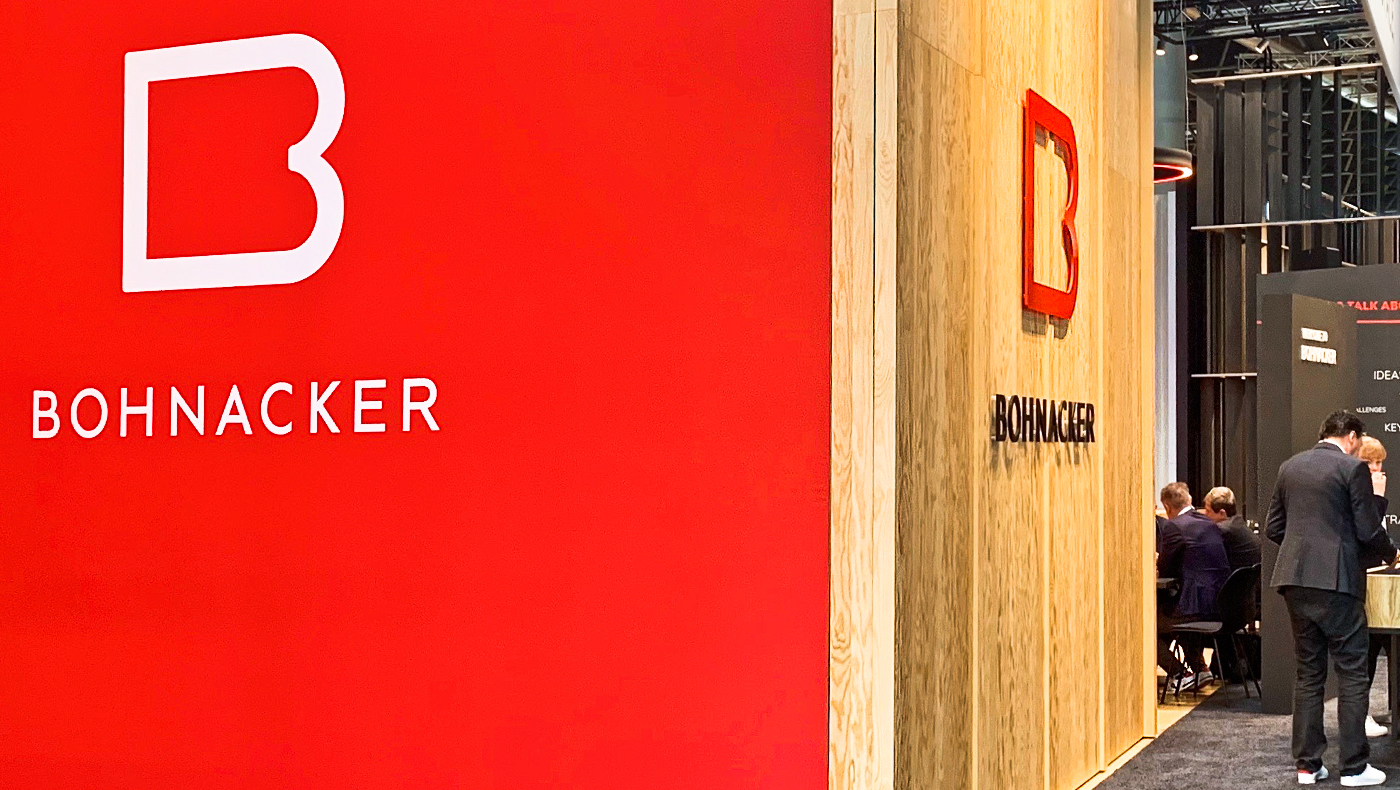 Swabian shopfitting specialist BOHNACKER wants to maintain its momentum and continue its
growth. To lay the communication groundwork for national and international expansion, the
company commissioned the brand strategists at Bloom München with developing its brand profile
and making it more distinctive. This task was a perfect fit for our BRAND MASTER PLAN. And the
project yielded astounding new insights...
---
SHOPFITTING OR BUILDING A PLACE FIT TO SHOP? IT'S ALL A QUESTION OF BRAND EXPERIENCE!
Shopfitting is a long-established industry currently experiencing a whirlwind of diverse trends: seamless commerce, general contracting, price pressure and increasing requirements. Even when we were in the strategic stocktaking phase, it became clear: growth means new conditions and playing according to new rules. Anyone wanting to climb higher in this industry needs to pay attention to three things:
Clearly differentiating themselves from large competitors
Ultimately focusing on customer perspective
Visibly demonstrating expertise in new disciplines
Against the backdrop of these challenges, the "fitting" aspect of shop fitting almost becomes a commodity.
WHAT DO YOU TELL A CUSTOMER WHO IS ALREADY DOING EVERYTHING RIGHT?
Within the context of a research programme, management, partner companies, customers and noncustomers were surveyed about BOHNACKER's brand identity. But even though we took a close look, we were unable to find any significant issues. International logistics, a strong creative team, a nearly finished in-house digital lab – all premium quality. What more can one expect from a medium-sized enterprise?
But the analysis brought the following to light: these strengths were hardly recognisable in the context of the brand's identity. And the brand identity failed to include all the things the employees do right. There was a lack of clear definition – the tangible, understandable role that they play for their customers.
An interesting picture emerged, especially for the customer. It became clear that, in the course of digitalisation, focus is shifting much more onto consumers; this knowledge needs to be conveyed. As much as we can try to see the world from the customer's point of view, this perspective is useless without a deep understanding of digital customer journeys and customised brand experiences.
A STRONG ROLE VIS-À-VIS CUSTOMERS
The PACEMAKER image was born out of these results. It is the ideal role for BOHNACKER – it is transparent and understandable within the company internally while promising great added value externally. Because a PACEMAKER sets the ideal pace for customers on the path to achieving their goals. It creates a slipstream, provides motivation, circumvents obstacles and takes care of finding the right path to the future.
This was the foundation of the new messaging that BLOOM developed for BOHNACKER as they refined their corporate language. The new brand strategy ultimately resulted in the development of a new logo that sends a strong signal about BOHNACKER's future viability and strategic orientation.
"We are certain that we took a critical step towards further growth by developing our brand strategy. Feedback from our customers and partners has been outstanding. Many are surprised that a company of our size invested so much in developing its own brand."
Philipp Hartmann, Head of Marketing // Claus Saumweber, Managing Director and Owner
---
"The BOHNACKER project proves once again that we should never underestimate the internal impact branding can have, especially in the B2B sector. Whether one has a purpose, a "why", or simply a common goal, brands can only truly outwardly radiate the values their employees are working towards."
Frank Albrecht, Bloom GmbH
---