Brand identity and corporate design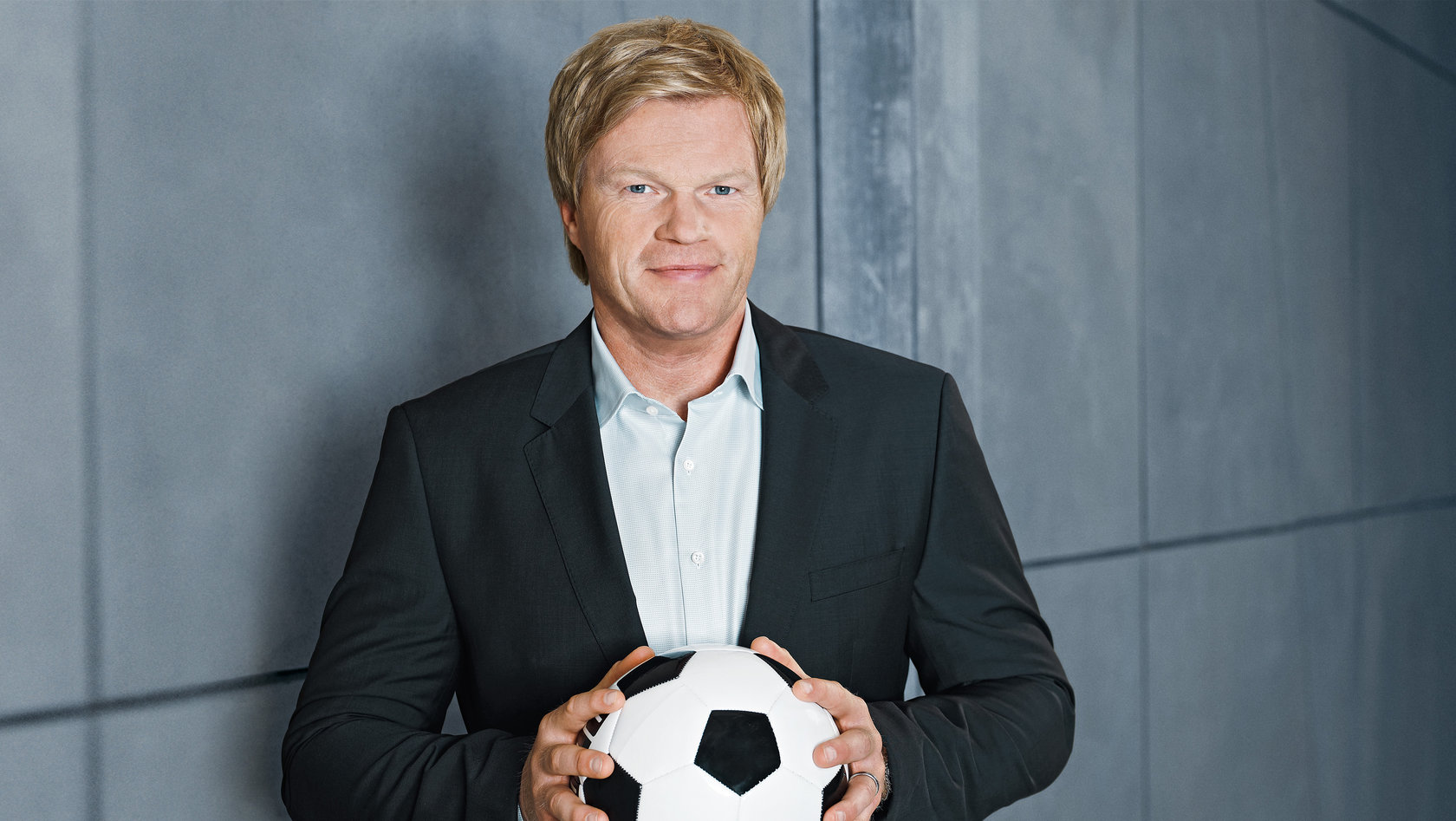 Bloom München developed the brand identity and corporate design for the triple world cup goalkeeper as he repositioned his brand. Particularly bold: the new logo design.
"Keep going, always keep going"
And once again, the answer is: keep going, always keep going! The triple world cup goalkeeper Oliver Kahn is repositioning himself. In addition to updating the brand identity of the Oliver Kahn brand, there is also a new exclusive partner: Niemann International GmbH.
Since retiring from his professional career, Oliver Kahn is active in many areas. As entrepreneur and sponsor he rigorously transfers his successes to other subject areas and, as a football expert for ZDF broadcasting, reaches millions of television viewers. The "Oliver Kahn" brand was more clearly positioned in line with the claim "keep going, always keep going" during the course of its further development.
The Munich agency, Bloom, developed the corporate design and brand identity for the world cup goalkeeper. The new brand identity is a conscious reflection of the successful further development of the "titan" from professional football player to entrepreneur. This is to be reflected in the new logo, in particular. The bold design symbolizes competence and strength. The 3D design was transformed into 2D, the font was updated, and a new colour pallet and imagery were defined. The new brand image will be presented in all communication channels.
New partnership with Niemann International
Moreover, Oliver Kahn's entrepreneurial activities in the fields of athletics and football will be intensified and expanded in the coming years. The Munich consultation and marketing company Niemann International GmbH will accompany and actively support Oliver Kahn in this process. The exclusive partnership applies to the global marketing of the Oliver Kahn brand. The cooperation also includes corporate investments in the areas of sports, media and entertainment. Decades of experience in the sports and media business and the international network offer an ideal foundation for the agreed partnership.
Oliver Kahn is as highly motivated as always: "I would like to start many new projects together with the new brand identity and support from Dr Robert Niemann in 2016. I'm looking forward to the new challenges!"