Corporate identity for the new goalkeeper brand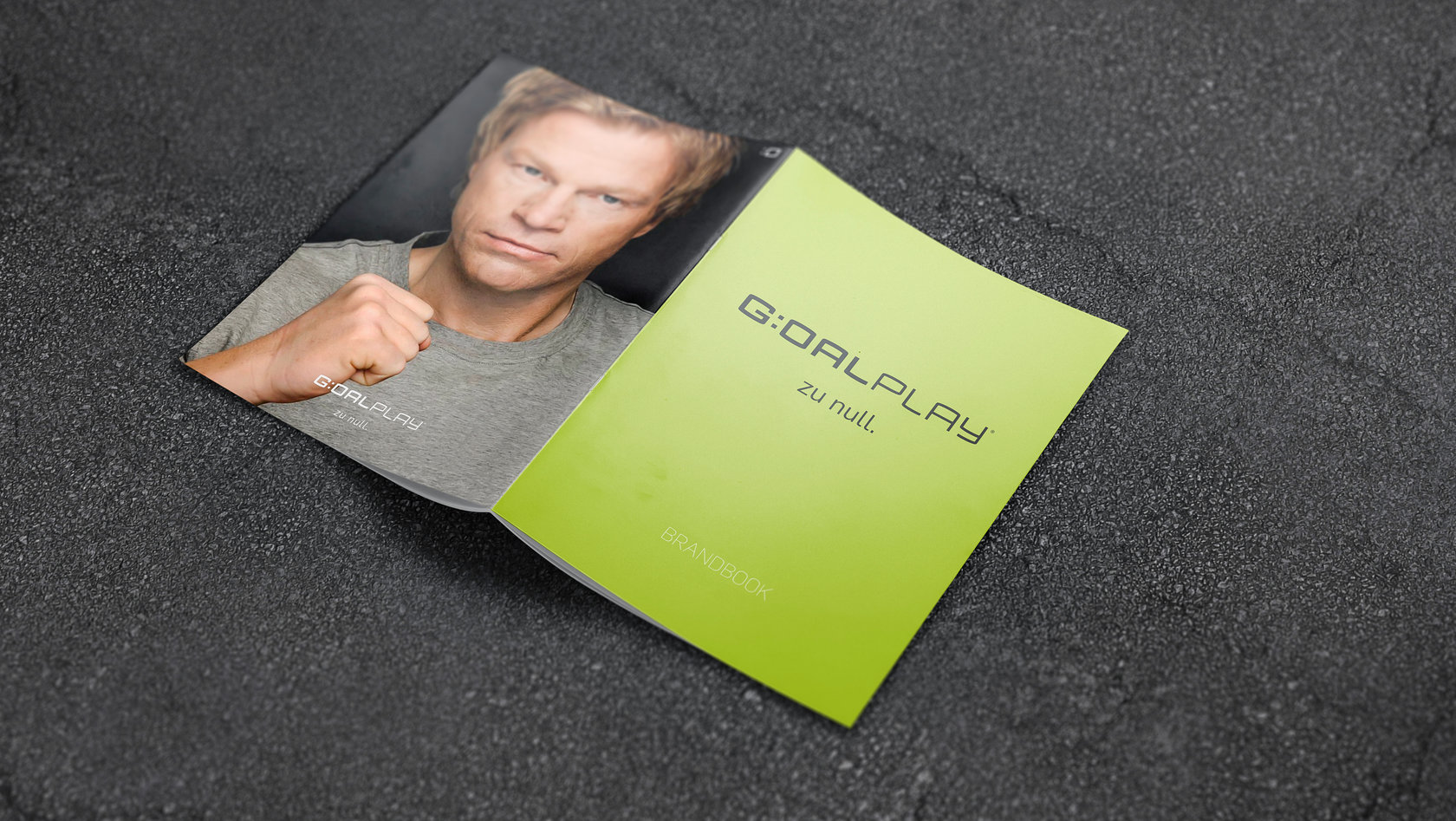 Bloom developed the complete corporate design for Oliver Kahn's new goalkeeper brand G:OALPLAY – from naming and claiming all the way down to the logo and brand book.
Oliver Kahn's new label G:OALPLAY
With G:OALPLAY, triple world goalie Oliver Kahn is tossing a new label out into the field that will be the new port of call for all ambitious goalkeepers who aim to share their passion and constantly improve their skills. Goalkeeper gloves, footballs and much more will be available in the dedicated brand shop. In addition to equipment, physical and mental training concepts and expert coaching will prepare goalkeepers as they play to nil and follow their path to football fame.
G:OALPLAY always plays "to nil"
After the Bloom advertising agency successfully revamped the former professional soccer player's brand identity in December 2015, the communication agency located in Munich and Nuremberg scored another contract. The creative team at our company developed the complete corporate design for the new brand, from naming and claiming all the way down to the logo and the futuristic brand book.
The new brand is inspired by every goalie's will to block every ball. This is not only conveyed by the slogan "to nil", but also by the brand name "G:OALPLAY", that will be displayed throughout the whole campaign as well as on products and packaging. Used separately, the ":O" serves as a bold figurative mark designed to be easily recognized. It can also be used in green to set it apart from the black and grey tones otherwise used.