Brand identity design for gourmet salt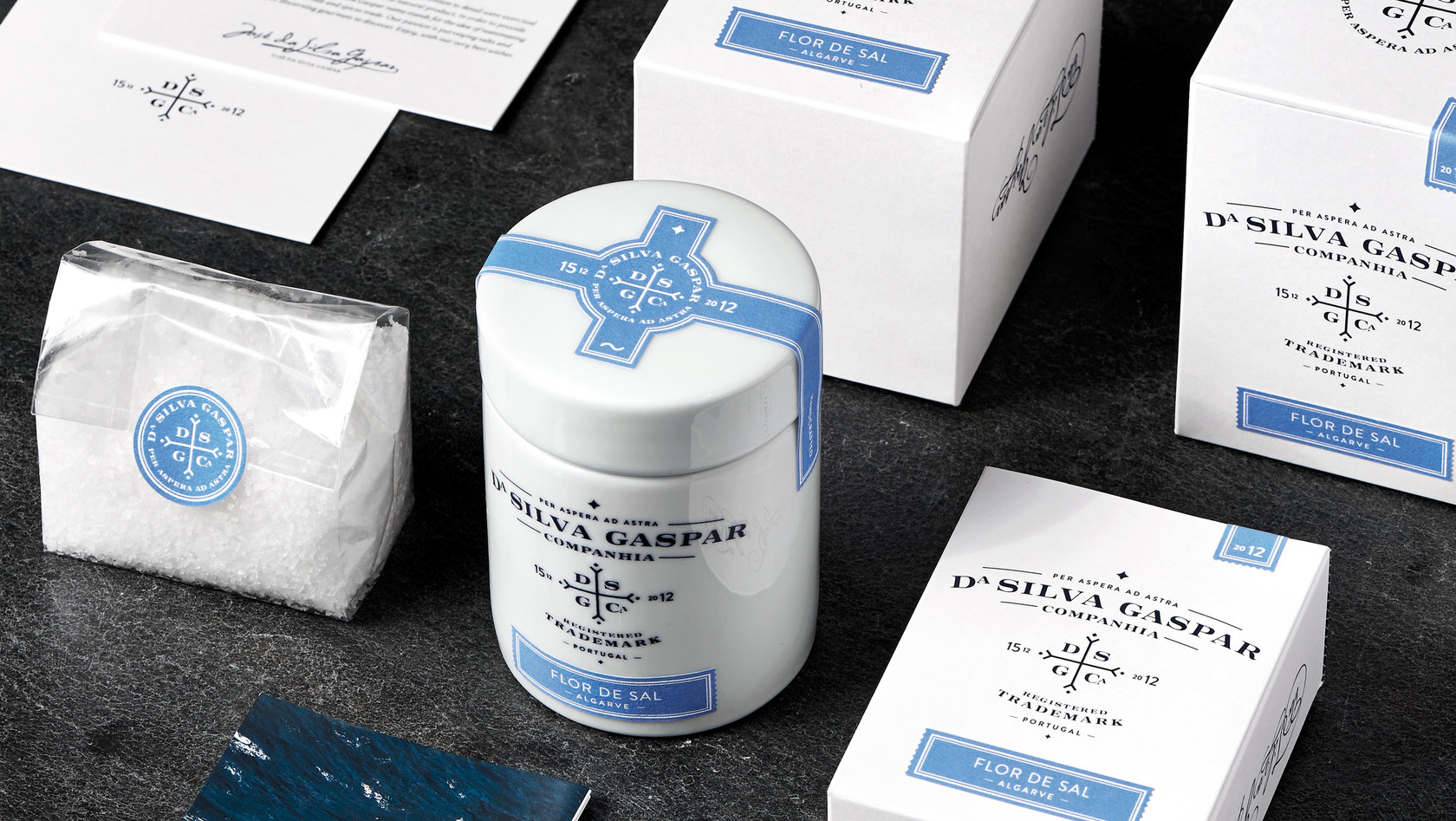 Bloom received a Red Dot Award in the area of packaging design for the modern interpretation of the brand and brand design for Da Silva Gaspar.
A modern take on an old tradition
The name 'Da Silva Gaspar' represents the renaissance of a tradition. The Da Silva Gaspar trading company carries the renowned Portuguese merchant tradition of trading salt and spices into the modern world. In developing the brand and visual identity for Da Silva Gaspar, it was necessary to keep in mind this ancient tradition and give it a modern interpretation. The result is a brand presence strongly oriented to old patterns and Portuguese maritime icons. The logo, for example, is a tribute to the royal seal of 1134. This enables the Da Silva Gaspar brand to carry classic values into the future.
People with a sense for pleasure and aesthetics know how to appreciate it – and so it goes for the jury of the Red Dot Award: Communication Design. The jury selected the packaging design for a Red Dot Design Award.