DiabetikExpress branding account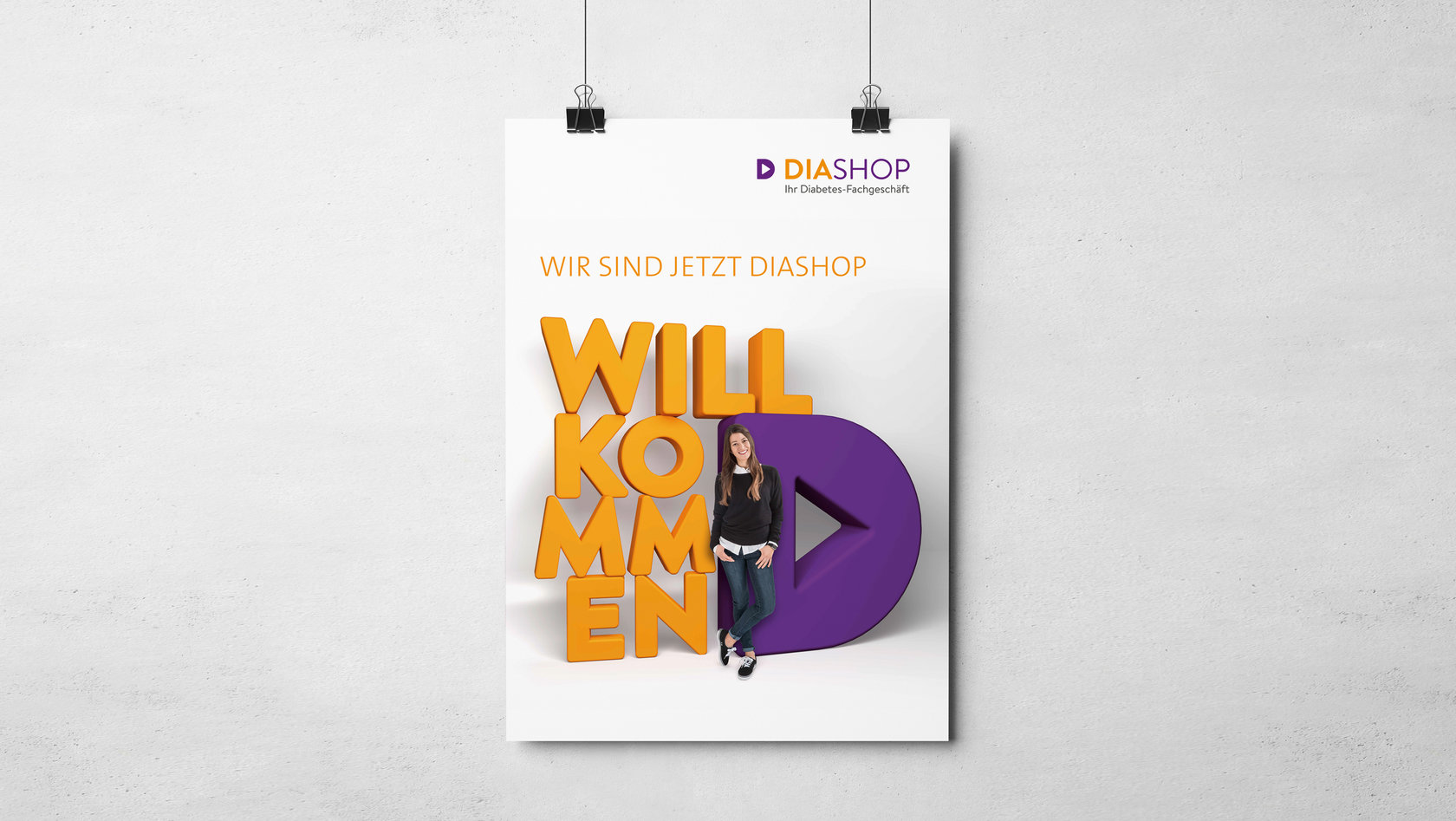 Bloom was tasked with developing a new brand strategy for Diabetikexpress GmbH, including a new name, logo design and corporate design.
New brand positioning, new brand strategy
There are currently more than six million people with diabetes in Germany. As a specialist retailer and mail-order company for diabetes care, DiabetikExpress GmbH provides a complete supply of medicines and assistive devices, test strips for diabetes therapy, and a large range of supplements.
Employees have experience with diabetes and provide consultation that is impartial to brand. Orders can be placed on all channels: over the telephone, via fax, in the online shop at www.diashop.de, and by using the order app for smartphones and tablets. Customers send their prescriptions and DiabetikExpress directly invoices the health insurance company. In addition, the company has 14 local specialist shops for diabetes care throughout Germany.
Taking the identity of both brands into account
To perfectly position the brand after the acquisition of a competitor (DS-HHV Jürgen Feiler GmbH), Bloom was tasked with developing and repositioning the brand with a new name, logo design and corporate design.
The creative agency from Munich made an impression during the screening process with its sound approach and a concept that initially evaluated the brand values with research to develop the new positioning. The key question during the process was: which aspects of both existing brands should be integrated in the new brand identity? The goal was to create a new brand without completely giving up the identity of either company.
We would like to establish both companies under one umbrella as a strong brand that we can use to ensure and expand our position as a specialist retailer and mail-order company in the future", said Heidi Buchmüller, Marketing Department Manager at DiabetikExpress. "We intuitively choose Bloom as our agency partner, primarily due to its deliberate strategic approach, which was very convincing."