Digital implementation of the autumn men's campaign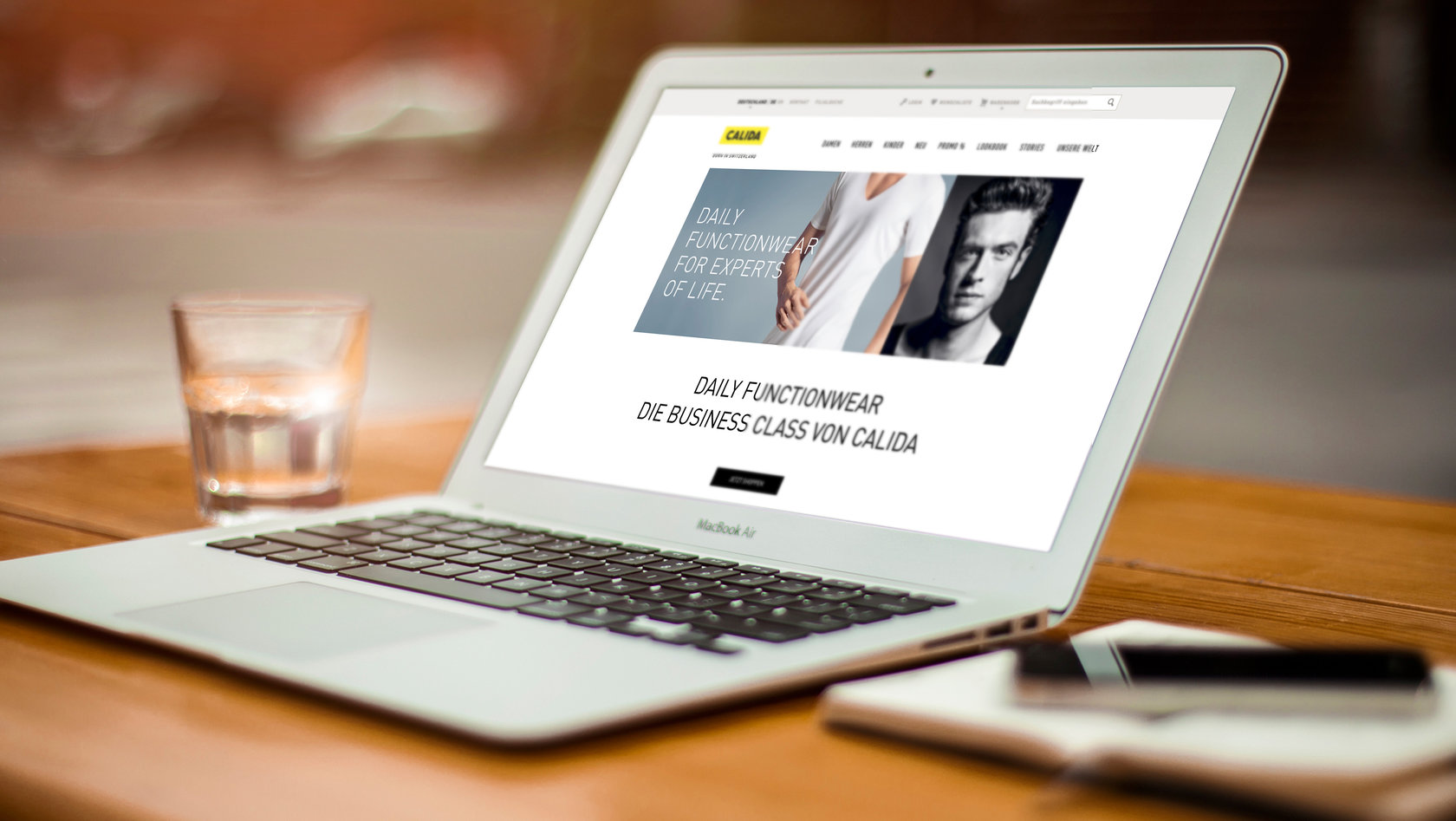 Together with the agency for digital marketing, Catbird Seat, Bloom digitally implemented the men's autumn campaign for CALIDA. This included: concept, design, SEO-optimised copy and development of a responsive landing page.
Daily functionwear for men – online
After winning the pitch for the internationally active Swiss underwear company CALIDA, our trusted partner and agency for digital marketing Catbird Seat called us in to take on the implementation of the digital autumn campaign for men.
The concept, design, SEO-optimised copy and development of the responsive landing page for the German, French-speaking Swiss and English-speaking Swiss markets were developed by the Bloom digital agency in Munich. The men's "Daily Functionwear" product range was the focus of the campaign. So, during development the focus was on how to ideally introduce the user to a functional subject. Customers learn about the subject effortlessly thanks to the intelligent structure, and styled tool tips facilitate a light-hearted and playful approach to the special product features.
Successfully generating leads on the landing page
The Bloom online agency also created a storyboard and layout for display and social media advertisement, as well as two large-format ads as supporting measures. GIF format production for both German and French were also done in-house at Bloom. Content was created for the "Warm & Comfy" and "Fresh & Cool" product lines from the aforementioned product range. The aim of the ad campaign was primarily to generate leads on the landing page.