VAG demonstrates solidarity with its passengers during the first phase of the crisis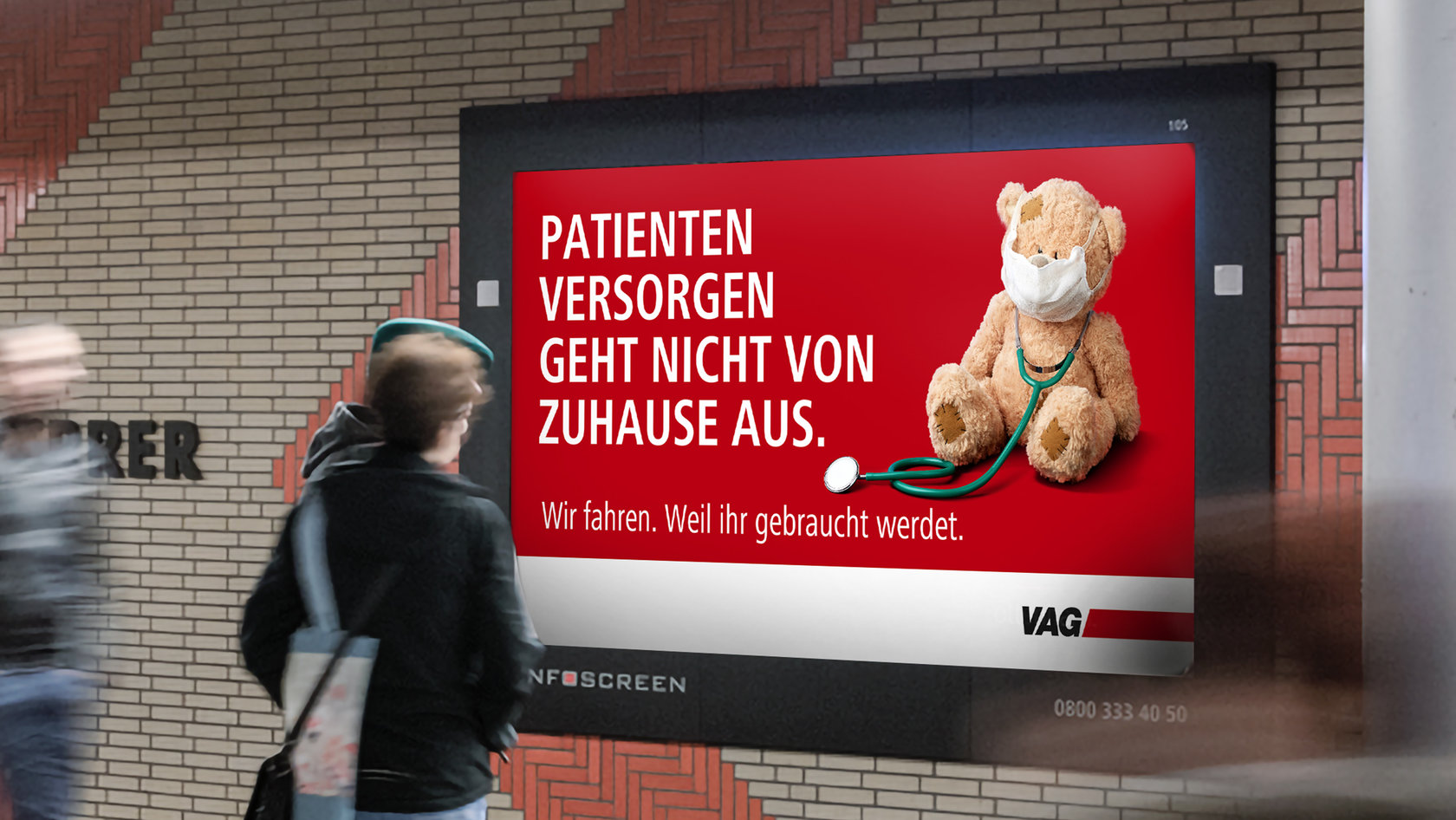 The coronavirus crisis has brought many aspects of life to a standstill. VAG Verkehrs-Aktiengesellschaft Nürnberg, the city of Nuremberg's local public transport company, continued its work ensuring the city's citizens' mobility, even in these difficult times. Because many essential workers can't simply work from home. They have to go into work every day and depend on VAG to do it.
---
Thank you to everyone who is going into work
Whether medical personnel, supermarket staff, waste management workers or warehouse employees, VAG wanted to say "thank you" and stand in solidarity with all these everyday heroes. They did it with a campaign centred on the motto: "Gemeinsam packen wir das" (English: "we're in this together"). Bloom advertising agency in Nuremberg developed five different campaign motifs along this theme that leave no doubt as to the amazing and necessary reasons why VAG continues its work despite the pandemic and shelter-in-place orders.
VAG – as essential as its passengers
The message: As a mobility service provider, VAG is as essential as the people who are now keeping society going. And our passengers can rely on VAG's range of services, no matter what. On a secondary level, the campaign answers important questions about how VAG is handling certain aspects of the coronavirus era, for example, what kind of hygienic and safety measures it is taking.