BUILDING THE BASIS FOR SUCCESSFUL MARKETING WITH GREAT PACKAGING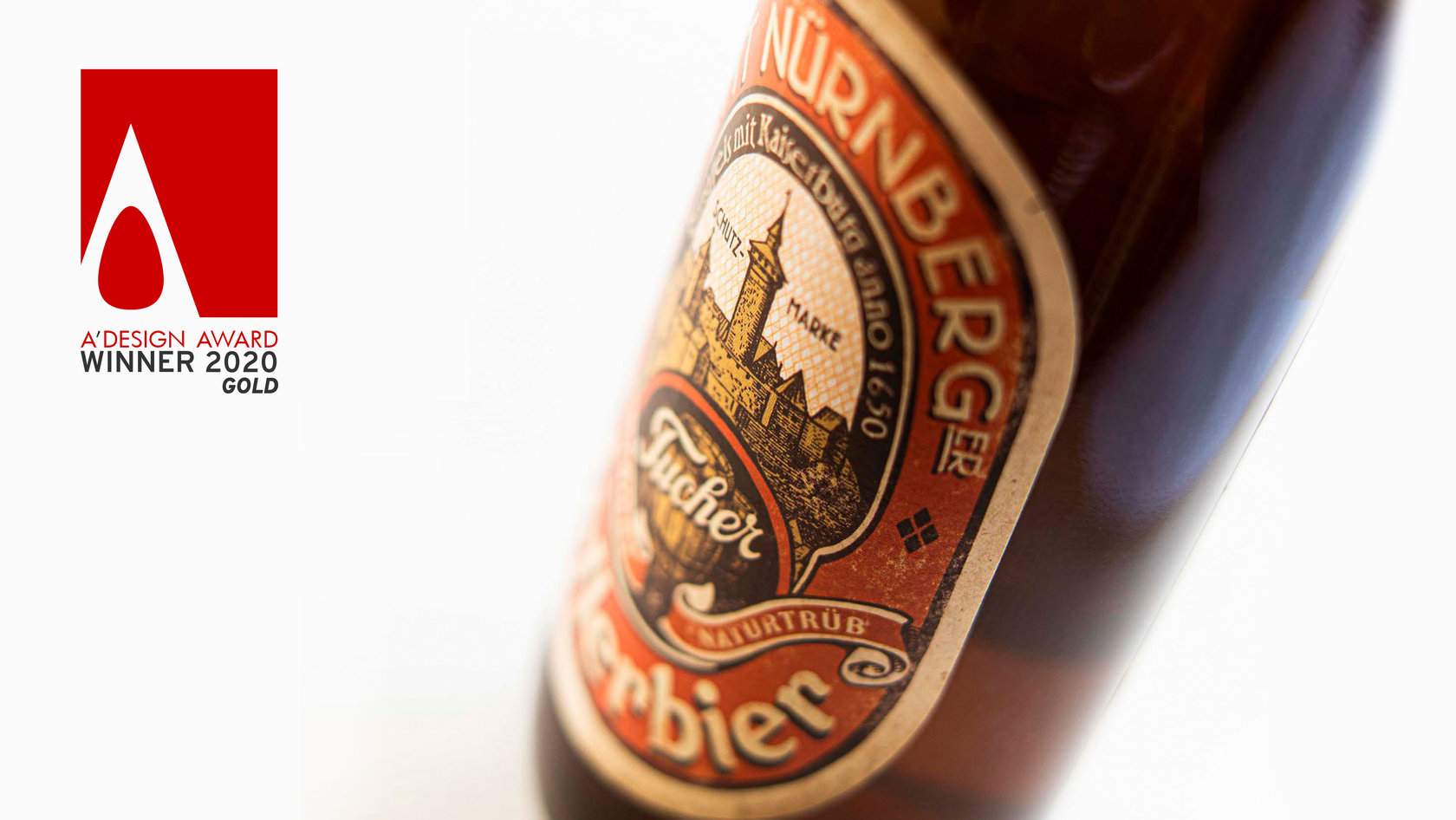 Tucher AEcht Nürnberger Kellerbier beer was awarded the prestigious A' Design Award in Gold.
Once again, Bloom agency's Nuremberg office demonstrated its knack for packaging and product
design.
---
SETTING NEW IMPULSES IN A CHALLENGING MARKET
Tucher AEcht Nürnberger Kellerbier beer is a prime example of how a new product can be made appealing to customers, even without a large media budget. Beer sales are decreasing in a competitive market. Consumers are turning away from large brands and are always on the lookout for something special, like craft beers or regional beer specialities. So medium-sized breweries like Tucher in particular need to perpetually reinvent themselves while staying true to the Reinheitsgebot (English: the Beer Purity Law) to set new impulses and use their products to set themselves apart.
---