Brand identity for the new service brand Green Clean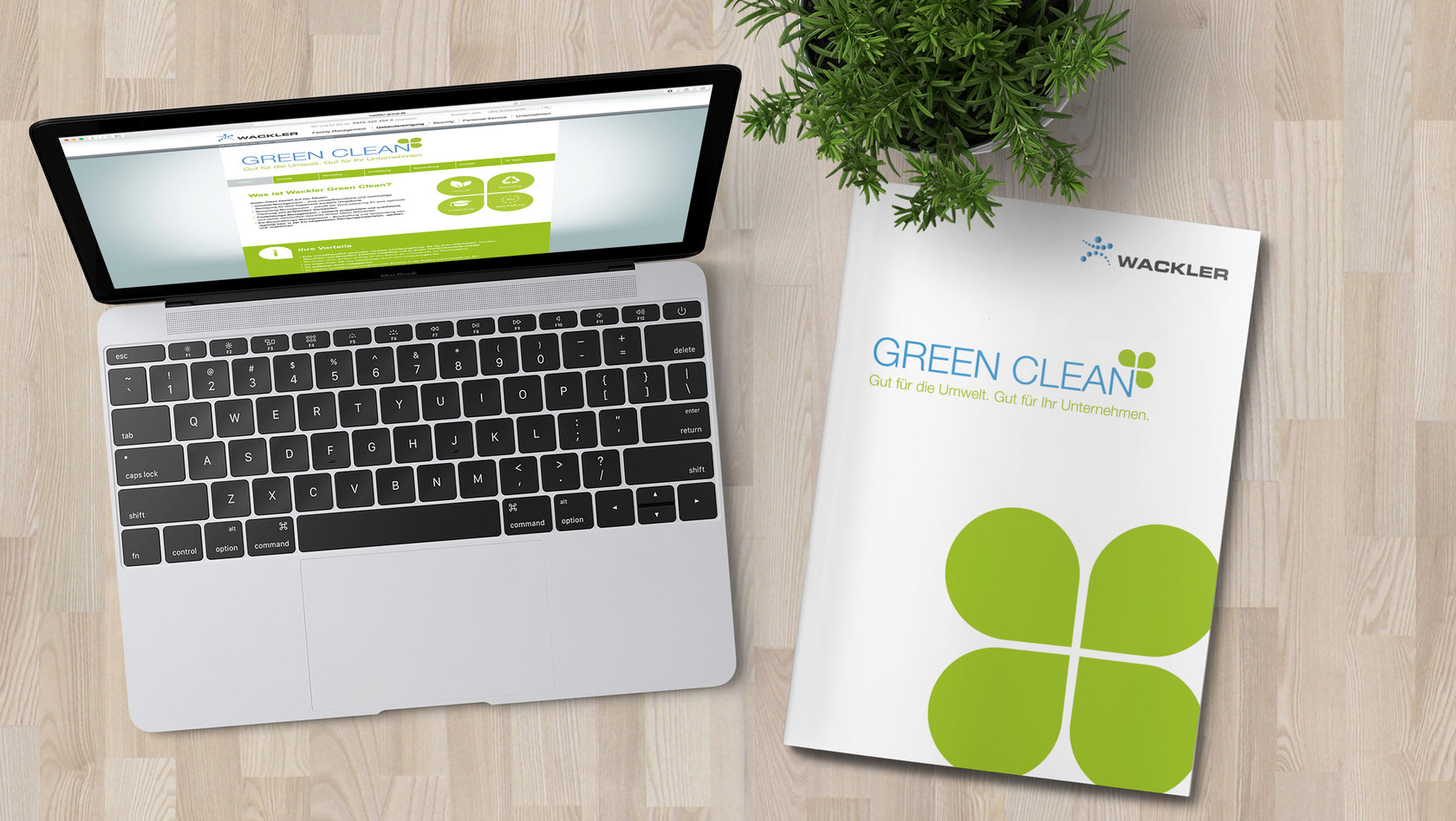 New branding for Green Clean
Bloom was given the opportunity to develop something entirely new for the agency's oldest client, Wackler Group: Green Clean – the service brand for environmentally-friendly office cleaning.
The Wackler Group is in the top 15 German building service companies and has been the forerunner in the industry when it comes to sustainability for many years. The company is now continuing its offensive with Green Clean.
Green Clean is an important and significant step on the way to a "green office". In addition to eco-friendly and hygienic cleaning, the range also includes sustainable procurement and recycling management. Furthermore, Wackler is committed to ensuring that all Green Clean service personnel are specially qualified and are paid above the general pay scale.
Launch from start to finish
The strategic agency Bloom had the opportunity to guide the brand project, supported by the whole Wackler management team, from start to finish. So Green Clean was created entirely according to the Bloom Brand Master Plan – from extensive auditing with all market participants, to strategic development and market positioning, through to corporate design and creative implementation.
The result is a unique new brand in the industry, entirely according to the motto: Good for the environment. Good for your company.