Akut Creme Potentilla product launch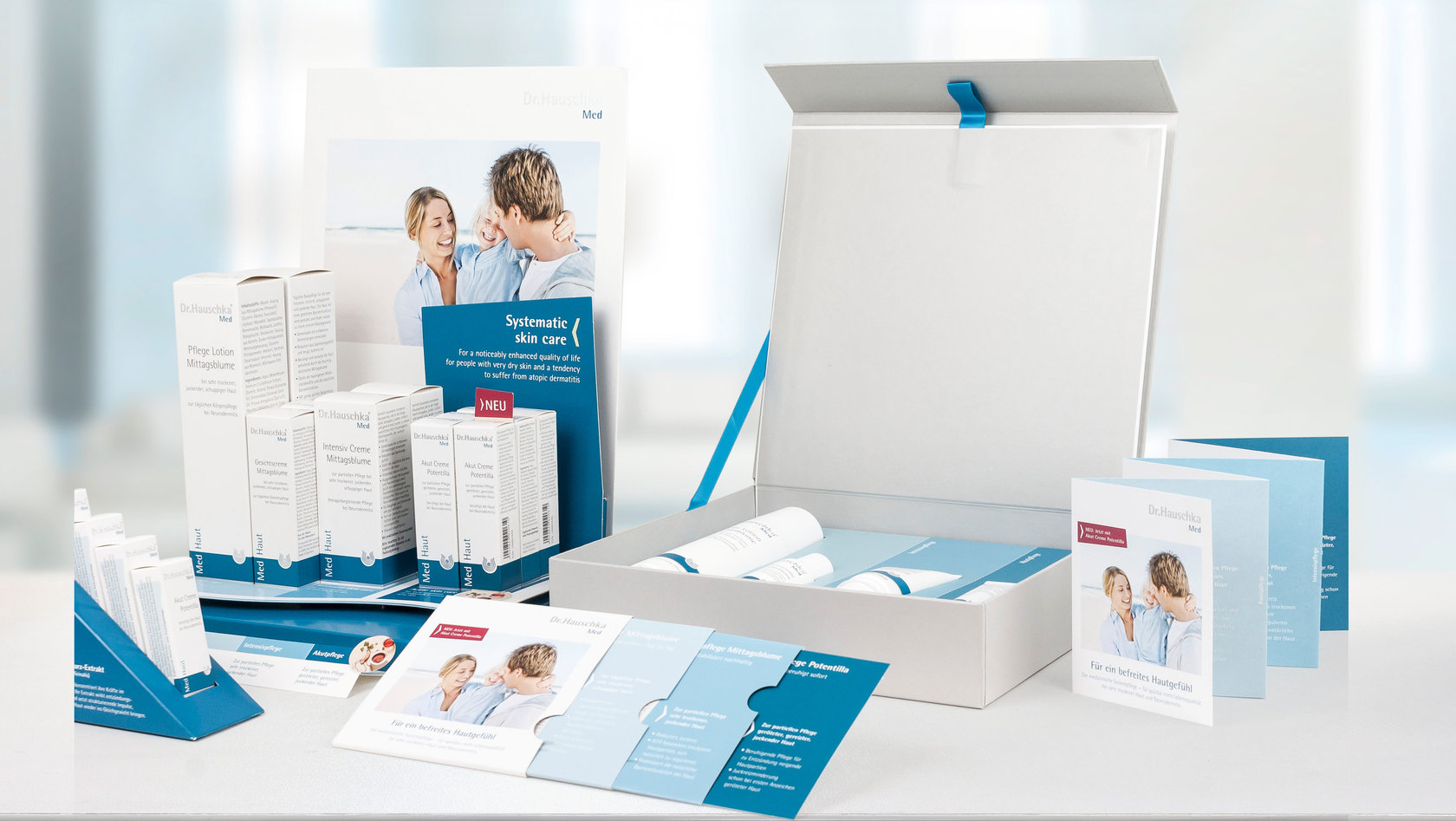 Bloom München was responsible for the product launch of the new Akut Creme Potentilla cream. The launch campaign included a presentation box in addition to advertisements, PoS and sales materials.
New product in the medical skin care line
The advertising agency Bloom set itself apart from the competition during the pitch and secured the Dr.Hauschka Med account. Work began with the product launch of the new Akut Creme Potentilla product from the medical skin care segment and it is now available in stores.
The communication account of Dr.Hauschka Med, which is a subdivision of Dr.Hauschka Kosmetik and belongs to WALA Heilmittel GmbH, expands the cosmetic and pharmaceutical portfolio of the agency. Dr.Hauschka Med offers a range of products especially suitable for people with very dry skin and neurodermatitis with its medical skincare line. The already existing skincare series (basic and intensive care) have now been expanded with another component: the new Akut Creme Potentilla cream. It complements the treatment spectrum in the field of cosmetics for people with red, irritated itchy skin. And it offers calming care for areas of the skin that tend to become inflamed in cases of neurodermatitis. The professional product is balanced to meet individual skincare needs and noticeably increases quality of life.
Consistent strategic planning
Bloom convinced with consistent strategic planning that positions Dr.Hauschka Med skin care as a comprehensive system of medical skincare. The first project is the product launch of the new Akut Creme Potentilla cream. The launch campaign includes advertisements, PoS and sales materials like folders, dispensers, counter displays, fold-out Leporellos and telescope flyers as informational material for distributors, retailers and end customers, as well as a presentation box in which the cream will be highlighted as a new product in the range. Great attention was paid to high-quality haptic aspects of all advertising materials during implementation. The objective of the campaign is the successful market launch of the Akut Creme Potentilla cream and strengthening of the overall area of a medical skin care system from Dr.Hauschka Med. The target audience is primarily those with neurodermatitis or very dry skin as well as parents of children with these skin profiles.
"The Akut Creme product is the last remaining element of the skincare line. This is why we implemented the launch campaign in the context of the overall skincare series, in line with the idea of a larger system," explains Hans-Peter Hösl, Managing Partner at Bloom München.