In-house campaign for MYSHARES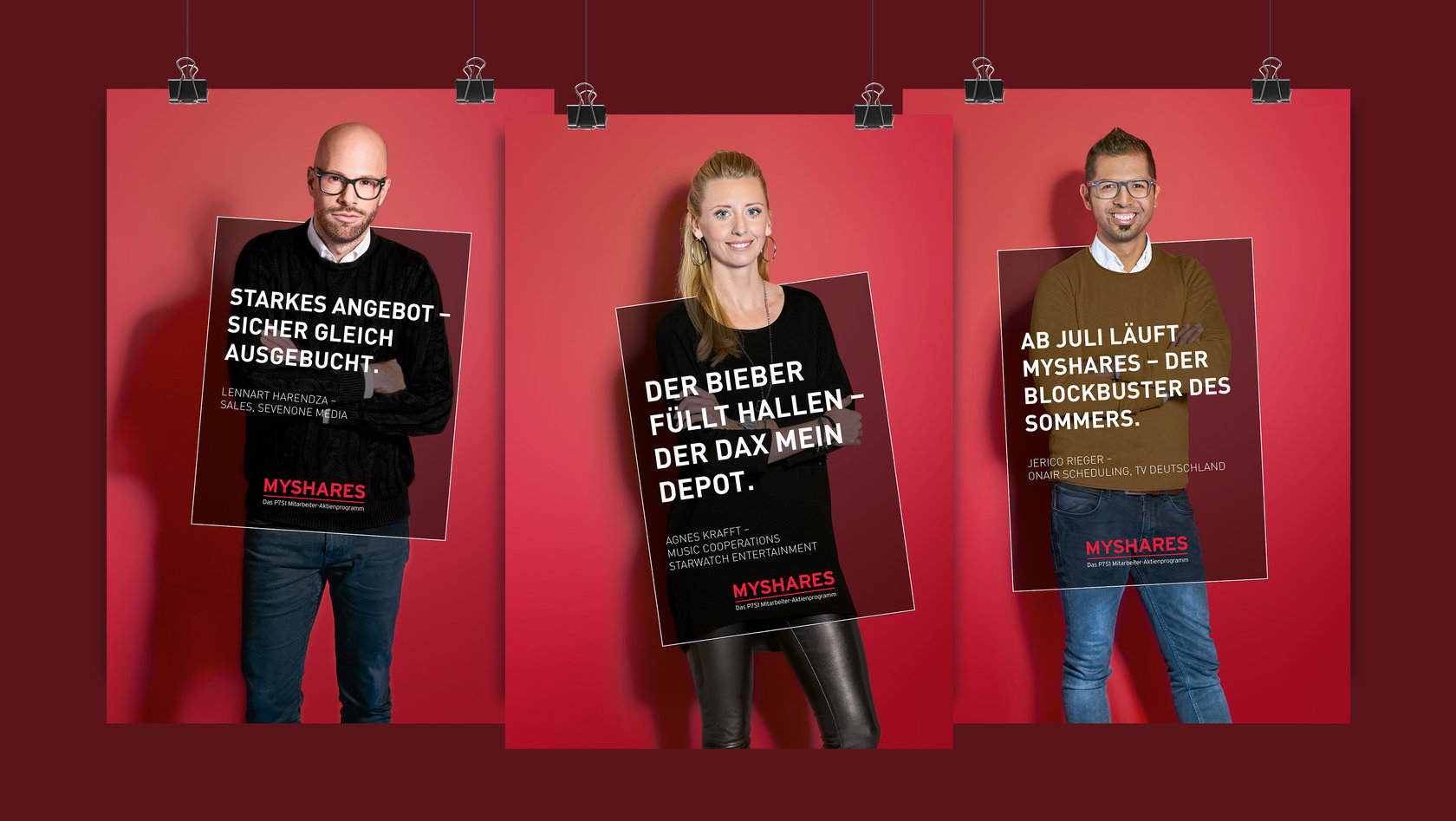 Bloom was responsible for the concept behind and creative development of an in-house campaign for internal communication for ProSiebenSat1 Media SE's employee participation programme.
Internal mobilisation campaign
ProSiebenSat1 Media SE offers an employee shares program, which enables internal employees to purchase company shares. The Bloom communication agency, located in Munich and Nuremberg, developed the internal dialogue. Conception and creative development of the complete in-house campaign included design and copy, naming, logo development and the identification of creative employee touchpoints on campus.
Employees as part of a whole
The aim is for employees to not only see themselves as workers, but as part of a whole; as owners of shares. Those who identify themselves with their company generally display a higher commitment and are less likely to doubt in times of uncertainty. ProSiebenSat1 is a fascinating publishing house and an extremely attractive employer who is listed on the stock exchange. Bloom clearly transported this exciting combination of finance and entertainment throughout the whole campaign.