International virtual fair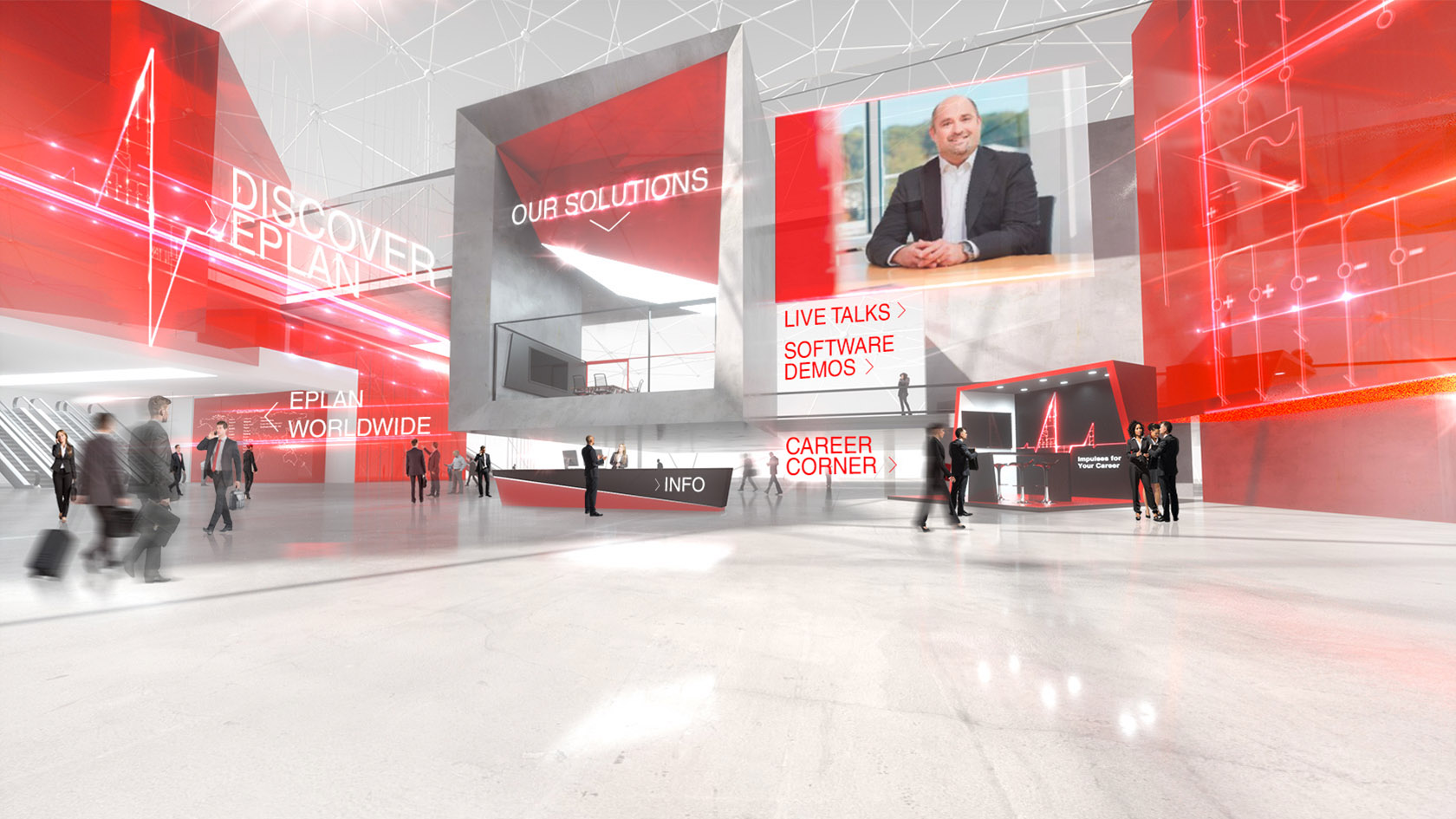 ---
Bloom digital agency developed a new visualisation for an EPLAN virtual fair
As a leading global player, EPLAN Software & Service develops CAx, configuration and mechatronic solutions and advises companies in the optimisation of their engineering processes. The company supports over 55,000 customers around the world with outstanding product quality and maximum efficiency increases.
The digital department of Bloom agency in Munich was commissioned to develop a new visual design for a virtual fair.
Bloom designed the virtual fair presentation based on UX criteria and the provider's guidelines. To create a sense of character for the fair despite its virtual nature, Bloom decided to use renderings with people which can also be animated in future.
This fair contained input from all relevant markets and was available to users all over the world for an entire day.
The personas already developed together with Bloom were also used in the concept implemented by EPLAN to appeal to various target groups in a more focused manner. The goal of the fair was to create an international basis for all existing and potential customers to experience EPLAN content live and target this content to the needs of all target groups. People were able to experience the brand with live presentations, national pavilions, product demonstrations and chat functionalities.