KSH München website relaunch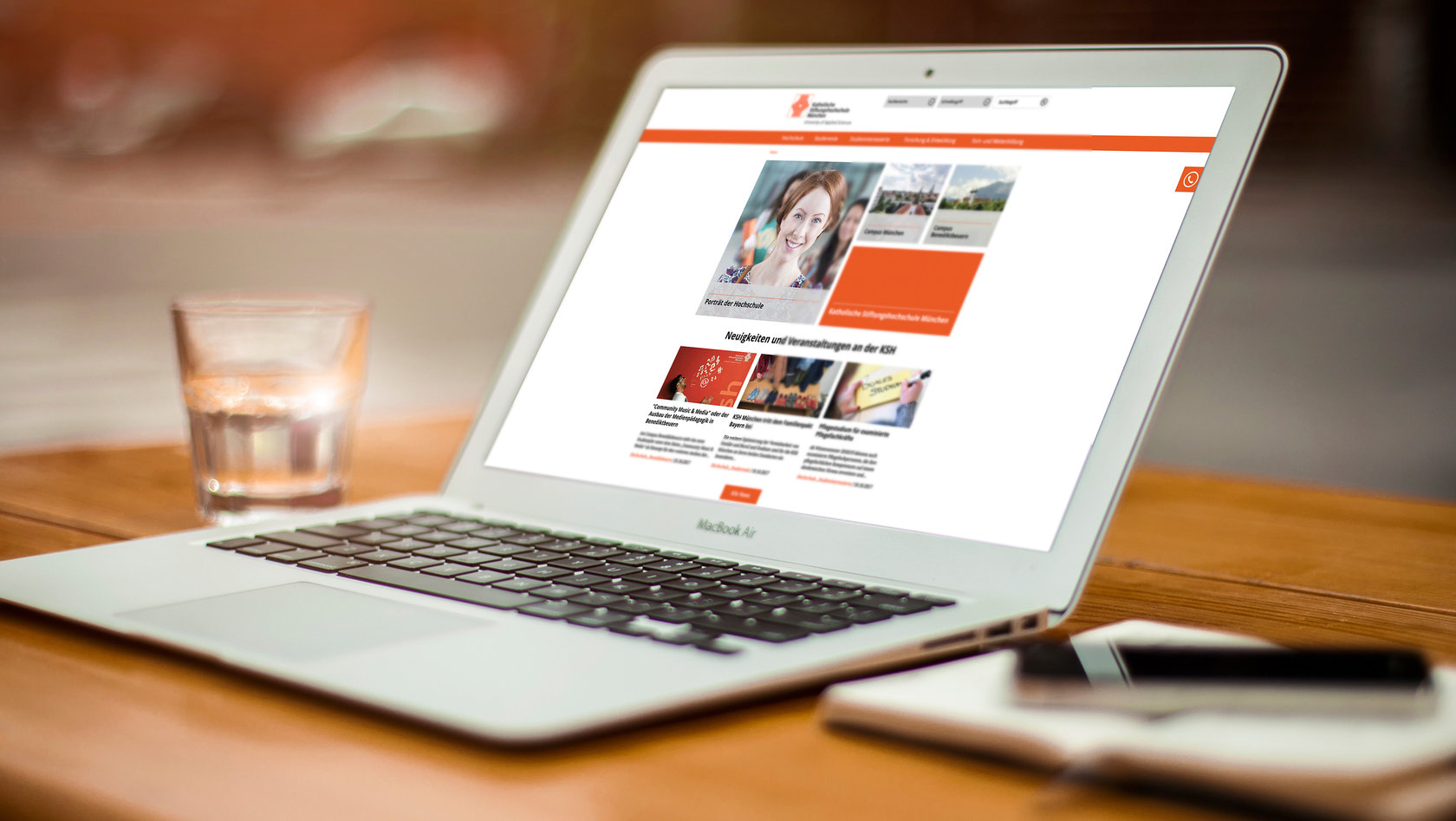 Katholische Stiftungshochschule München (KSH) is a highly regarded university of applied sciences in Munich that is sponsored by the Catholic Church. Bloom implemented the entire website relaunch, including the strategic planning.
The Catholic university gears its academic education towards professions in social services, care services and teaching. It has two locations: one department in Munich city centre and one in the baroque Benediktbeuern Abbey.
Against the backdrop of Christian tradition in the context of the humanities and society, KSH views part of its educational mandate as one that grapples with questions of both meaning and faith.
The Institut für Fort- und Weiterbildung, Forschung und Entwicklung (IF) is an institute for further education, research and development affiliated with KSH; it conducts application-oriented theoretical and practical research projects in the areas of social work and care.
Strategic planning – making the unique character of the brand tangible
The new website was intended to communicate the school's unique character and also to make it easy to use the highly complex site as an information platform, marketing tool and work platform. Brand agency Bloom provided support for the new launch from the very start with user surveys, workshops, comprehensive SEO analyses and strategic planning that took all areas into account, from the school itself to its students.
Digital innovation – user-friendly implementation of a complex structure
Bloom's digital experts used this information to develop a new UX concept and wireframes that defined the various use cases and user scenarios. After evaluating and prioritising the page structure and content in workshops, layout, design and comprehensive UX testing began. In the end, Bloom was responsible for implementation, programming and content management.
The new website has a responsive design, and its content is presented in German and English.