"Let's get to it" event design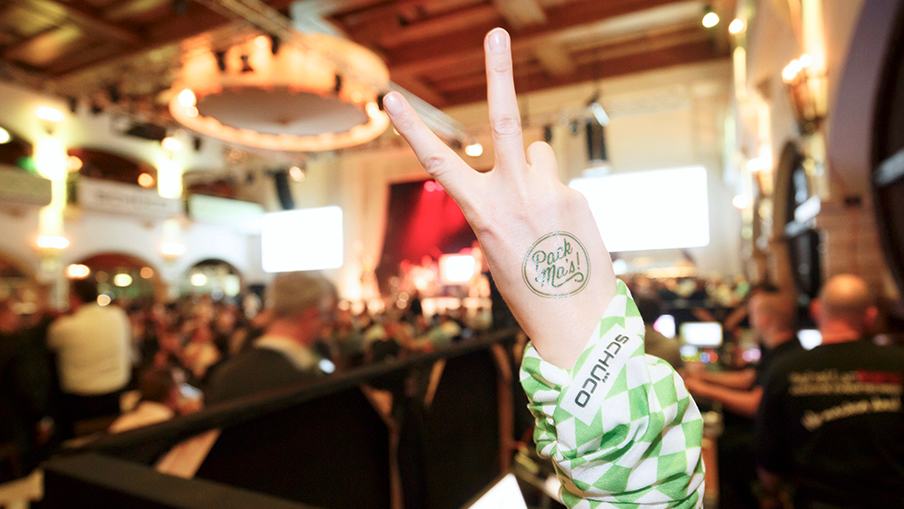 Bloom created the event communication for over 6,000 Schüco clients in the Löwenbräukeller. The "Pack ma's" packet (translation: "let's get to it") included welcome banners, menus, signage and surprising give-aways.
Event communication for over 6,000 guests
Over a course of five evenings, Schüco invited over 6,000 national and international clients attending the BAU trade fair in Munich – the world's leading trade fair for architecture, materials and systems – to join them at the Löwenbräukeller brewery. As a creative agency based in Nuremberg and Munich, it was a particularly exciting challenge for us to develop and design the event communication for one of the market leader in windows, doors and façades. Going by the inspiring motto "Pack ma's" ("Let's get to it"), we created a creative, uniform package – from welcome banners, menus and bold signage through to surprising give-aways.