Communication package for a good cause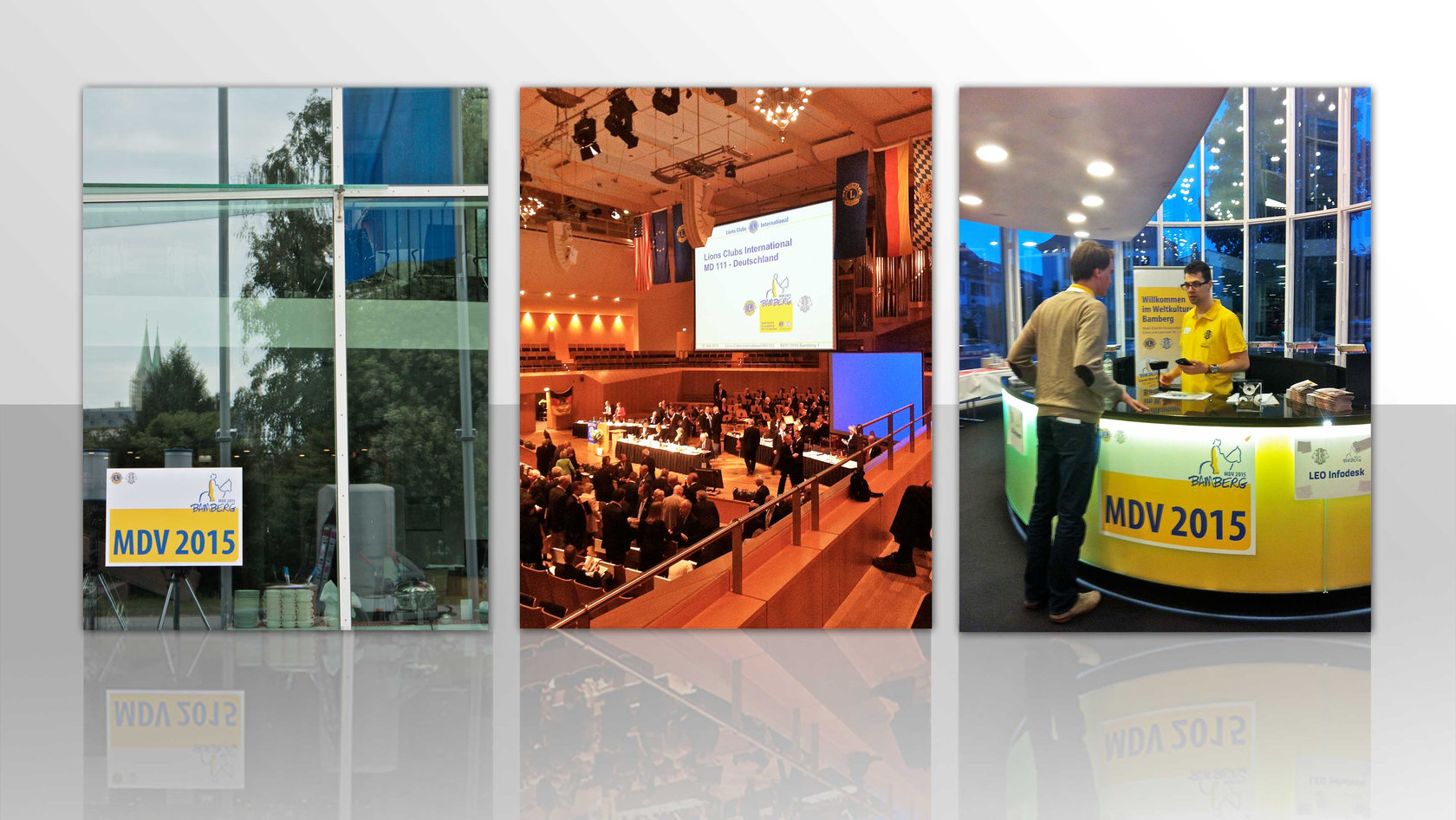 Bloom Nuremberg donated its work on developing all print communication materials for the annual multi-district meeting of the German Lions Club in Bamberg.
Development of all print communication materials
With 1.4 million members in 208 countries, Lions Club International is the largest service organisation. Due to its expertise, LCI has a permanent (advising) seat in the United Nations. Once a year, the German Lions Clubs meet for the so-called "Multi-Distrikt-Versammlung" (multi-district meeting), or MDV for short, to exchange information and network.
For this year's MDV, which took place in the world cultural heritage city of Bamberg, Germany, the Bloom Advertising Agency in Nuremberg was responsible for all print communication materials.
Over four years of preparation
Due to the long preparation time events like this require, the project spanned nearly four years. In addition to designing the logo, corporate design and letterhead for the responsible association, the task also included publicising the German Lions' conference ahead of time with advertisements, direct mailings and a 16-page insert sent to over 50,000 Lions members. The communication package was completed with large-scale materials, complete signage and a 60-page conference magazine.
And the effort was worth it: the MDV Bamberg was one of the most successful gatherings of this type in recent history. All of the Lions' events were sold out – the organisers were even able to welcome over 1,000 guests from all of Germany and abroad to the traditional get-together.
We were happy to use our know-how to help a non-profit organisation.