More than a clean room. A piece of the brand experience.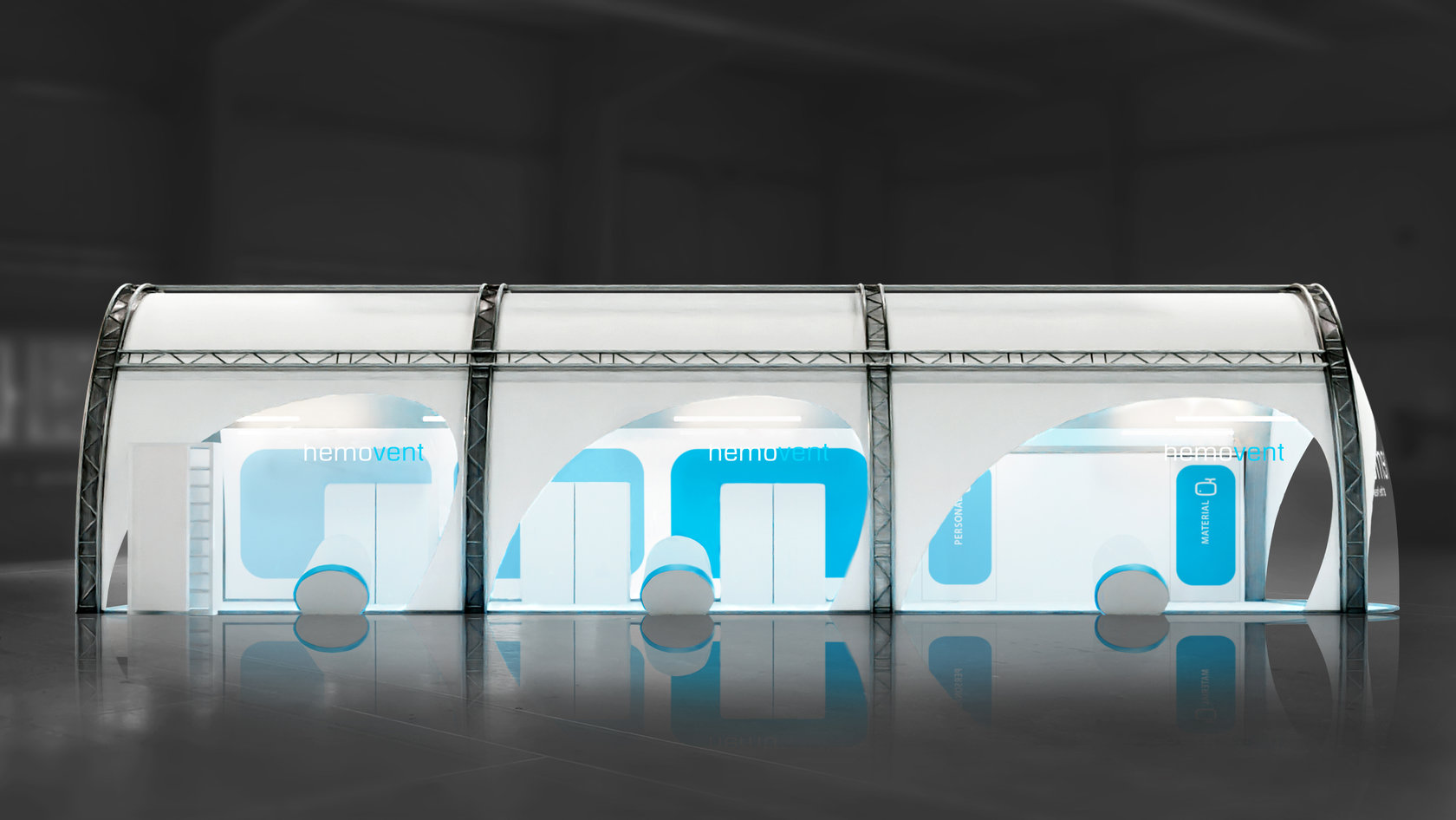 Hemovent is resolutely forging its path in the brand building process with the unique design of the
new clean room. And the company has just as resolutely continued working with Bloom.
---
People associate clean rooms with chip production. The particle concentration in the air within the working environment can be kept extremely low with continual filtration and circulation under hyperbaric conditions. Clean rooms are also needed to manufacture medical technology products to ensure the highest degree of sterility, cleanliness and safety. But, for our customer Hemovent, procuring the new clean room was more than just a production-related and quality assurance necessity.
The 105 m2 space's architecture is designed to make Hemovent's brand identity visible and perceptible. The intent is for the clean room to impressively manifest the brand experience for customers and visitors so they can understand just how visionary the concept behind Bionique Flow products is – and how innovative the technology is.
---
FUTURISTIC AND FASCINATING: MANUFACTURING AT HEMOVENT.
For this ambitious task, the creative team at Bloom's Nuremberg office developed a comprehensive design concept called "moon" that went above and beyond traditional branding. From the design of the outer shell and the interior space, through development of a colour and lighting concept, to visual arrangement and functional areas like the airlocks, we gave the clean room a fascinating, futuristic appearance. A strong brand fit and integration of the brand story played a central role in our design concept.
---