New Cross-media dialog marketing concept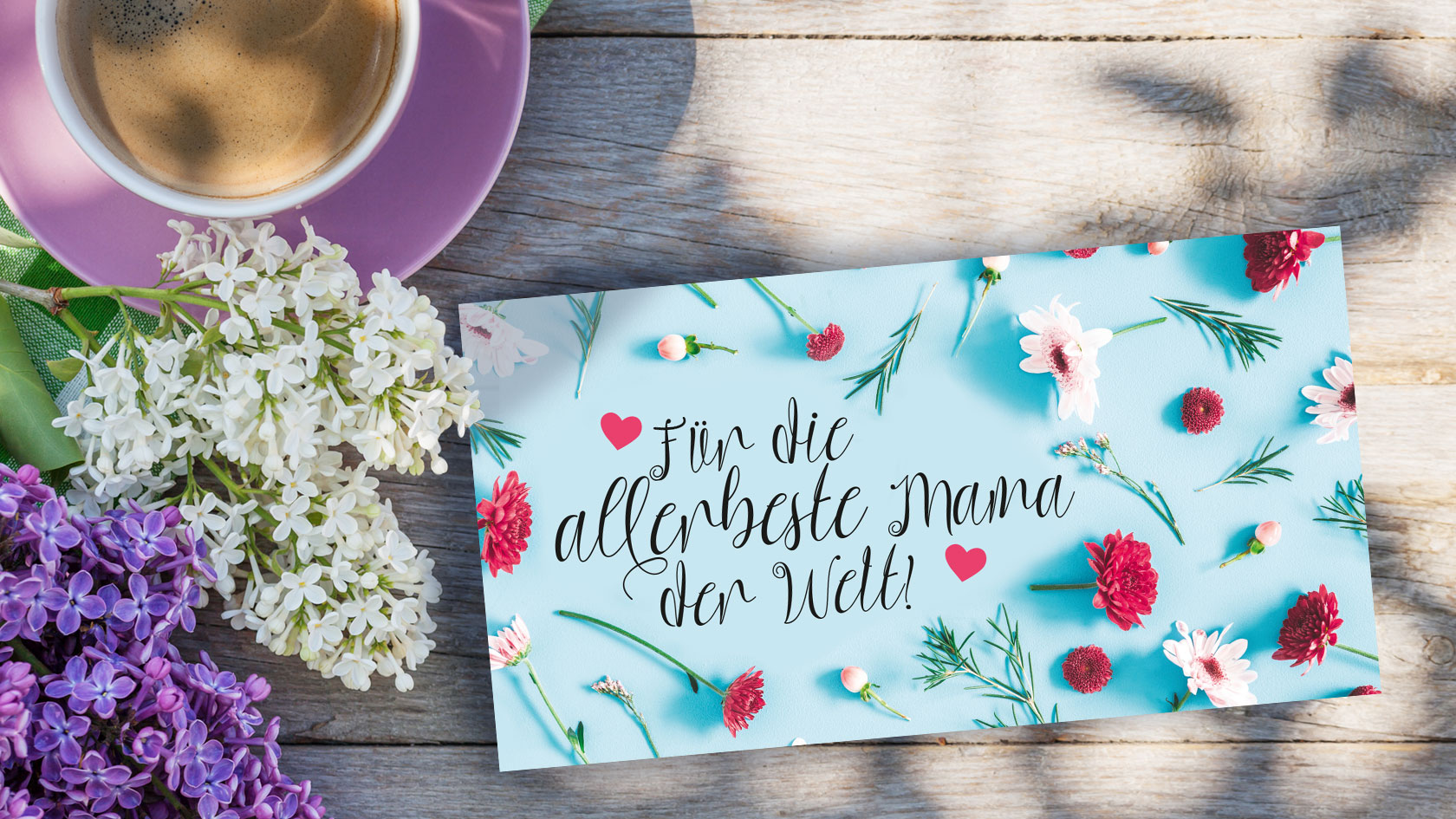 ---
Customers recruit customers – cleverly done
There are several hurdles when it comes to accessing new target groups, particularly in terms of data protection – especially when it comes to acquiring new customers. A promising approach here is known as referral marketing, i.e. customers recruiting customers. Two factors are of central importance here. The existing customer must be motivated to make a recommendation by means of relevant benefits. The new customer needs a relevant reason to "take a look" at the recommendation. Dialogue marketing opens up interesting possibilities in this context – which simply need to be linked in intelligent, meaningful ways. A successful example of cross-media dialogue marketing is Apollo's 2021 Mother's Day campaign.
Personal greeting cards with real added value
A few weeks before Mother's Day, Apollo newsletter subscribers were invited to create a Mother's Day greeting online. This was then sent by Apollo as a real printed postcard to the best of all moms. The cross-media offer thus included two relevant benefits for customers; they could send individual greetings from the comfort of their own homes while simultaneously giving their own mothers a little treat with the included voucher. The voucher is also the lever to generate interest in Apollo from the addressee, the mother. In the best case scenario, she will become a new Apollo customer by redeeming the voucher online or in the store.
---
Landingpage with high usability
In addition to the actual newsletter and the design of the greeting cards, Bloom Nuremberg also developed and programmed the corresponding landing page. On this page, the user could easily configure his own Mother's Day card, select his favorite motif from three variants, and enter a personal greeting and the recipient's data. The highlight was that the form input was displayed in real time as a responsive preview, i.e. the user could see the text he had entered directly as it would be printed later. The completed card could then be sent for printing with a simple click.
---
Simple and secure handling
Another challenge was to make handling as simple, convenient and secure as possible for Apollo. So the PDF file of the individually designed greeting card was generated directly on the customer's computer and was transferred from there to a server where the data was collected anonymously. From this server, each postcard – including an integrated voucher – was printed individually using digital printing and sent as a print mailing. By moving data generation to the client computer, the whole operation was also 100% GDPR-compliant.
Successfully reached many potential new customers
The campaign was very well received in the Apollo community, as can be seen from the very high opening rates, among other things. During the campaign period, greeting cards in the four-digit range were called up and sent, together with the voucher, to just as many potential new customers.