Content marketing with the car guy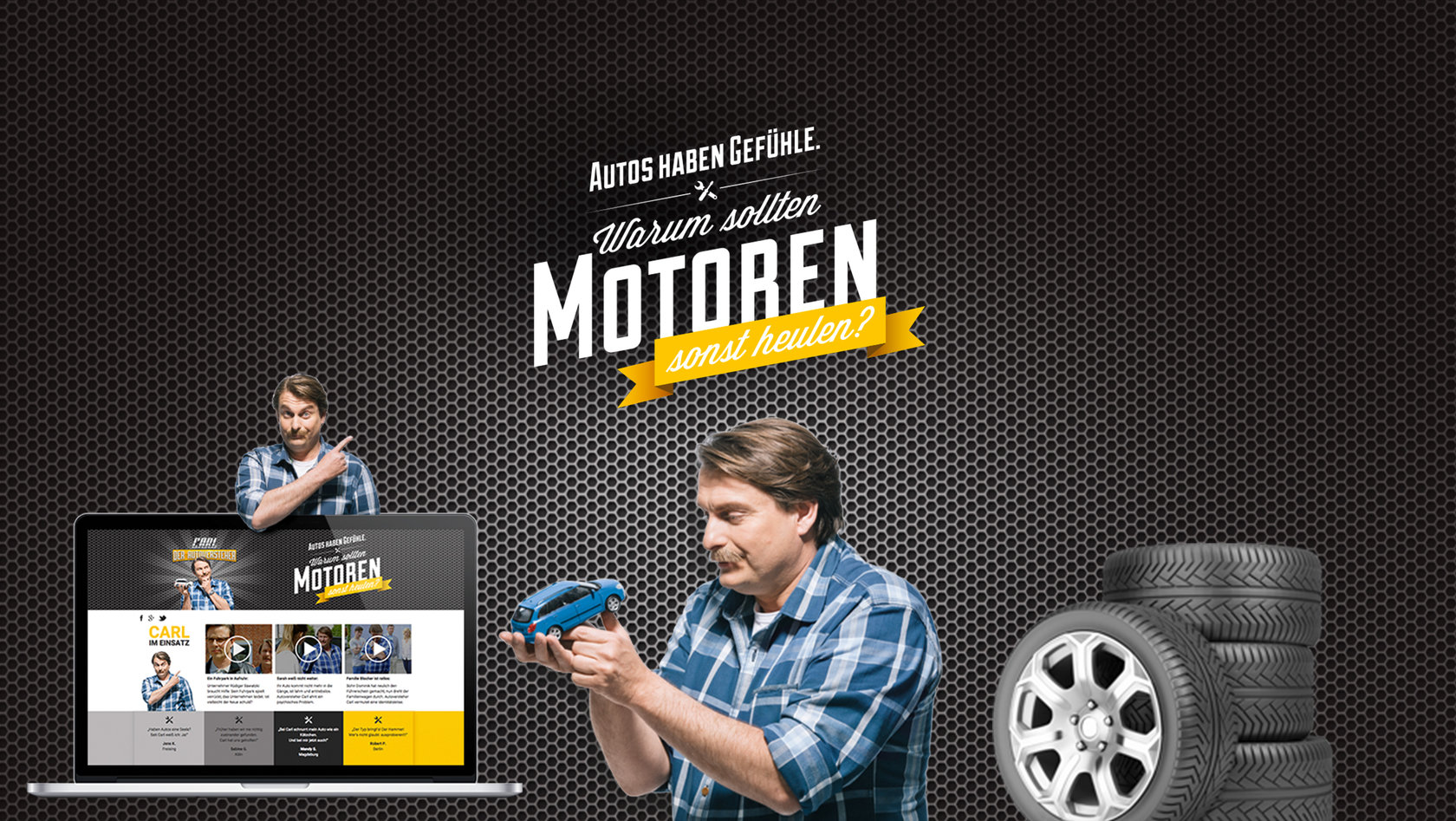 To introduce the new version of O2 Car Connection, an online campaign is launching under the slogan, "Autos brauchen Liebe" (translation: "cars need love"). Bloom's Munich office is responsible for the idea, concept, strategy, consultation services and implementation of the entire campaign.
"Why is my car making such funny noises?" O2 Car Connection could be the ideal solution for anyone who has repeatedly asked this or similar questions about their car. O2 Car Connection doesn't just provide information about possible error codes, battery level or the status of the light system or engine problems any time you need it. It can also tell you the current parking position of your own car and much more, directly on a smartphone. An OBDII module with a mobile interface and GPS receiver provide constant vehicle monitoring.
In order to convey the uses and features of the not-so-self-explanatory product, Telefónica Deutschland is investing in a creative content marketing concept for the market launch. The goal is to use storytelling and user stories to reach both tech-savvy target groups and completely normal car owners. Bloom's Munich office is responsible for the idea, concept, strategy, advising and implementation of the entire campaign.
The humorous and entertaining approach for the online campaign developed by the digital agency Bloom focuses on the emotional attachment between people and cars. And the story according to the "cars need love" slogan works like this: the cohabitation of man and car is characterised by mutual incomprehension, misunderstandings, and lack of communication. Sometimes the technology just doesn't work right. Sometimes the car won't start. And sometimes the vibes between vehicle and owner just don't seem to jive. But the solution is finally on its way – in the form of Carl the car guy. It doesn't matter what's gotten into the spark plugs: Carl will find out. By listening. With empathy. With sensitive communication. His tips bring the relationship between car and man back into balance. And because Carl can't always be by your side, he recommends a tiny device so that everyone can be a little bit like Carl: the O2 Car Connection.
Three "webisodes" are at the core of the campaign. You can watch funny clips of Carl the car guy solving problems between people and their cars with intense listening and communication skills on the microsite at www.autosbrauchenliebe.de. In the closing credits, we see Carl's good advice: "listen to your car!" And he directs people's attention to the O2 Car Connection. The clips and microsite will be promoted using social media, banners, advertisements and trailers.