Online presence for underwear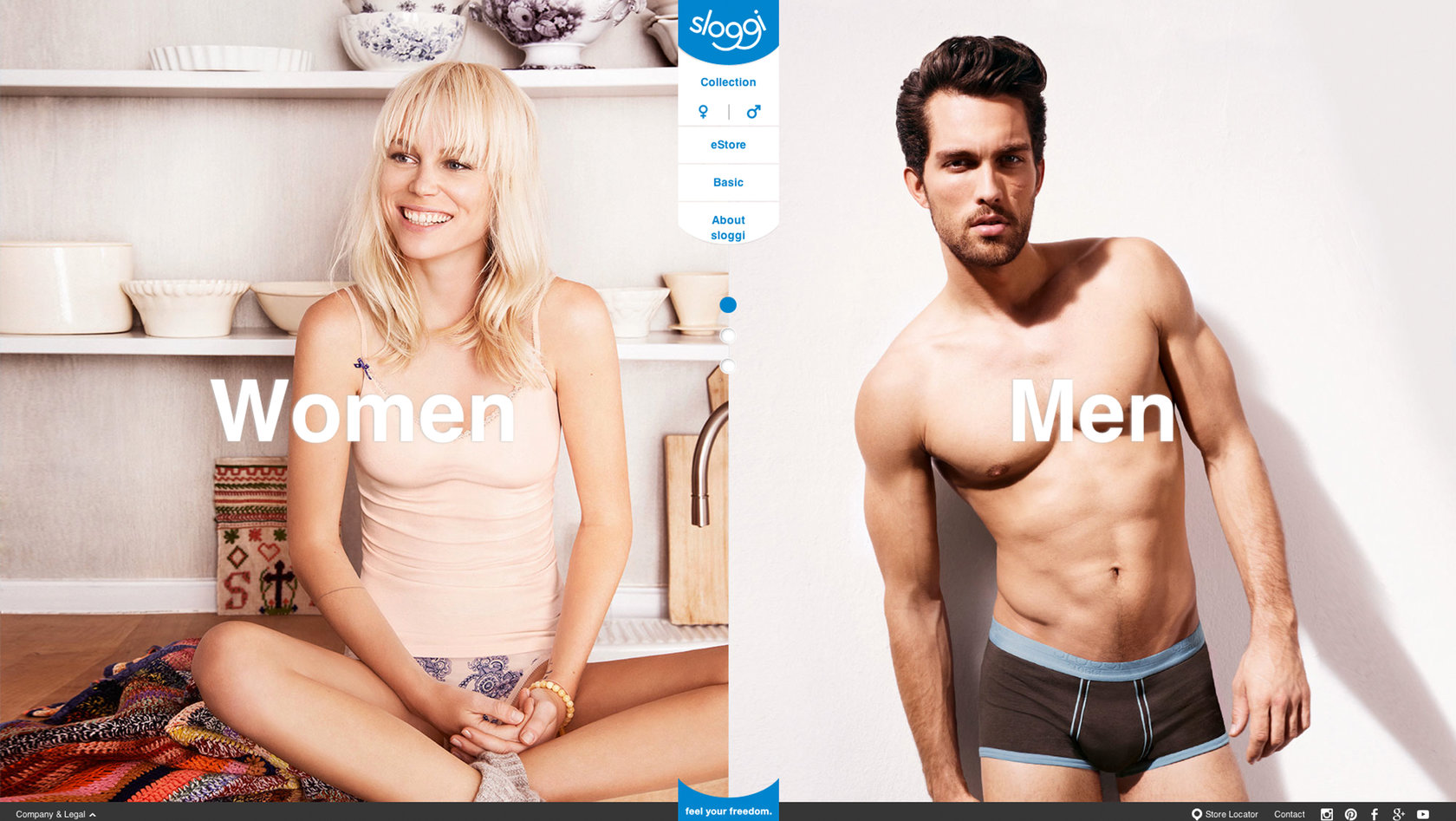 In line with the new claim "Feel your Freedom", Bloom developed the global internet presence for sloggi: from the concept to the design through to technical implementation.
"Feel your Freedom" is sloggi's new market positioning slogan. Sloggi is a leading international "everyday underwear" brand – and one of the main brands of Triumph International. The Bloom digital agency in Munich was commissioned to create sloggi's global Internet presence, entirely from concept to design to technical implementation.
A comprehensive communication platform
And Bloom was home free: consistent with the slogan "Feel your Freedom" a website was created where the customer is able to experience sloggi's collection up close and in an extraordinary way. By enabling the use of www.sloggi.com via mobile devices and creating a link to relevant social media sites, surfing this website is like being on an extensive communications platform that allows for constant dialogue with the target audience.