The new küchenquelle product catalogue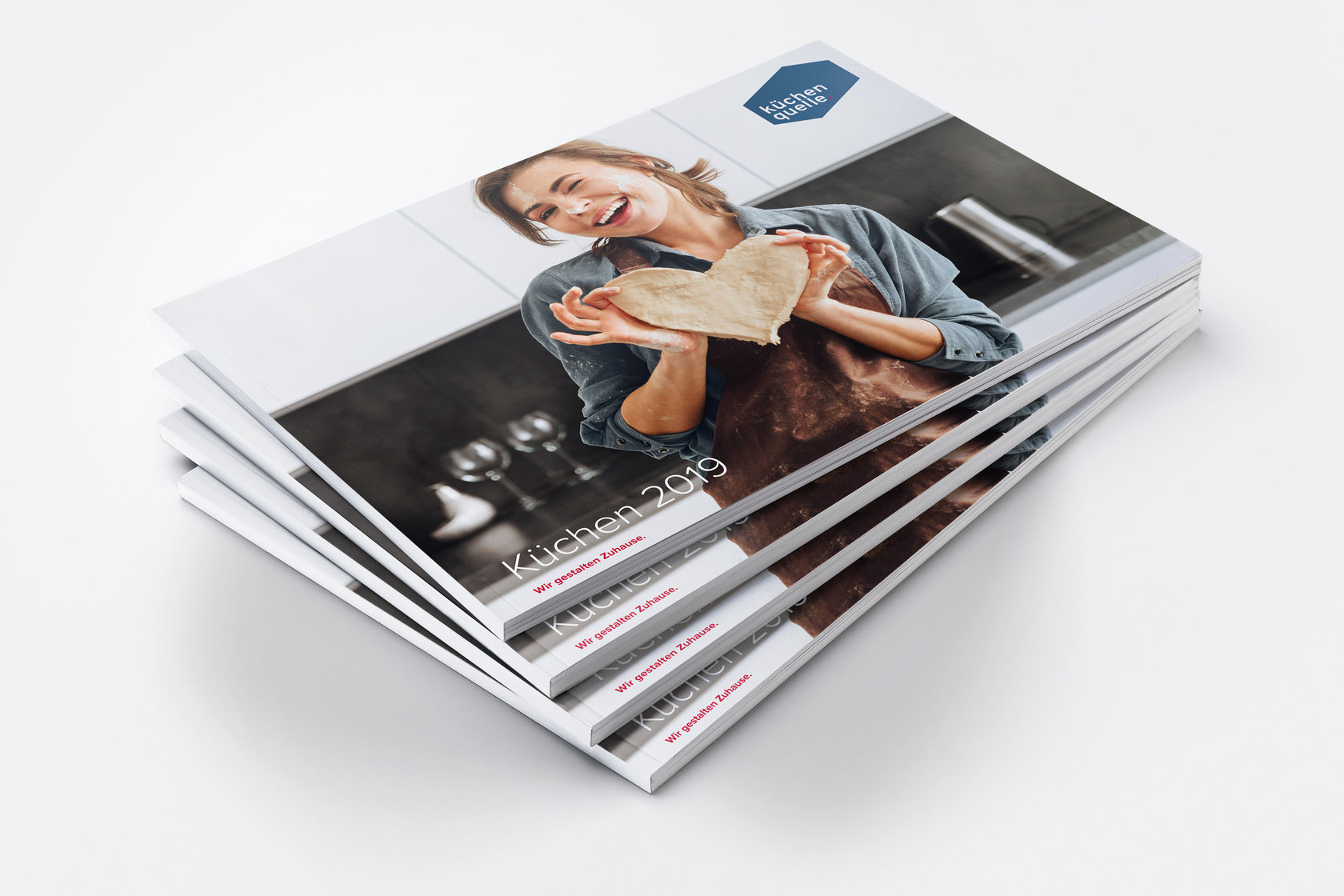 Bloom Nürnberg developed the overall concept for the küchenquelle catalogue and was responsible for project planning, management, layout and implementation.
Unique: individual consultation
The current issue of the well-known kitchen catalogue appears in a new guise. Advertising and communication agency Bloom was responsible for development, project planning, management, layout and implementation of this look. The team in Nuremberg placed particular focus on both optimally highlighting the current kitchen range and on communicating the comprehensive kitchen planning expertise and the company's instinct for current market trends. küchenquelle's USP took centre stage here: the customised and personal consultation every individual customer receives at home – right where the dream kitchen will be. This consultation gives küchenquelle customers access to a concept unique in Germany.
Inspiration, service and consultation
The küchenquelle catalogue is divided into three sections: Inspiration – Service – Consultation.
Over 300 model kitchens are available for inspiration – organised into four categories (modern, design, rustic and basic); pages about kitchen trends are scattered throughout this section to inform customers about popular colours, styles and design trends. The kitchen models themselves are displayed across multiple pages, so each has the chance to make an ideal impact. There is a small icon by each model to quickly inform customers about all available front panels at a glance. So there is a lot of space for emotive descriptions of the kitchens and their best features.
The "Service" section demonstrates how easy and simple the process of installing an individual dream kitchen can be, from planning through to implementation with the unique all-around satisfaction service from küchenquelle.
The consultation section includes all details about the individual küchenquelle kitchens and products: features like cabinet options, counter tops, sinks, appliances, current kitchen lighting trends, interactive options and important spatial planning and ergonomics aspects.
Creativity and attention to detail
Enrico Stange, Chief Marketing Officer, member of the Executive Board: "With tremendous creativity and attention to detail, Bloom understood how to create a clear concept for presenting our current and diverse range of kitchens, all aspects of kitchen planning and installation, and our comprehensive service. It's the best possible way to show readers that küchenquelle is the perfect partner for realising their dream kitchen. We are convinced of that."