99edition.com: photo art in limited edition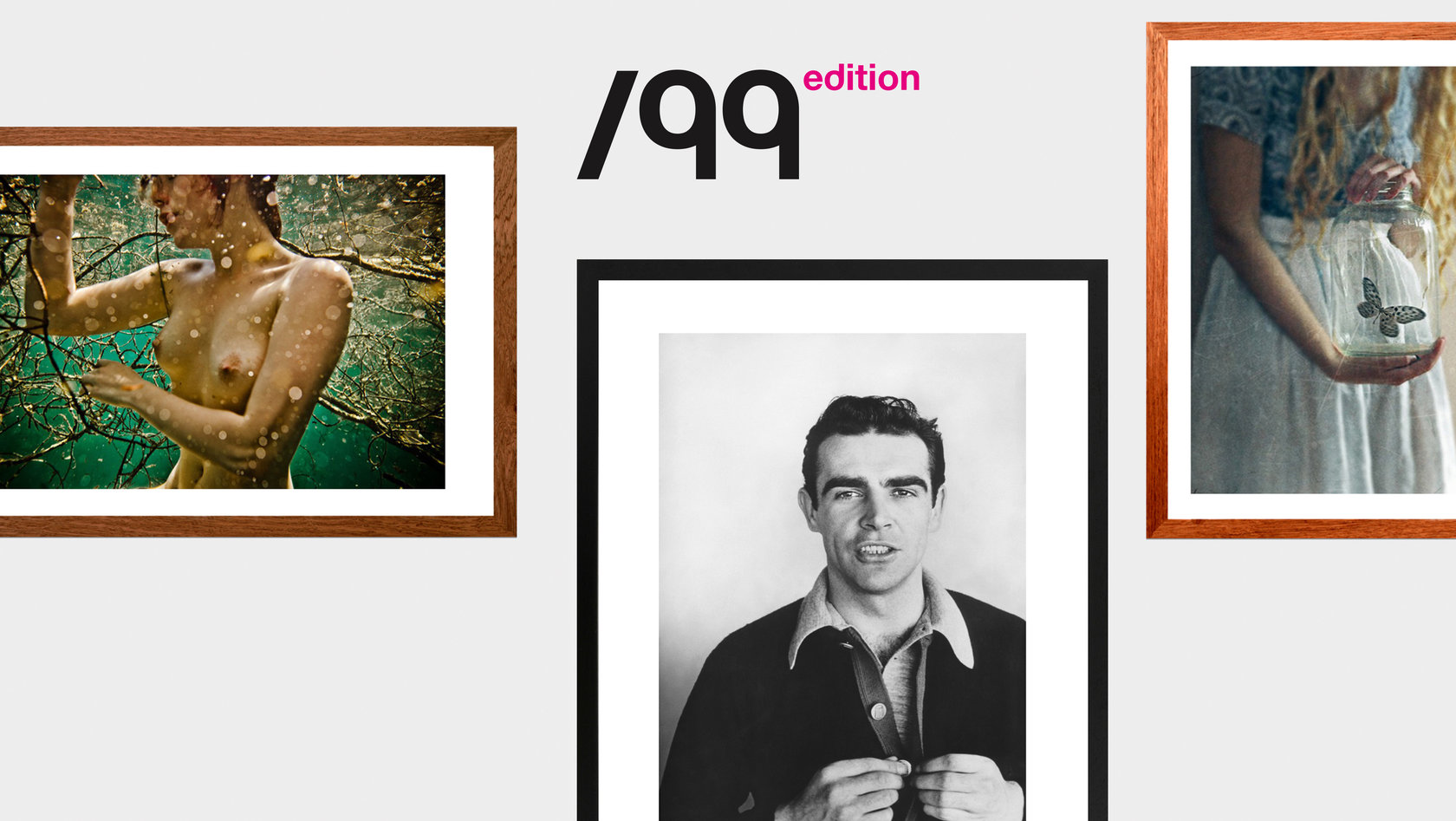 The Bloom advertising agency is happy to welcome a new member of the family: 99edition.com – selected photographic art issued in a limited and signed 99-run edition.
Favourite motifs – high-quality and affordable
The Bloom family has welcomed a new addition. We're proud to present our new, arty family member: 99edition.com
99edition.com stands for selected photographic art at an affordable price: pictures by renowned international photographers, as well as emerging newcomers. Each photograph is issued in a limited and signed 99-run edition.
Our contribution from the Schweitzer Photo Archives
In the Classic Collection, many shots are from the Schweitzer Photo Archives, which you may recognise from our annual Ideabook, our exhibitions and from our agency premises – including many black and white photographs from the 60s and 70s, for example, Elvis Presley, Alain Delon and Sean Connery. So if you've ever stood in astonishment before the photographs in our agency's Munich office: do as we have! Hang your favourite image on the wall and start your own photography collection.
Why not go straight to the new website and take a look: on 99edition.com you're sure to find a personal favourite – or even a unique Christmas gift for that special someone.