Product design as a brand ambassador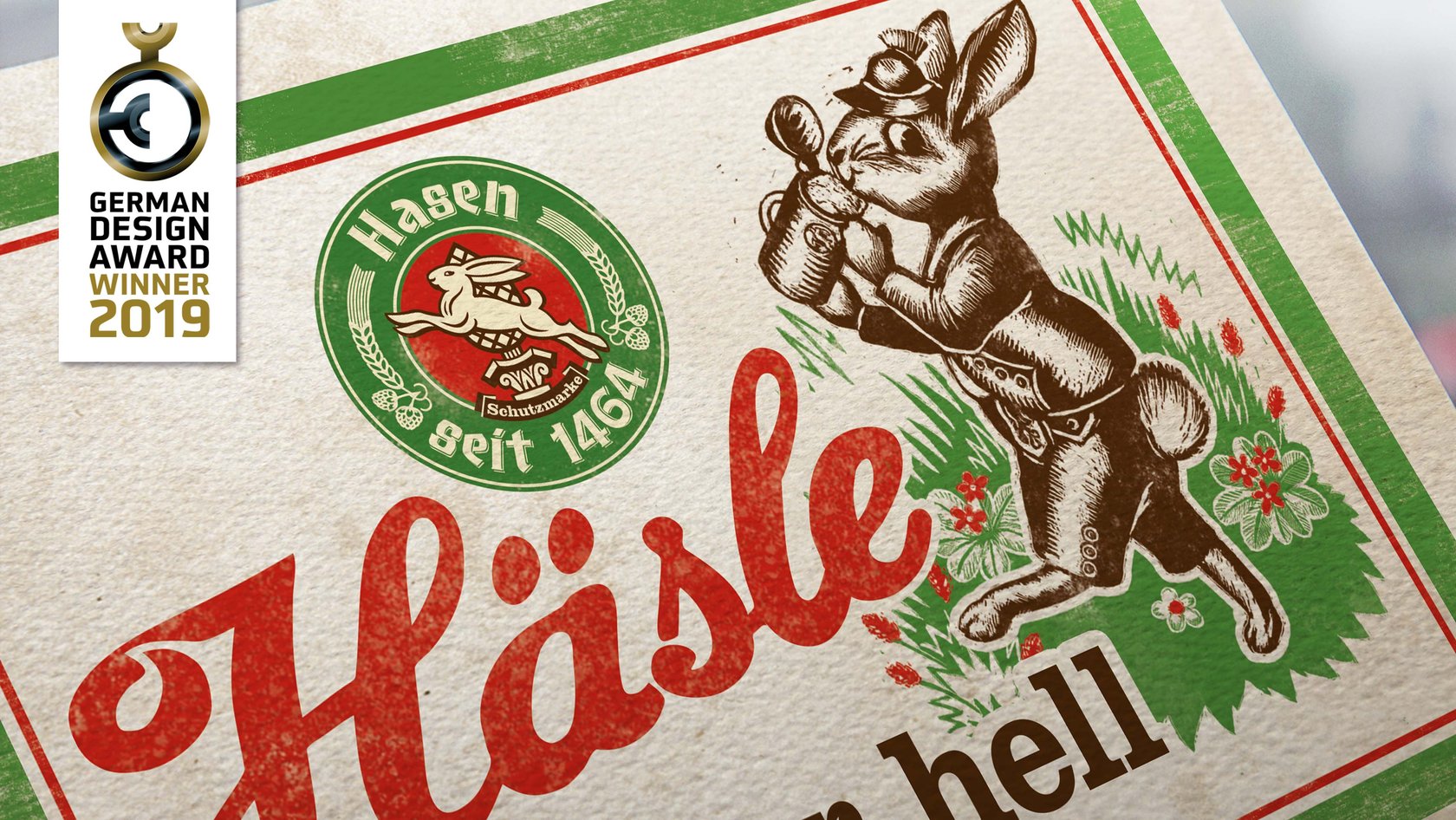 Product design is an important part of brand management. Products speak to us and can spark an instant feeling of connection. One clear example of this is "Häsle", a product of Hasen-Bräu brewery in Augsburg.
Four years have passed since Augsburg Hasen-Bräu brewery rebranded. True to the claim "Simple, honest, real," Hasen beers stand for the values of tradition, craftsmanship and practicality. The products themselves play a central role in establishing the new positioning on the market: each individual Hasen beer is a likeable, authentic brand ambassador.
In contrast, the container size is truly modern. The small, elegant 0.25 l bottle is a perfect match for the spirit of today's beer-drinkers and satisfies their desire for individuality. The tiny bottle also has obvious benefits: it's ideal when you're just a little thirsty, and the beer stays fresh until the last swig. The beverage industry trend is also towards smaller package units because they bring higher margins.
We received welcome affirmation of the concept when our product design for "Häsle" beer was bestowed with the German Design Award. And how did the jury justify its decision?
"The trendy 0,25 l bottle has a likeable design that seems to have fallen out of time, pleasantly distinguishing it from the masses (...). It's an attractive campaign design that stands out and is highly recognisable."
We couldn't have said it better ourselves.