Relaunch and design concept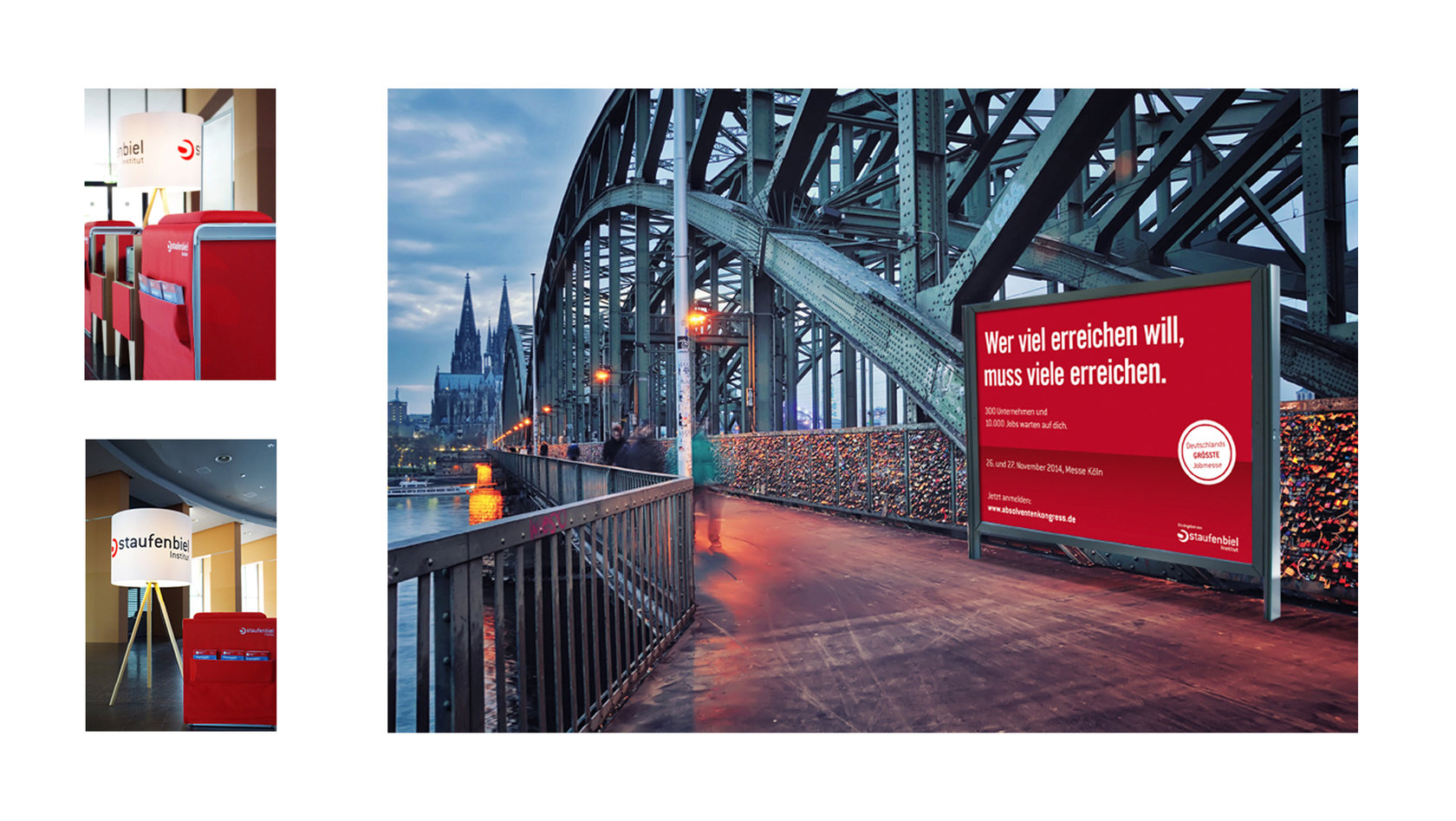 With a new design concept and a creative typographical campaign, Bloom successfully increased the number of registrations at Staufenbiel job fairs and graduate fairs.
The goal: increase the number of visitors
The briefing from Staufenbiel, a leading provider of personnel marketing and recruiting solutions for young academic talent, was short and straightforward: stop the general trend with regard to the decreasing number of job fair visitors and increase this number again if possible. Revise our previous design concept so that we can harmonise and further develop our three pillars of job and career portals, graduate fairs and publications.
Typographical campaign: over 100 individual headlines
From regional and Germany-wide jobs to many services, graduate fairs offer several key advantages for students. We talk about it. With a clear typographic campaign. The Bloom creative agency in Munich developed over 100 individual, surprising headlines were created as individual designs and tailored to the advertising region, and/or speciality of the new graduates.
Objective achieved: 5 fairs, 5 x as many as planned, up 5 x from last year
The number of registered participants speaks for itself – 5 fairs, 5 times as many as planned, up 5 times from last year:
German graduate fair in Cologne: 58% up from last year!
Regional fair in Hamburg: 33% up from last year!
Regional fair in Essen: 30% up from last year!
Regional fair in Frankfurt: 56% up from last year!
Regional fair in Stuttgart: 19% up from last year!