Relaunch for a market leader in innovation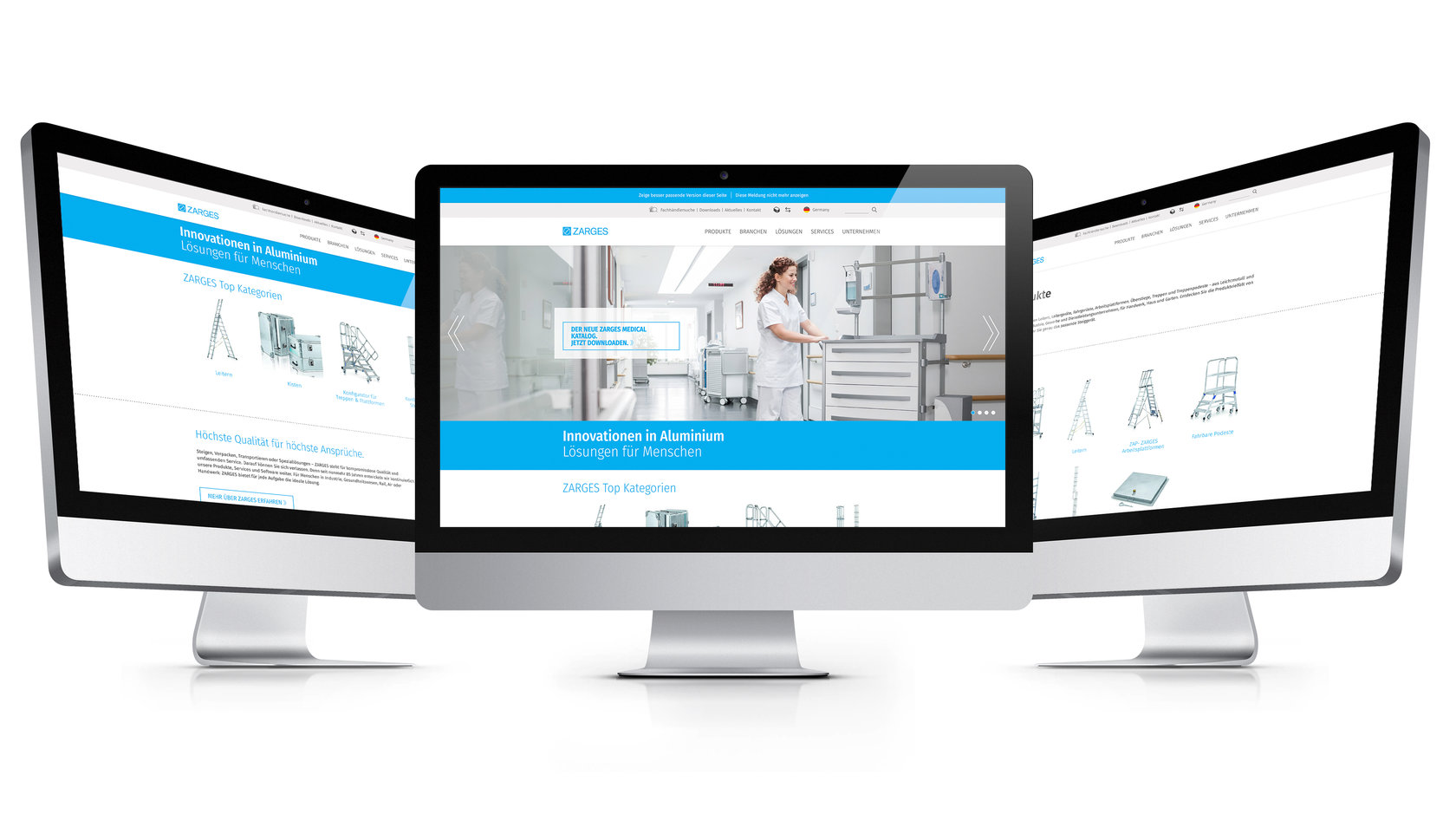 During the relaunch of the ZARGES website, which focuses on their international target group, the Bloom digital agency was responsible for UX design and content creation.
For more than 80 years, the brand name ZARGES has been synonymous with continuous innovations in the fields of access, packaging and transportation and special constructions, with around 800 employees and three production plants in Europe. The website is a central communication and information tool for dealers, retailers and end customers internationally.
The Bloom digital agency in Munich was responsible for the UX design and content creation for ZARGES' desktop, tablet and mobile versions of their online presence.
12 countries, 14 languages, 1 objective
The instructions were clear: The ZARGES website should be state-of-the-art when it comes to SEO, usability and responsive website design. As the online presence of a market leader in innovation, the website also has to meet global demands. So information about the products, the company's presentation and a consistent focus – with specific details for B2C and B2B areas – had to be implemented in 14 languages for 12 countries. At the same time, different target groups of the ZARGES business area had to be observed, for example, the medical and special construction areas. This needed to include dealer and sales representative searches, a newsletter, blog, etc., all based on TYPO3.
Bloom took on the comprehensive and ambitious project in several phases. It all started with a digital strategy workshop in which Bloom and ZARGES developed personae together. To adapt the website's content and objectives as precisely as possible to the real needs of ZARGES customers, this was done based on customer journey mapping and a customer/user journey. After strategic and conceptional (SEO) analysis of the company's current online presence, the online agency then developed recommended actions and identified relevant content and its integration.
In the course of developing the general concept, Bloom developed new page navigation, structure, wireframes for up to 16 types of pages, mobile wireframes, optimised the website's look and usability, and much more. Necessary interfaces like Commerce Connector (online purchase button), newsletter registration and PIM were also integrated.
After creating the German desktop and mobile layouts, Bloom recommended measures such as the integration of social media sharing, newsletters and the ability to send reminder lists to members of the sales force (B2B). In the last phase, the advertising agency generated content templates and provided programming support.