National advertising campaign for customer acquisition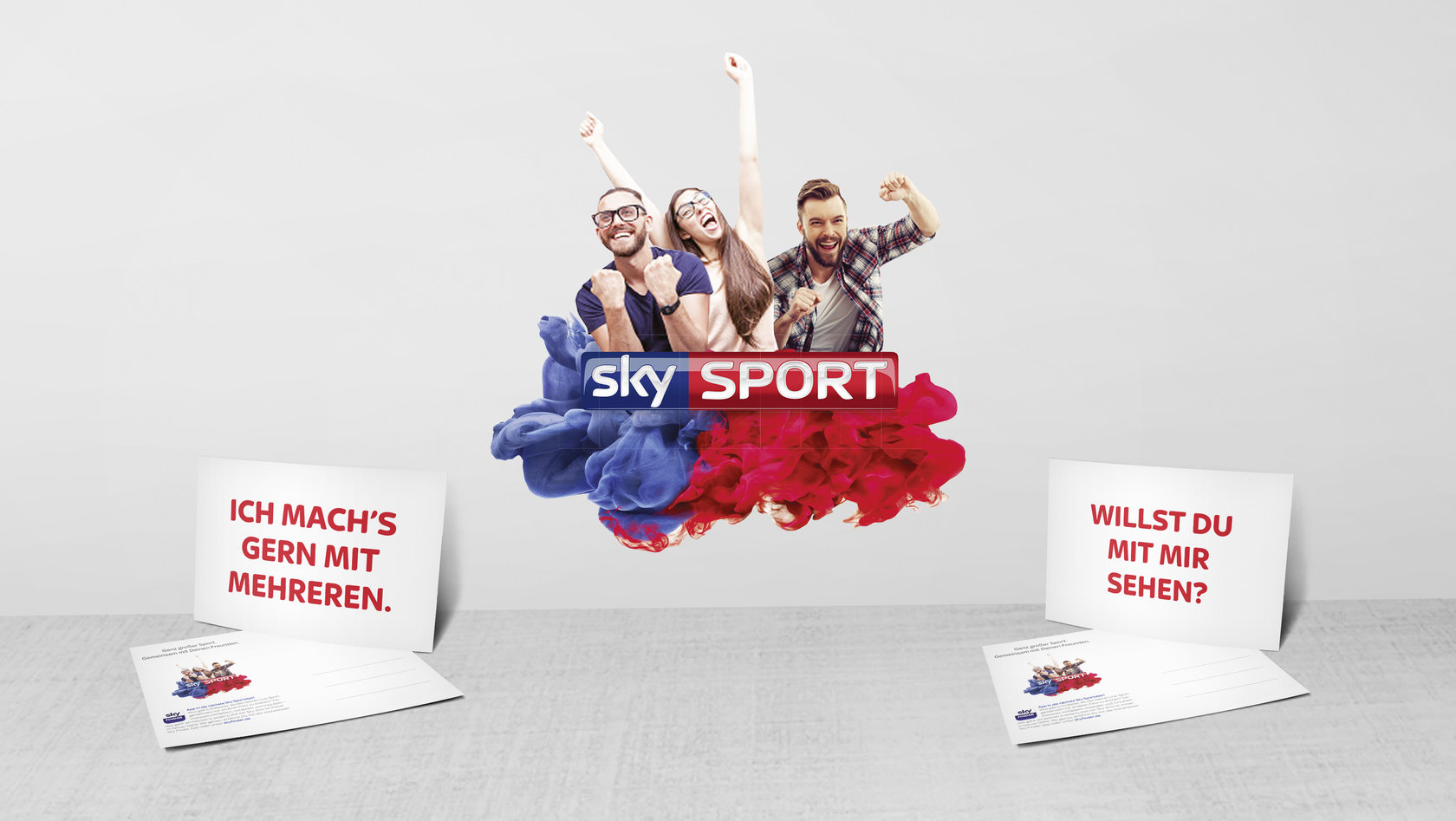 Media company Sky Business Solutions placed its trust in the hands of the Bloom creative agency to realise a nationwide advertising campaign.
Cheering in Sky Sports Bars
With over 4.8 million customers, Sky in Germany and Austria is the market leader in Pay TV and thrills its fans with broadcasts like its extensive live sports programme – in HD, of course. Fans wanting to watch football with like-minded people can also easily meet in one of the many Sky Sports Bars.
Sky launched a national campaign to encourage fans to celebrate and cheer on their teams together in local pubs. Bloom is responsible for the development and realisation of the campaign, which can be found in diverse locations in 10 major German cities. The creative agency located in Munich and Nuremberg was awarded the project directly.
Motif with provocative slogans
Sports fans who don't want to sit alone on the couch while they cheer on their favourite team are greeted by a total of four motifs with provocative slogans in flashy red at 2,500 different local bars. So for example, bathroom-goers find posters above the urinals depicting enthusiastic fans throwing their arms up in ecstasy. They feature fitting copy for the atmosphere: "Everything running okay today?"
In addition, Edgar cards with remarks like "Let's do it together", "I like to do it in groups" and "Do you want to go shout with me?" are intended to animate fans and their friends to meet in a Sky Sports Bar. The free postcards humorously show how much fun it is to watch sports broadcasts together with others in a great location.