Bloom Nuremberg sets the scene for Transatlantic Innovation Week 2021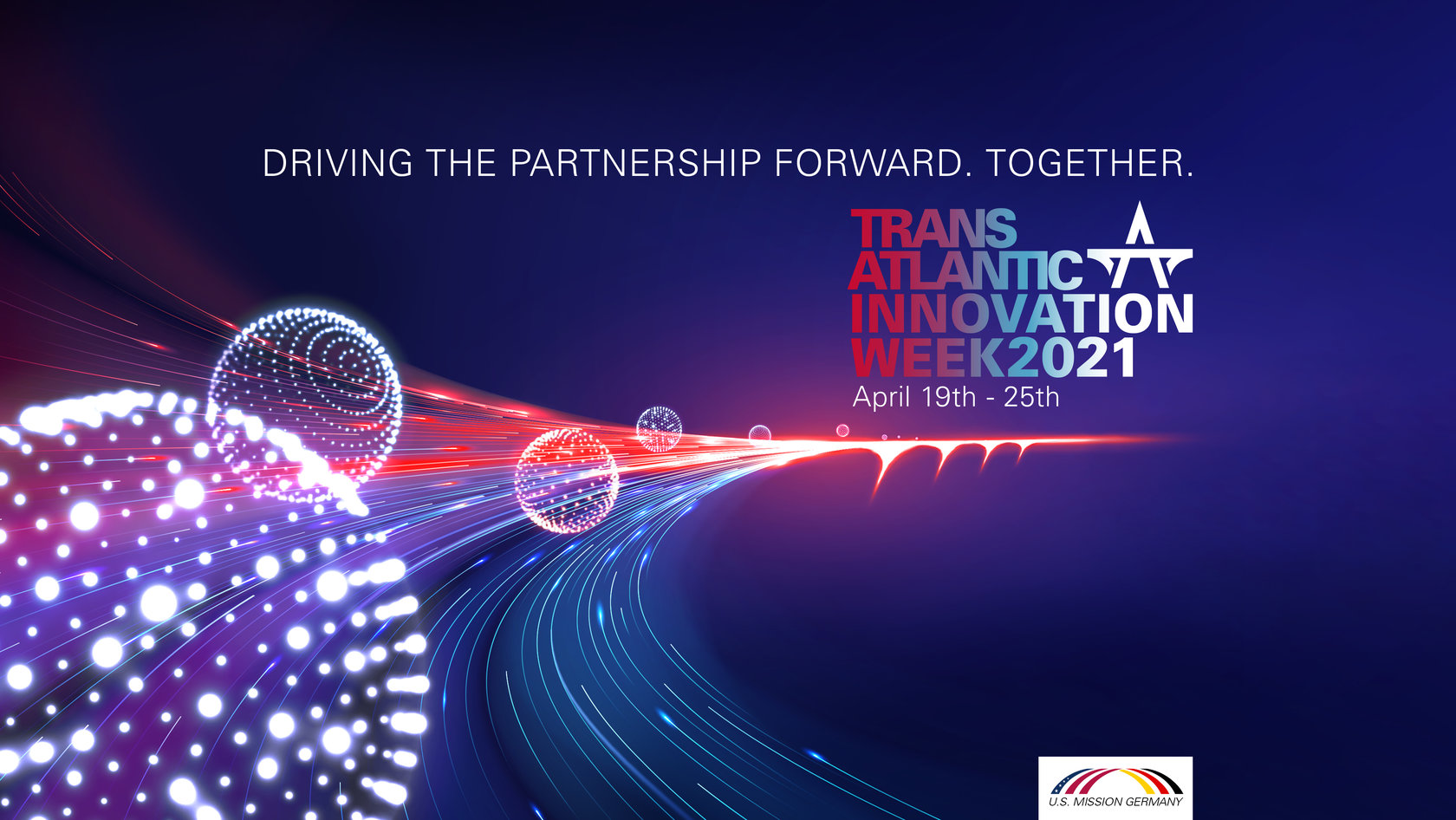 The first German-American Transatlantic Innovation Week, which took place in April 2021, was a great success. Bloom Nuremberg made the event visible on social media.
---
Creating attention via social media
There is no way around social media, even in event marketing. To publicize the "Transatlantic Innovation Week 2021" in the social media of the U.S. Consulate General Munich and its partners, the communications agency Bloom Nuremberg developed a sophisticated social media toolset that serves all three communication levels of the event series: sender, campaign and event. Based on four elements and modular in design, the toolset can be used flexibly - not only in the various social media (Facebook, Instagram, Youtube, Twitter), but even in animated form and as a giant projection on the facade of the US Consulate General Munich.
Translated with www.DeepL.com/Translator (free version)
---
The campaign logo "US Mission Germany" stands for the entirety of the embassy and the five consulates and serves as a bracket for the long-term series of events. The associated symbol, the bow in the colors of the two nations, visualizes the particularly close ties between the USA and Germany.
The event logo is the central element of the campaign and ensures strong, variable branding, high recognizability across all channels and deployment types. The 3-line typographic structure of the lettering dramatizes the individual key concepts and brings them together compactly. The logo, the "Starbridge", is a metamorphosis of star and bridge and visualizes the central message of the event: We give new impetus to the transatlantic innovation bridge.
The futuristic-looking key visual also picks up on this idea of partnership: Dynamic light rays, a stream of energy, form a bridge leading to infinity. The bridge forms the platform for knowledge exchange, idea transfer and joint visions of the future. Energy spheres symbolize the knowledge hubs from which ideas and innovations are fed.
---
Innovations in focus of the event
According to the U.S. Consulate General in Munich, Transatlantic Innovation Week 2021 was a "huge success." The 5-day Transatlantic Innovation Week looked at a range of innovations from a variety of angles, highlighting topics such as climate change, sustainability/green economy, cybersecurity and the role of "entrepreneurial" universities, AI and blockchain. Formats ranged from press conferences to presentations, panels, and films. Further events on similar topics are to follow.