Campaign: Super Sawing Weeks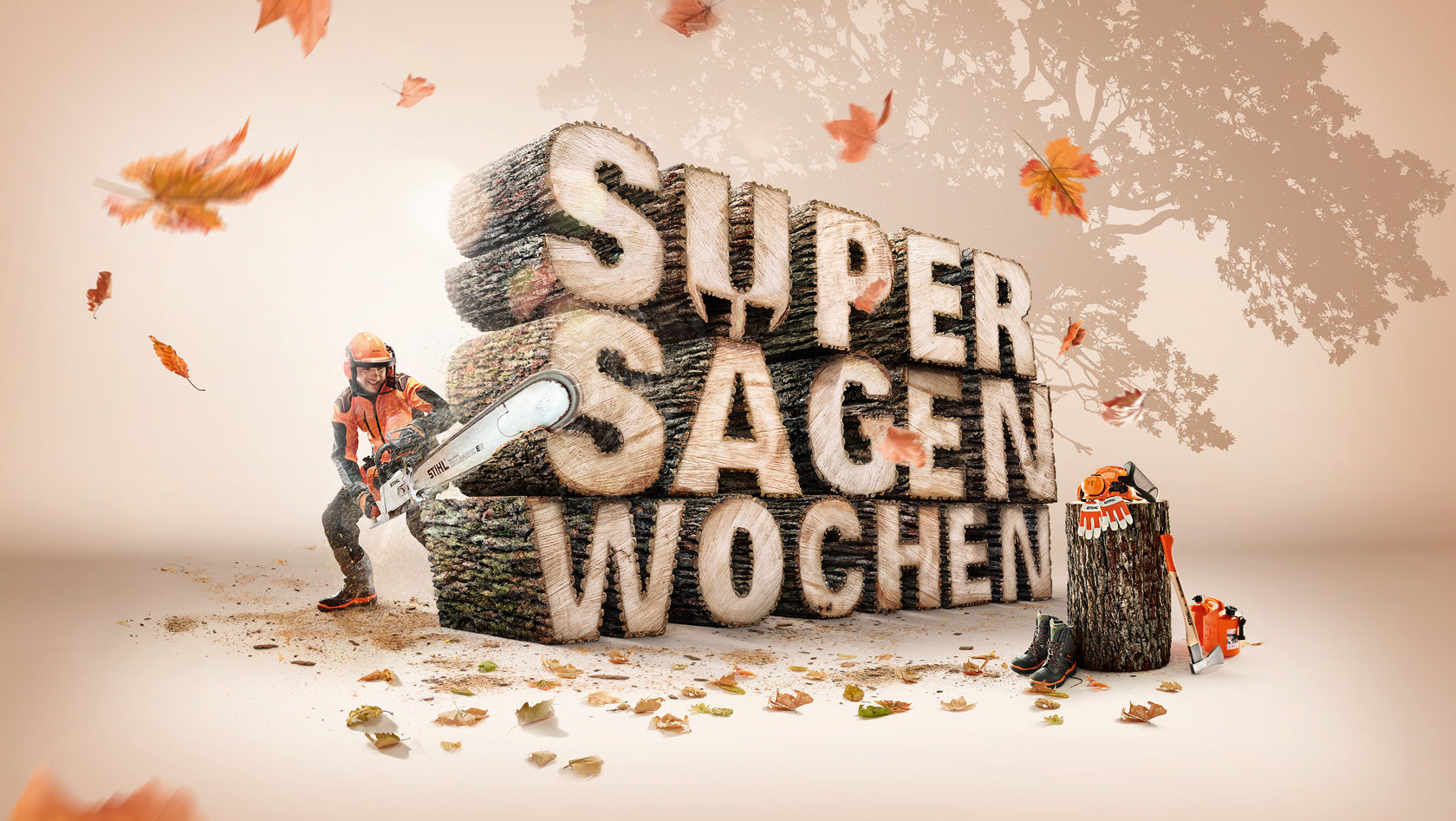 The campaign that Bloom created and implemented is based on an eye-catching key visual – in advertisements, on billboards, bill inserts and at the PoS. In addition, there was also an accompanying radio ad.
Autumn is chainsaw time: whoever owns a saw starts to collect firewood now. And most certainly also needs accessories and maintenance service. What about those who don't have a saw? Now, at the latest, is the time for them to visit a STIHL dealership. Because, as part of the Super Sawing Weeks, they can enjoy expert advice and numerous great offers on saws: from STIHL chainsaws to accessories and protective clothing. All according to the slogan: "Einmal hin und sofort lossägen! (Once there you can cut loose right away!)".
Concentrated saw competency across Germany
The Germany-wide dealership campaign created by the Bloom ad agency in Munich creates a real interest in the dealership promotion: the eye-catching key visual expresses the concentrated saw competency of STIHL and appeals to both professionals and casual users. It was created together with photographer Tim Thiel and featured on billboards, in ads, on flyers and at the PoS. An accompanying radio spot ensured additional awareness. We are convinced: after this campaign, the whole of Germany will head into chainsaw season at full throttle!