Employee B2C-campaign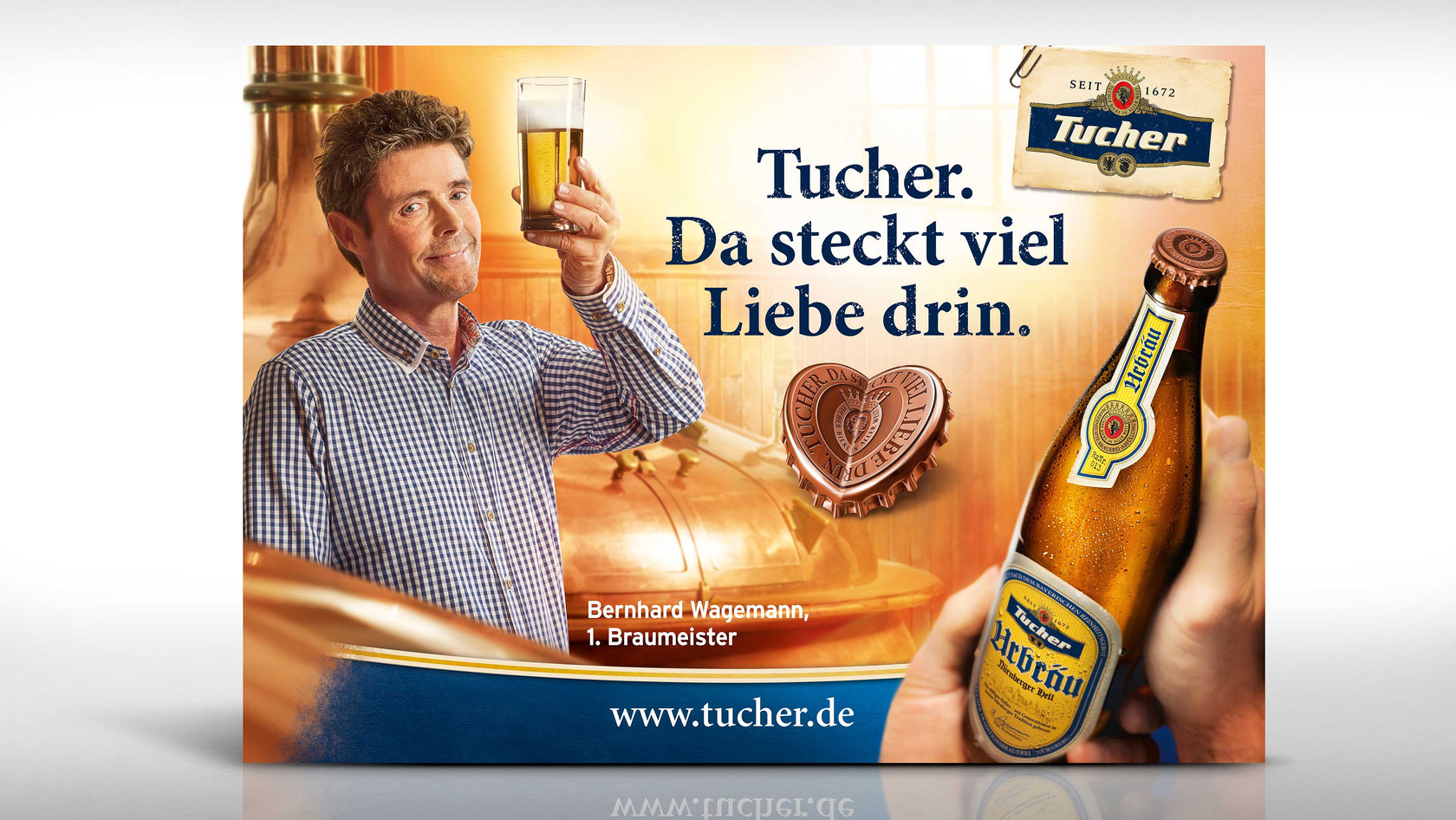 The employees of the traditional Nuremberg-based brewery are the focus of the B2C campaign developed by Bloom: lighted billboards and infoscreens in underground stations, through to ads and radio spots.
The spotlight falls on three brewery employees
Despite all our modern technology: it is people who brew beer. Their skilled craftsmanship, their finesse and their passion are decisive qualities when it comes to the quality of the finished beer. That's why three employees from the brewery are the focus of the new Tucher campaign: the head master brewer, the master brewer and master of yeast culturing, as well as a brewer and malter. They make it clear in an authentic and believable way: there is a lot of love in every Tucher beer.
The campaign, developed by the Bloom Nürnberg advertising agency, can be seen and heard throughout the greater Nuremberg area – using different media from city light boards and infoscreens in underground stations to advertisements and radio ads.