New brand positioning – with a lot of love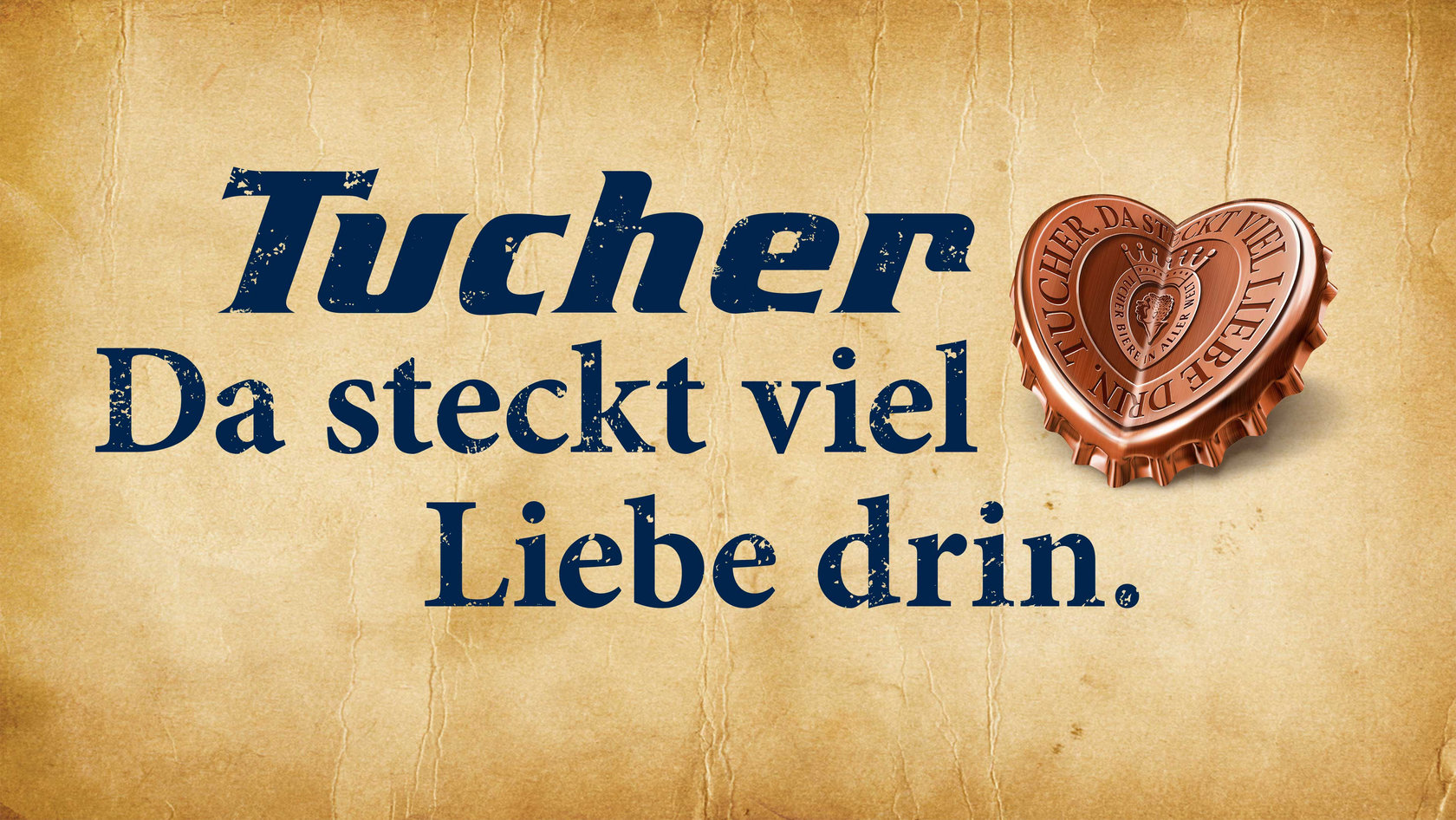 Bloom Nürnberg donated its work on developing all print communication materials for the annual multi-district meeting of the German Lions Club in Bamberg.
Repositioning the traditional Nuremberg-based brewery
Tucher is the great traditional Nuremberg brewery – and has been a client of the Bloom advertising agency in Nuremberg right from the start. Building on the brand values of 'handcrafted', 'reliability', 'passion' and 'affection', the brand was repositioned. The brand and product appearance and the communication materials were also reworked. The package is rounded off with special employee advertising, offering information and a common motivation – essential for projecting the new brand philosophy to the outside.
There's a lot of love in it
The new brand identity presents Tucher as the traditional Nuremberg brewery. Beer brewing has always been a matter of the heart – and still is to this day. The new brand claim 'Da steckt viel Liebe drin' (There's a lot of love in it) captures the sentiment as a self-aware expression. However, Tucher is not only recognised for its love of beer. It also finds expression in the form of a new brand element: the Tucher bottle cap heart. Passion and craftsmanship reveals the new product features: from copper bottle caps to the individual neck loop and the classic label, as well as the flavour profile on the back label – in every detail you can feel the love of beer. The new Tucher brand world is of course also reflected in the communication. For the classic and POS communication several key visuals were developed, with the focus on key topics such as 'brewing tradition', 'origin' or 'ingredients', while also presenting the new products in the best light.
The new Tucher brand image is very well received by employees, dealers, restaurateurs and customers alike. With the repositioning of the Tucher brewery tradition, the Bloom brand design agency laid the cornerstone for achieving sustainable success in the future in the highly competitive North Bavarian beer market.