TV ad for the joy of gardening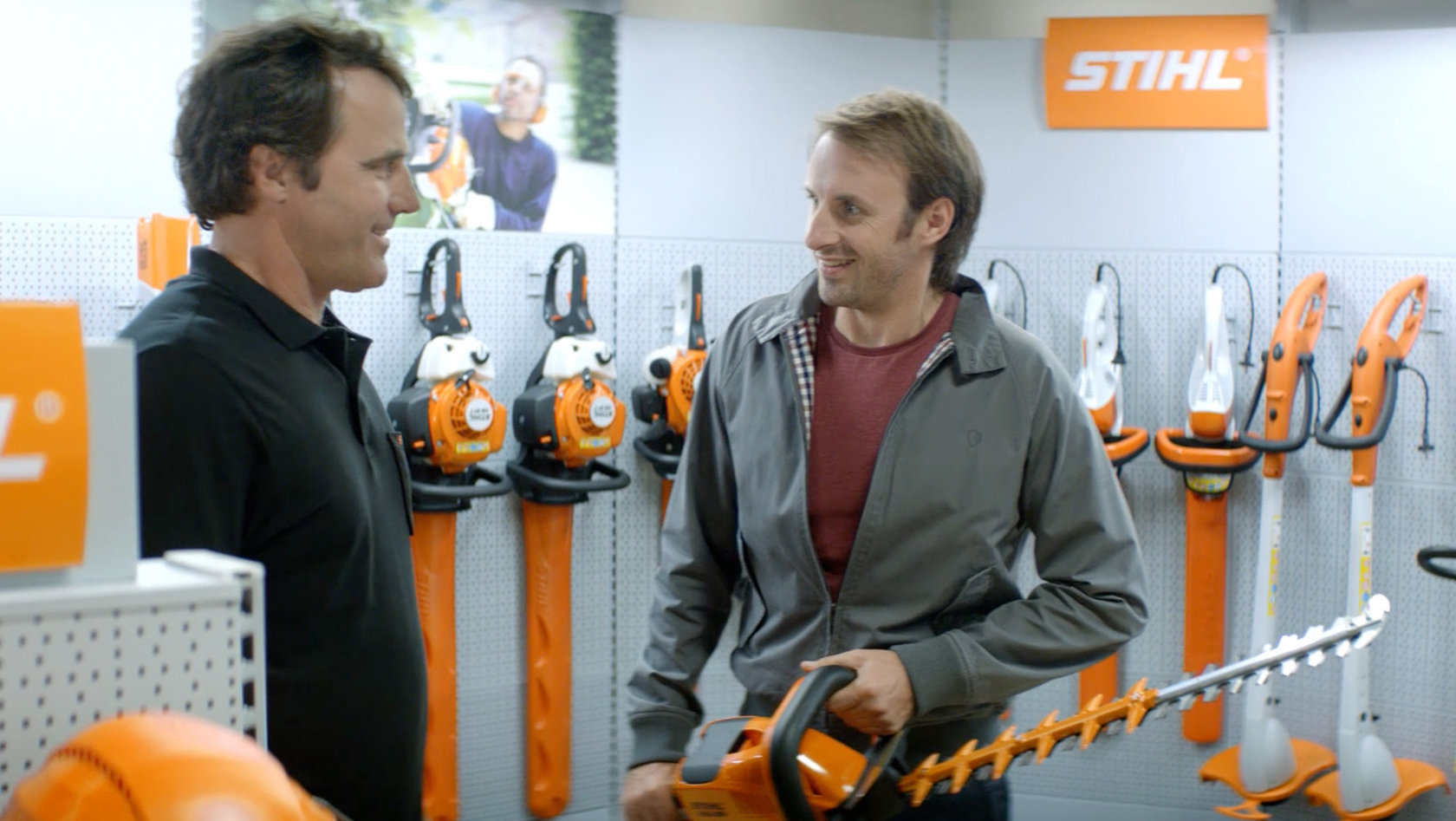 Bloom sent private garden owners to STIHL dealers: with a TV ad intended to diffuse fear of dealerships.
Diffusing "fear of dealerships"
The average German person usually has a rather negative reaction to the word "dealership". For them it brings to mind connotations such as "too expensive" and "just for professionals". This is not necessarily accurate, and STIHL is a different kind of dealer after all. The Bloom communication agency in Munich was tasked with diffusing this "fear of dealerships" in a 20-second TV ad.
Testing gardening tools – in paradise
The TV spot highlights the specialised trade factor as one of the strengths of STIHL. And it's clear: anyone who holds a STIHL device in their hands is convinced forever. And, as the ad created by the Bloom creative agency conveys, there are plenty of opportunities for testing at STIHL: in a paradise of a test garden under the expert eyes of a STIHL dealer. A B2C measure that clearly shows: even private garden owners feel very well taken care of there!