WashTec – from market leader to the leading brand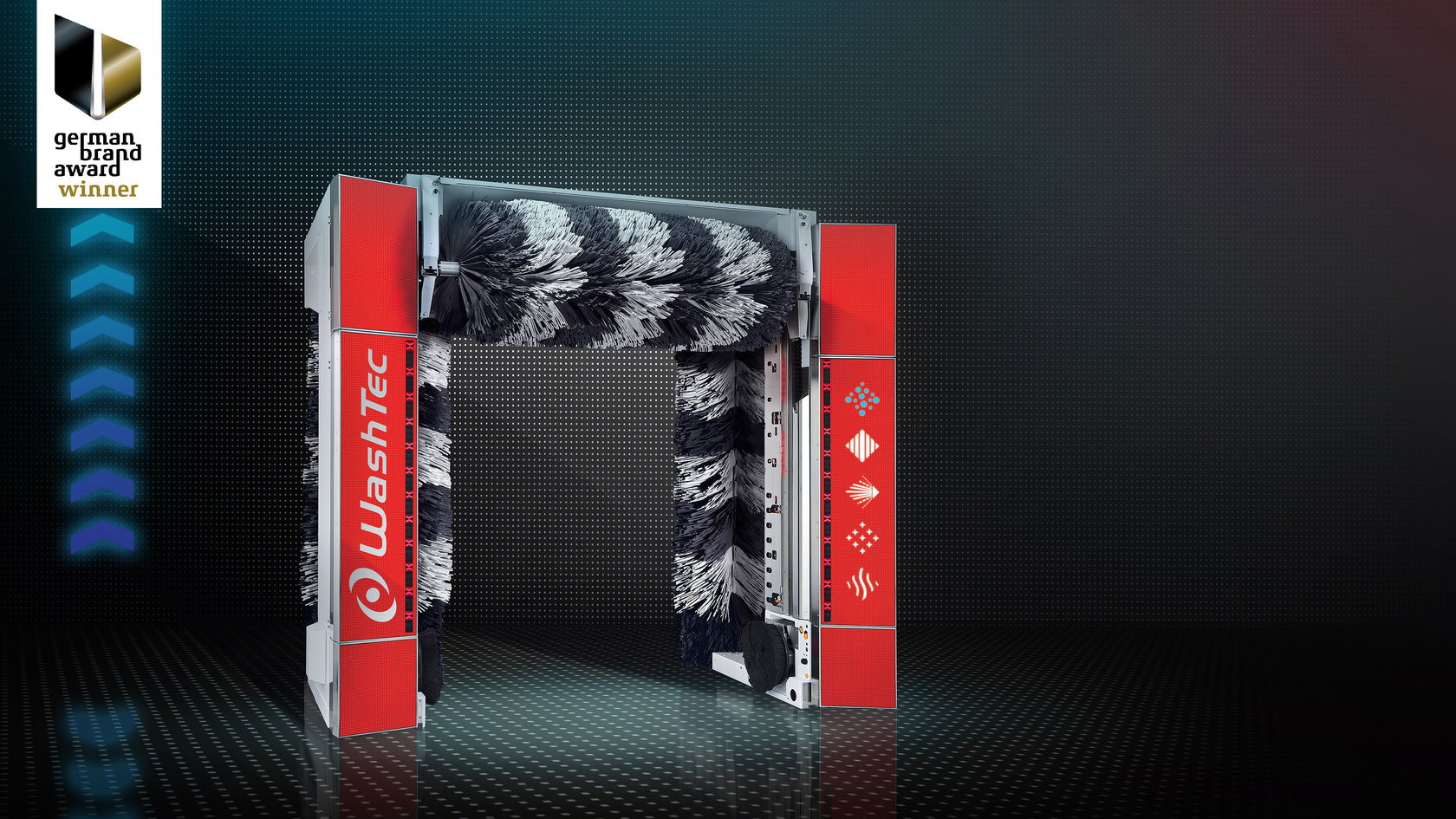 Our long-time customer WashTec was announced as the winner in the "Industry, Machines & Engineering" category in the "Excellent Brands" competition. The EasyCarWash app was given a "Special Mention" as "Brand Innovation of the Year".
Reward for consistent brand work
WashTec was selected by the German Brand Institute from a total of 1,250 participants from 19 countries. Many years of brand building led up to this success. WashTec, the global market leader in the car wash sector, began leading the transition to customer-centred branding as early as 2014. This repositioning together with Bloom was the starting shot for consistent implementation throughout the entire company. Bloom has completed over 500 tasks to support this work – for instance by implementing the website relaunch and developing the new app. In this span of time, WashTec was able to increase sales by 40 percent.
From machine manufacturer to a comprehensive solution provider
With EasyCarWash, WashTec demonstrated a new level of customer-centred branding. Potential customers are able to search for a car wash, book the service and pay – all using the app. The car's license plate is then scanned in the car wash and the selected wash program begins automatically. EasyCarWash used this digital approach to facilitate adaptive pricing for operators according to the current situation, for tailoring advertising for customer campaigns or even for setting up a flat rate. That means less dependence on the weather, more frequent contact and stronger customer loyalty.
"We are proud to have our consistent brand and communication strategy honoured in this special way. The accolades from the German Brand Award confirm that WashTec is among the best corporate brands in the area of "Industry, Machines & Engineering", said Thomas Brenner, Head of Global Marketing & CRM.
"WashTec worked resolutely to develop from a company-centred market leader into a leading customer brand. And hardly any other B2B company was able to achieve that to this extent. We have provided strong support for WashTec's journey since 2014 as the lead agency and are very pleased that the consistent brand work was distinguished with the German Brand Award," emphasised Hans-Peter Hösl, Managing Director at Bloom München.