Website relaunch including brand auditing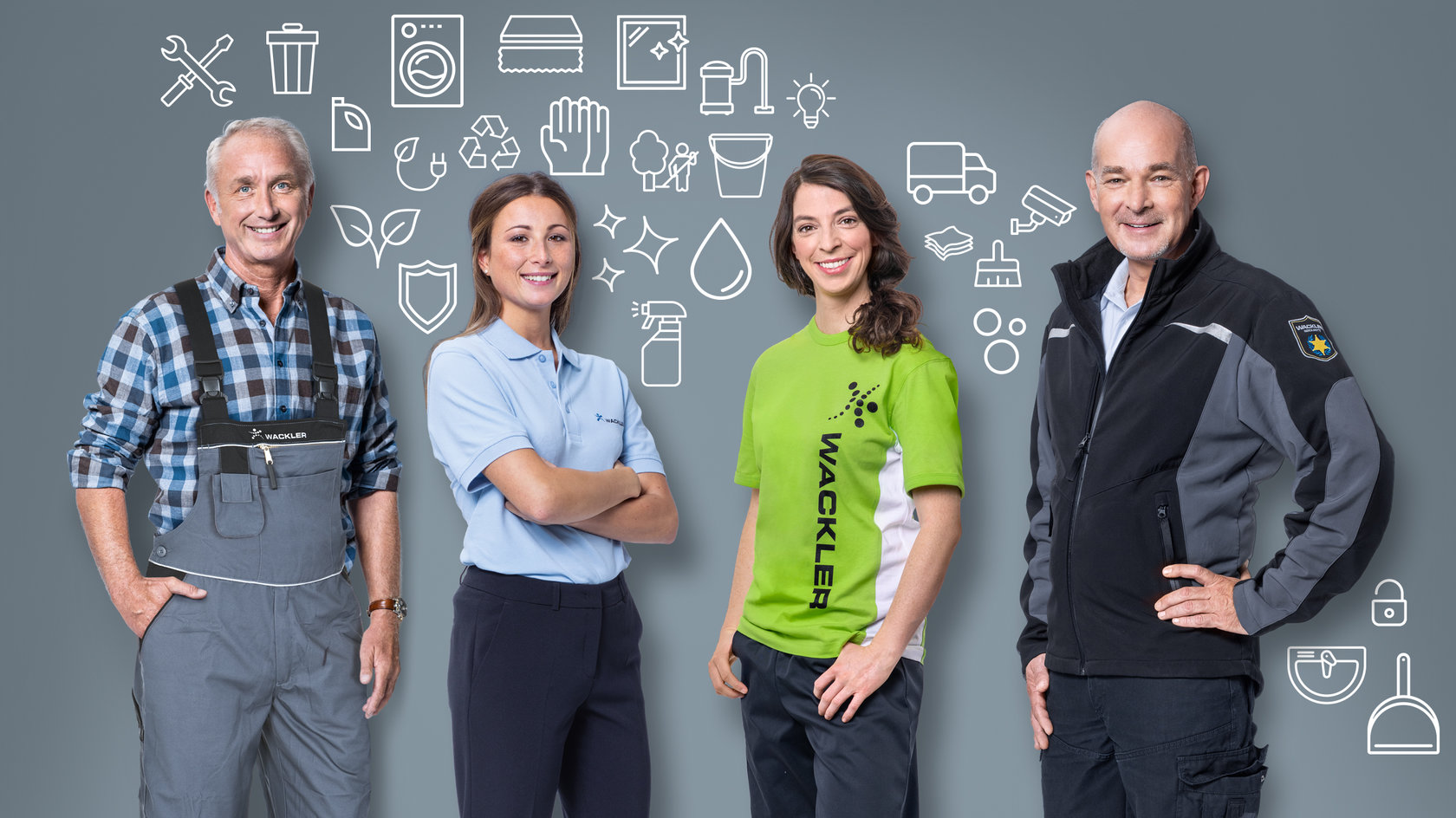 The Wackler Group is one of the leading facility management companies in Germany with around 6,000 highly qualified employees. Online agency Bloom completely relaunched the Wackler website, providing comprehensive brand auditing as part of the process.
The Wackler Group has offered professional building management services for over 110 years. Today, the Wackler Group is one of the leading facility management companies in Germany and expanded its portfolio to include personnel and security services in its various business segments.
The Wackler Group stands for sustainable, innovative and always personal service. Six thousand employees at 35 locations in Germany professionally apply the company's philosophy according to the motto "For the joy of service" every day.
Brand auditing – the brand can be experienced in modern and innovative ways
The new website aims to communicate the Group's innovative and sustainable focus while simultaneously distinguishing the business from the competition. One particular challenge was overcoming the structural "chaos" of the existing website to integrate the individual business units under the umbrella of one brand as they had grown together over time.
Brand agency Bloom supported the relaunch with comprehensive auditing, which included aspects like in-depth interviews with stakeholders and an analysis of the competition.
Digital innovation – user-friendly for desktop and mobile interfaces
The digital experts at Bloom used the auditing results and evaluation of the pages' structure and content to develop a UX concept and wireframes for desktop and mobile interfaces. And Bloom ultimately programmed the website using TYPO3.
An additional challenge was developing a concept for the imagery that made the company stand out from the competition, placed people at the heart of the brand, and simultaneously depicted Wackler's business units. Bloom used authentic models for the photo shoot, each of whom present the individual business units: building services with facility management, building cleaning services and security, and the personnel service.